Writing Proposals Training
Writing Proposals Training
Creating a professional document requires the same level of creativity and skill as that found in any work of art. Whether writing memos, letters or proposals, it is essential to create an accurate representation that upholds the necessary expectations while adhering to your desired outcome. By taking into account all key components required for business-level writing on top of understanding how these pieces interact with one another when put together, success can be achieved regardless if you are dealing directly with customers or co-workers alike!
Writing has been a powerful tool for conveying messages, ideas and empowering people throughout different points in time. This is also true when it comes to proposals; leveraging the English language with persuasive power can make even the toughest skeptics accept your case or endorse an opinion. For those looking to sharpen their writing skills, our customised training course provides this capability as well giving you invaluable knowledge on cultural sensitivity and business jargon. If there are any questions about how we might be able help further strengthen these writing aptitudes please do not hesitate getting in touch – We'd love to hear from you!
Writing Proposals Training Outline
Lets start our session by introducing ourselves and exploring the agenda for this workshop. Together we will define goals to ensure that everyone gains insights from this experience.
Topics covered in this course
At the beginning of this workshop participants will develop an understanding of proposal writing. We will delve into the intricacies involved in crafting proposals from formulating strategies to exploring types of proposals.
During this session attendees will learn how to create a proposal outline. We will discuss the structure. Provide insights into including special sections. Moreover we'll explore topics like developing framework plans and paying attention to details – all factors for achieving success.
In the session you will discover techniques for finding relevant resources and utilising web based information. Additionally attendees can expect guidance on organising gathered data, for outcomes.
This engaging workshop aims to empower participants in crafting written pieces by mastering the art of working with words and constructing sentences.
Participants can expect to enhance their writing abilities by acquiring knowledge on crafting structured paragraphs establishing transitions and effectively summarising their ideas in a concluding section.
Enhance your editing skills with this session! Participants will gain techniques, for evaluating and reviewing their work well as the invaluable power of peer feedback. Discover insider tips on how professionals proofread to make an impact across various materials.
After completing the course learners will be encouraged to share their insights and develop a plan, for implementing what they have learned. Additionally participants will have the opportunity to engage in a Q&A session with facilitators to delve deeper into the topics covered throughout the program.
Customised Training Session For Teams (Included No Charge)
Paramount Training and Development is dedicated to providing clients with complete customisation of our courses – at no additional cost. We understand that each organisation has distinct needs, which is why we offer the ability to alter any aspect of our curriculum; from font colors on certificates right down to in-depth aspects such as applicable case studies or theoretical frameworks underlying assured success. Leverage formerly unavailable resources by simply submitting a request form detailing desired changes – rest assured knowing you'll receive hassle-free support every step of the way!
In-House Customised training benefits: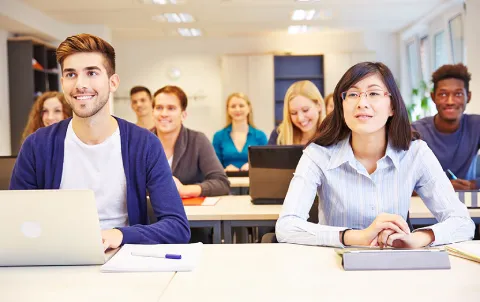 Creating Content (Contact us for Quotation)
Paramount Training and Development provides you with the unique opportunity to have complete control over your training experience. Whether our existing courses don't meet your needs, or offer content that is irrelevant for you, we invite you to work alongside us in creating a course tailored specifically for achieving success! Choose from one of two languages (or opt for bilingual sessions) as well as writing style of workbooks and lesson plans – every detail can be crafted according to what best suits YOU.
Let Paramount be your source for elevated content and eternal rights – the key to providing a top-notch foundation in any workplace. Partner with us as you co-create, allowing yourself unlimited access to materials tailored just for you!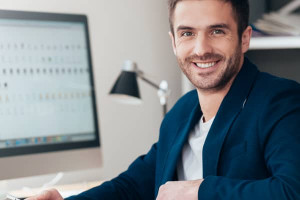 Instructor Led 1 on 1 Workshop
Accelerate your learning with one of our expert trainers and take advantage of tailored sessions that can be booked in at a time best suited to you. Say goodbye to long waits as these courses are conducted quickly over Zoom, ensuring the very highest quality training within only 4-6 hours.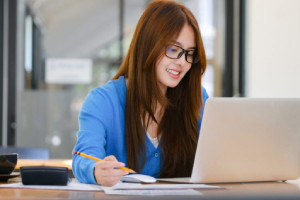 1 Hour Instructor Led Session
Sharpen your professional edge with one of our experienced trainers! Discover new modules, courses and workplace skills – perfect for developing yourself or taking a break from the office. Meeting virtually through Zoom is easy and convenient; get all the benefits in just 1 hour!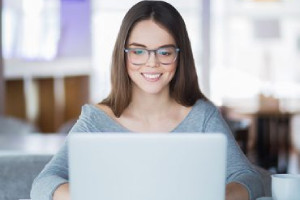 Self Directed Online Course
Our range of quality courses offer students the flexibility to learn at their own speed, with a variety of activities and interactive videos supplied. Assessments ensure knowledge is retained in order to become an expert on your chosen subject!
Classroom Booking 1 Hr
Book in a 1hr session with one of our trainers
$110.00 AUD (per session)
Book Now