Workplace Violence Training
Workplace Violence Training
How to Deal with Workplace Violence
Preventing workplace violence is essential to creating a safe and productive environment. Our tailored "Workplace Violence" training offers an easy solution for improving your team's understanding of harassment issues, while providing valuable case studies and examples so they are prepared before the issue arises on site. Get ahead of the curve by proactively investing in this crucial session today!
Unwelcome behaviour, such as Harassment and Violence has no place in the workplace. No matter if it's physical or verbal aggression, everyone deserves to feel safe at their workplace – we are here to help you achieve that! Our team can provide guidelines on proper conduct and how best to address situations of violence when they arise. Let us empower your employees with knowledge so they have peace of mind every day!
Workplace Violence Outcomes
Tailored Training Available
Let us help you create the perfect training session to meet your individual needs. We offer modules on Stress Management and Workplace Health or Harassment which can be combined with any of our existing programs for a custom-made experience. Our editing team will make sure all content is tailored specifically to reach maximum effectiveness, providing invaluable resources that set you up for success!
Paramount Training provides Impact training sessions tailored to your needs. Our experienced team is available in Darwin, Perth, Adelaide, Melbourne, Parramatta, Canberra , Brisbane Gold Coast and Sydney – assisting you every step of the way! Discover why it's time for an IMPACT experience today.
Workplace Violence Training Outline
We're excited to start the workshop and're eager to meet all the attendees. Together we will dive into this learning experience with the aim of achieving everyones growth and understanding goals.
Topics covered in this course
Understanding Workplace Harassment
During this session participants will have the opportunity to gain insights, into harassment and how it can be distinguished from common workplace interactions.
Recognising Bullying Behaviour
In this session participants will learn how to identify signs of bullying in their workplace. By understanding the characteristics and behaviours of bullies attendees will be equipped to prevent any future disruptive issues.
Managing Workplace Violence
Participants will explore strategies for addressing workplace violence uncovering practices that ensure safety in any work environment.
Different Types of Behaviour
This session aims to provide participants with an understanding of detrimental behaviour exhibited by workplace bullies. Identifying these issues can lead to long term solutions, for management in any setting.
Participants will focus on exploring the dangers associated with harassment and violence. We'll discuss ways to protect employees from risks effectively.
In this workshop we will provide participants, with the skills to ensure their safety and security.
Join us for this session to learn how you can contribute to creating an safe workplace prevent bullying and violence and protect your employees from harassment.
Developing a Policy Against Workplace Harassment
Today marks the end of our harassment training sessions. Now it's time to create a policy that protects employees and ensures everyone understands the importance of maintaining boundaries, in the office.
After completing the course students will have an opportunity to address any remaining questions or concerns and develop their action plan. Don't miss out on this chance!
Customised Training Session For Teams (Included No Charge)
Unleash your creativity and give your team the best learning experience possible without lifting a finger! We offer hassle-free modifications for any training manual to suit individual preferences – from certificate color changes, workbook styles, design Styles down to setting up activities included in all our team's bookings. All of these at no extra cost!
In-House Customised training benefits: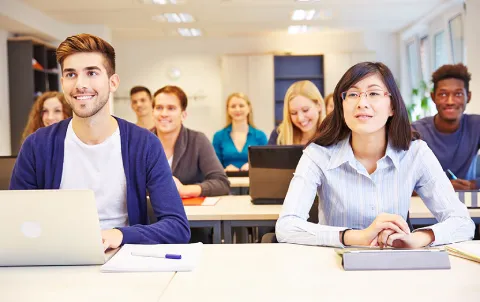 Creating Content (Contact us for Quotation)
Unlock your team's full potential with the help of our content creation service! Our comprehensive program will take your innovative vision and turn it into a reality, providing powerful research materials as well as branded graphics, illustrative elements and multi-lingual support. Let us create the perfect training manual for you – discover all that we offer today.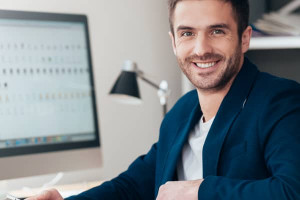 Instructor Led 1 on 1 Workshop
Our knowledgeable coaches will guide you through your chosen course in a tailored, comprehensive session. Book now and have the convenience of selecting an available date that best suits you—no longer having to wait for traditional group learning opportunities! The online Zoom lessons are designed with our students' needs in mind; each can range between 4-6 hours.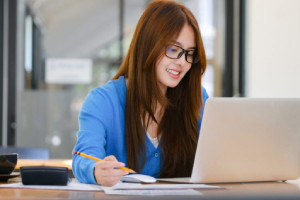 1 Hour Instructor Led Session
Tap into one of our certified trainers' wealth of knowledge and discover a new course or career-boosting skill. Step out from the 9-5 humdrum with an online Zoom session that'll help you upskill in just 1 hour!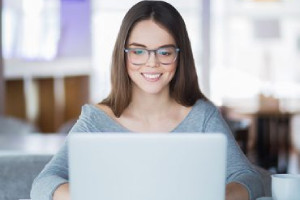 Self Directed Online Course
Enhance your learning experience with our self-paced courses featuring engaging activities, helpful assessments and informative videos. Progress at whatever speed suits you best!
Classroom Booking 1 Hr
Book in a 1hr session with one of our trainers
$110.00 AUD (per session)
Book Now