Any company may have to deal with workplace abuse. Typically, this happens within certain positions of power, but it is not limited to just company position: fellow teammates may abuse others through sexual harassment, psychological warfare and even a combination of other tactics which may make them feel superior over the bullied employee. Regardless of the method, however, workplace abuse can severely weaken employee morale, productivity and even company loyalty. Put on a grander scale, this can mean great employee attrition and a noticeable reduction in profits. In fact, some companies can end up having their reputation ruined. However, "workplace abuse" can be a very broad term at times, which means there has to be distinction on whether the methods used are ethical or not. With these things in mind, this training course is dedicated to providing teams and companies the necessary tools they need to deal with workplace abuse both to prevent and deal with it judiciously if it ever happens.
Workplace abuse is a constant problem in many workplaces. In fact, many of these instances may be unknown to the people committing the abuse. Further, not only does workplace abuse manifest in terms of rank, but in various other ways that can undermine the emotional well-being of entire teams. This training course is therefore dedicated to providing participants the tools to prevent certain conditions of abuse from arising, deal with abuse on an emotional level and administering proper and just discipline. With this training course, companies and teams will be able to keep their morale and productivity up and maintain conducive workplaces. Further still, this training course can also be integrated into a customised training session that will allow you and your teams to focus on specific needs. If you need more information about this training course or the customised training package, please contact us.
Training options available in Perth, Adelaide, Darwin, Canberra, Geelong, Sydney, Parramatta, Melbourne, Brisbane, Australia wide.
Workplace Abuse Training Outline
We will spend the first part of the session getting to know participants and discussing what will take place during the workshop. Students will also have an opportunity to identify their personal learning objectives.
Topics covered in this course
Tools That Help Psychologically
Participants in this session will learn how to figure first sign of abuse and give their co-workers an important emotional strength that can mean sustained company loyalty and better productivity even under great stress.
Take Note Of Key Mechanisms
Here, participants will understand that if they are abused, they will never be alone: mechanisms are always in place to take the reduce the power of the abuser.
Difference Between Abuse And Disciplinary Action
While it is true that abuse tends to happen within key positions of power, not all things pushed upon a subordinate can be considered abuse. In this session, participants will know and understand the difference between abuse of power and the need for certain disciplinary actions.
Anticipate Certain Things That Might Lead To Abuse
This training course will therefore discuss with participants the many scenarios that could potentially lead to abuse and tell them what they might be able to do.
A certain precondition of abuse is stress. It is therefore imperative for participants to learn how to deal with stress and have full control of their emotions. Simply knowing how to do this will allow your team to radiate the power of teamwork.
Lastly, in this session, participants will learn how to navigate this extremely thin line by answering an all-important, philosophical question: what is justly-implemented discipline? Knowing this will allow teams to create implement appropriate team-wide discipline while not stepping on anyone's shoes (both metaphorically and very, very litreally).
At the end of the course, students will have an opportunity to ask questions and fill out an action plan.
Customised Training Session For Teams (Included No Charge)
Everyone likes options and we here at Paramount Training and Development give you the option of customising parts of our courses free of charge. Your and your team's ability to learn is Paramount's real goal and focus and we are willing to make the necessary adjustments to meet these demands. Use our highly modular and flexible material and structure to your advantage. Give us your input or a need assessment form and we'll take care of the rest.
In-House Customised training benefits: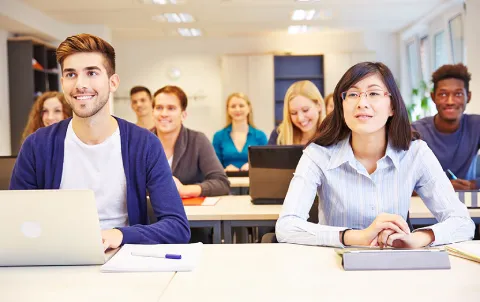 Creating Content (Contact us for Quotation)
Certain content may not be available in the desired format of our clients. Paramount Training and Development's solution for that is to allow you to create your own brand new custom content allowing you to meet your unique needs. Select everything from the colors of the workbooks to the vital intelligence that forms the foundation of our programs. We help you create the content and you get to own it legally. Help us help you make the most of your business.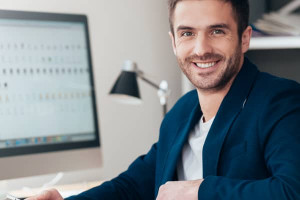 Instructor Led 1 on 1 Workshop
Choose your course and book in with one of our expert trainers. 4-6 hrs on a date specific to you. No need to wait for a date. Conducted online with Zoom. Duration 4-6hrs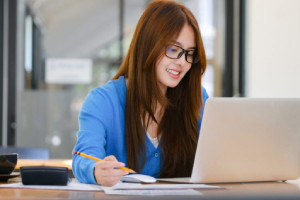 1 Hour Instructor Led Session
Meet with one of our expert trainers and discuss any module, course or workplace skill. Great to upskill and for downtime at work. Conducted online with Zoom. Duration 1 hr.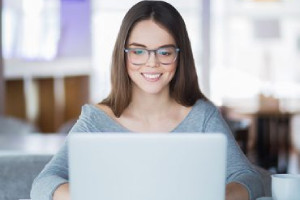 Self Directed Online Course
These courses are prerecorded with multiple activities, assessments and learning videos. Can be completed at your own pace.
Classroom Booking 1 Hr
Book in a 1hr session with one of our trainers
$110.00 AUD (per session)
Book Now