Dealing with Difficult Behaviours
Dealing With Difficult Behaviours Training
Good management understands that incentives are essential to foster a productive work atmosphere and create high-functioning teams. But how can one effectively combat against counterproductive behaviour? Left unattended, this type of conduct could have far reaching implications – not only diminishing morale within the organisation but also tarnishing brand image due to unfavourable customer interactions on social media platforms! Taking steps towards curbing this type of behaviour is essential for any successful business. Through this training course, you and your teams will learn the tools for managing emotions in a professional setting. By learning to handle anger constructively, build morale throughout the workplace, and resolve conflicts ethically – this program offers invaluable resources that are sure to benefit both staff members and leadership alike!
Despite its negative implications, bad behaviour in the workplace can be overcome with the right training. Our course teaches team members how to proactively approach any challenging situation and equips them with methods for resolving conflict before it escalates further. With a renewed focus on creating an inclusive culture encouraging dialogue over disruption, this vital program will help sustain team morale while promoting increased productivity and cohesive teamwork – essential aspects of successful business operations. At our training centre, we offer a unique opportunity to create your own customised session by combining courses of your choice. Explore an array of services that can suit all kinds of educational needs – don't hesitate to reach out if you have any questions!
This course is available in key locations around Australia – from Sydney and Brisbane to Adelaide, Perth, Canberra and Melbourne. If a one-on-one or online experience suits you better, we've got that covered too! Join us today for an enriching learning journey anywhere across the nation.
Dealing With Difficult Behaviours Training​ Outline
Join our workshop. Engage with participants as we delve into customised content tailored just for you. Let us know your goals. We will create a training program that suits your needs perfectly. Take advantage of this opportunity to expand your knowledge today!
Topics covered in this course
The Significance of Communication
In this session you will gain expertise in the art of communication that truly makes an impact. Discover how your choice of words, questions and attentiveness can build relationships, with others. Learn to interpret verbal cues for successful interactions.
This comprehensive session provides insights into understanding emotions. Equips you with the tools to resolve conflicts before they escalate. Expect tips on preventing aggression from arising in the place ensuring a calm and productive environment.
Dealing with Difficult Individuals
Join us as we explore types of challenging behaviour encountered in work settings. We'll investigate the sources, behind these behaviours. Provide solutions on how to confront situations effectively using tactful approaches. Come join us for a training experience where you'll acquire skills to handle difficult behaviours successfully!
By attending you will gain understanding on how to manage challenging individuals while maintaining composure in all situations!
Unlocking the Secret to Changing Difficult Peoples Attitudes
In this thought provoking session you will discover strategies, for transforming relationships and moving away from interaction patterns. Learn how to bring about lasting change!
Participants have an opportunity to ask any burning questions they may have and create personalised action plans, for success! Our team of experts will provide insights that enhance the overall learning experience.
Customised Training Session For Teams (Included No Charge)
At Paramount, we know that the devil is in the details. That's why we take extra care with every aspect of our training courses – from font to aesthetics and beyond – so you get a truly tailored experience no one else can offer. And best yet? It won't cost you any extra when booking today! Don't miss your chance at customisation – join us now for an unmatched personalised course experience.
In-House Customised training benefits: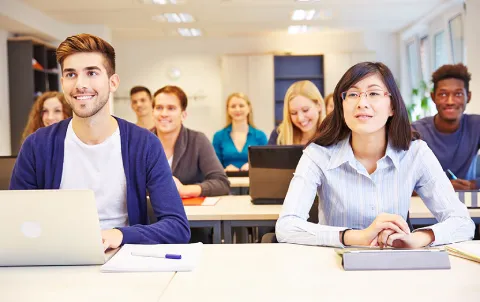 Creating Content (Contact us for Quotation)
Paramount is the ideal destination for growth-minded individuals and companies looking to gain valuable knowledge. With our comprehensive library, you can find courses on a wide variety of topics – but if your need is much more specialised? Never fear! Our team will craft custom courseware tailored specifically to your objectives and requirements. We'll provide exclusive access rights so that you won't have any issues in future use cases; send us an enquiry now for pricing details and get ready to take off on this amazing journey with Paramount's support!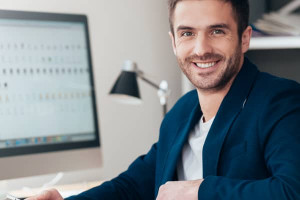 Instructor Led 1 on 1 Workshop
Put your skills in the fast lane! Our expert trainers are here to help you unlock a higher level of technical expertise. With personalised instruction available on demand, book into our online course for 4-6 hours and get ready to accelerate beyond the learning curve with no waiting time required. Upgrading has never been so easy – join us now!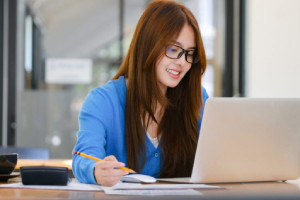 1 Hour Instructor Led Session
Now's the perfect time to further your knowledge and improve in on important skillsets. Invest an hour out of your day, and discover a plethora of courses right from the comfortability and convenience of home or office! Our experienced trainers are just one Zoom call away – so why not give yourself that competitive edge by exploring our library today?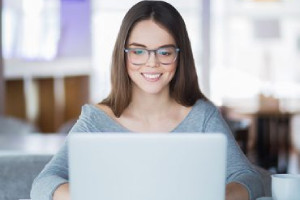 Self Directed Online Course
Our expertly crafted courses make learning fun and dynamic! With engaging activities, tests, and videos tailored to your level of understanding; you can study when it suits you best – making knowledge acquisition easier than ever.
Classroom Booking 1 Hr
Book in a 1hr session with one of our trainers
$110.00 AUD (per session)
Book Now