Budgets: Money Management
Budgets & Managing Money Training Course
As modern business leaders, it is critical to be knowledgeable about our organisation's finances. Although not all of us have a background in finance or accounting, this session will help familiarise you with the fundamentals and provide guidance on how to contribute positively towards your company's financial structure. With increased confidence from understanding key concepts such as budgeting and fiscal cycles, we can ensure our departments remain adequately resourced without falling into debt.
This budgeting training class is designed to equip students with the knowledge and skills needed to confidently create, plan, analyse and maintain successful personal budgets. From core principles of sound budgeting strategies through advanced techniques such as operating and production-based plans for businesses – this course offers invaluable insight into how best manage finances effectively.
Budgeting Training is a comprehensive approach to mastering the ins and outs of financial risk management, cost control, savings identification, strategic planning implementation and evaluation. It covers areas such as budget fundamentals and forecasting techniques in addition to internal/external rate of return analysis and macroeconomic indicators for assessing long-term financial stability. Budgeting training also provides insights into investment strategy development with an emphasis on business growth initiatives like entrepreneurship and other key business developments. This training course offers a comprehensive overview of all the essentials in company finance, preparing individuals to approach their budgeting with expertise and confidence.
Recommended Outcomes For This Course:
Ask us to tailor your session:
Are you looking for a tailored training experience to help reach an objective? Our editing team is available in all major cities, including Melbourne, Canberra, Parramatta and Perth. Don't hesitate to contact us today – we can craft the perfect session that meets your needs!
Budgets and Managing Money Outline
Participants will have the opportunity to introduce themselves discuss their goals, for the workshop and review the planned agenda. This initial interaction ensures that everyone is aligned with our shared vision of achieving success!
Topics covered in this course
Prepare to refresh your memory with this activity designed to reinforce concepts and ideas.
The Basics of Financial Management
This session offers an overview of the world covering essential concepts such as generally accepted accounting principles. Participants will develop an understanding of the individuals involved in finance and their respective roles.
Introduction to Budgeting
Participants will gain an understanding of budgeting by exploring its definition, types and how it fits into their overall financial picture.
In this session we will explore how to create plans by learning about the four elements necessary, for success!
This session will provide participants with an understanding of budgeting through lectures and an interactive three part case study. Dive into crafting a process that supports decision making!
Tips and Tricks, for Managing Your Budget
During this session we will explore tips and common mistakes when it comes to budgeting. Join us to gain an understanding of budgeting strategies that can help you achieve financial success!
Monitoring and Managing Your Finances
In this session participants will learn how to manage and monitor their resources discovering the secrets to successful budgeting.
Analysing Financial Figures
Participants will delve into ratio analysis. Examine metrics like current to quick ratios, gross profit margins, debt to net worth comparisons and cash turnover figures. They will also explore the impact of their strategies on sales returns. Investigate investment performance through assessments on collection efficiency.
Overcoming Obstacles in Budget Approval
This session will demonstrate techniques for participants to navigate obstacles and secure the financial support for success.
Evaluating Investment Opportunities
Finding investments for your business can be overwhelming. This session offers participants a plan to ensure decision making throughout the process!
Understanding ISO 9001;2008
Participants in this session will gain insights, into the ISO 9001;2008 process – a system designed to help companies improve product quality while adhering to budget constraints. Discover the benefits of implementing this approach to add long term value to your organisation!
Guiding the Peerless Data Corporation
Participants will engage in a role play exercise taking on the role of Operations Director, at Peerless Data Corp. Throughout the session they will be challenged with making five financial decisions and receiving real time feedback on their choices. An experienced facilitator will provide guidance throughout. As the session concludes there will be an opportunity for reflection through thought provoking discussion questions allowing participants to gain insights into the decisions they made alongside their peers.
After completing this course students are encouraged to ask questions and develop a roadmap, for their endeavours.
Customised Training Session For Teams (Included No Charge)
We provide innovative and tailored solutions to help equip your team with the skills they need for success. By customizing our training programs specifically for you, we ensure each person learns something unique and relevant that can be implemented in their everyday duties – giving them a real edge in customer assistance.
In-House Customised training benefits: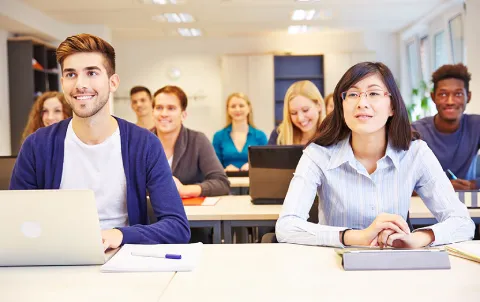 Creating Content (Contact us for Quotation)
Get the perfect course specifically tailored to your unique needs and objectives with our Content Creation service! Our team works hard to ensure completely customised, 100% satisfactory material that you own. Let us help make sure your learning experience is a success—reach out today for more details!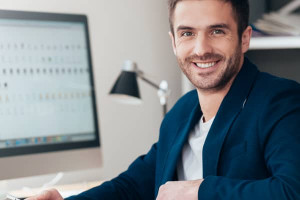 Instructor Led 1 on 1 Workshop
Make the most of your time by reserving a custom-tailored course with one of our experts! With convenient online sessions conducted through Zoom, you can book anytime and select from 4 to 6 hours that are perfect for your busy schedule.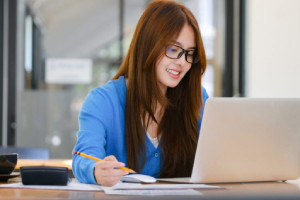 1 Hour Instructor Led Session
Our expert trainers are ready to discuss any module, course or workplace skill with you. Take the opportunity now and engage in an online session via Zoom for upskilling purposes – all within a convenient one-hour timeframe!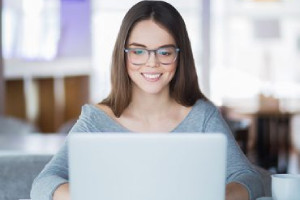 Self Directed Online Course
Our pre-recorded courses offer an engaging, self-paced learning experience with a variety of activities and assessments to maximise your understanding. From videos to quizzes, our program allows you the freedom to learn at your own speed.
Classroom Booking 1 Hr
Book in a 1hr session with one of our trainers
$110.00 AUD (per session)
Book Now