Accounting Skills For Supervisors
Accounting Skills For Supervisors Training
Supervising teams is quite a complex task, this requires extensive knowledge of accounting skills to help make this process a lot more efficient for the busy supervisor. We then provide a tailored one on one coaching to develop this efficiently within financial management to further enhance employee performance.
Accounting can seem quite intimidating, especially when we navigate through unfamiliar territory. In this session, our participants will gain a deeper appreciation for all the elements of accounting. This can also give participants the ongoing learning that revolve around calculations to analyse balance sheets!
You can empower yourself with this knowledge by joining us further towards your learning journey especially with the many financial savvy techniques learned. This course is a wonderful opportunity to gain valuable accounting skills. This provides an efficient amount of classroom learning that is quite extensive and practical that will assist participants with gained expertise of knowledge to become successful within their career and ongoing learning in accountancy. They can look forward to gaining more knowledge and education over topics such as collections and disbursement management, controlling expenses and cash flows, auditing regulations from global operations all over the world applying risk management principles in an ethical but professional way.
We understand that one-size-fits all training isn't always the best approach – let us create a unique program personalised to your needs, or suggest an alternative option which may prove more suitable.
Accounting Skills for Supervisors Training available Australia wide including Darwin, Perth, Adelaide, Melbourne, Parramatta, Canberra, Brisbane, Gold Coast and Sydney.
Accounting Skills for New Supervisors Outline
We'll start our workshop by introducing ourselves and discussing our learning objectives. This will set the stage for a day as we explore topics that're relevant to each participants specific goals.
Topics covered in this course
During this start of this session participants will gain insights into their roles and how they accounting skills fit into the operations of a company. We'll also provide an overview of stakeholders involved in a business finances along with resources for further learning about related organisations at local and global levels.
Exploring The Accounting Cycle
In this session we'll delve into the intricacies of accounting. Participants will learn about the four phases of an accounting cycle. You will get an understanding of important concepts such as cash versus accrual methods. Don't miss out on this opportunity to enhance your knowledge in business finance!
This session is designed to help participants dive into tools, for financial analysis. We will examine balance sheets, income statements, cash flow statements and other essential documents. To wrap things up on a  positive note we'll end with a review activity that allows everyone to reinforce their understanding.
Lets Talk About Keeping Track
In this session we will delve into the basics of managing records. From organising accounts, to understanding the difference between double entry accounting methods we'll cover everything you need to know for budgeting!
A Quick Look at Financial Terminology
Join us for this session where you'll gain access to a variety of tools and receive expert guidance based on factual information. Additionally you can expect to learn how to calculate ratios that will aid in making decisions and acquire the skills to interpret annual reports. We'll also provide you with resources and tools that simplify the complexities of investments in relation to debits and credits.
Understanding Debits and Credits
During this session we'll dive into concepts like debits and credits. Knowledge for anyone looking to take control of their finances.
Your Toolbox for Financial Analysis
For this session we have prepared a financial analysis toolbox that equips participants with the resources and tools for handling financial data effectively. We will also share tips on extracting information while filtering out the unnecessary noise. Furthermore you'll have a chance to learn how to calculate ratios read reports with ease and use decision making tools that truly matter.
Identifying High and Low Risk Companies
Participants will leave this session equipped with all the criteria needed to identify companies across risk levels.
The Fundamentals of Budgeting
In this session we will focus on understanding how to create a budget what it entails and why it is crucial, for planning and ongoing financial management. Get ready to gain insights into building your portfolio and leveraging the skills you acquire from this session.
This session provides an opportunity to gain guidance on enhancing computer skills for success in todays digital world. Additionally you'll explore tips and techniques for selecting accounting programs that align with your needs.
You will delve into concepts such as identifying discrepancies in expense reports and making decisions regarding salary cuts. This program encourages collaboration, among attendees to explore the management strategies available.
Following a day of learning participants will be asked to create an action plan and put some goals into motion to make sure they practice what was discussed within the course.
Customised Training Session For Teams (Included No Charge)
Our customisation options are second to none, with the ability to design a completely unique course tailored specifically for you and your team. We combine modules from our comprehensive training library – no matter what content, logo, image or colors required- and create an exclusive bespoke experience.
In-House Customised training benefits: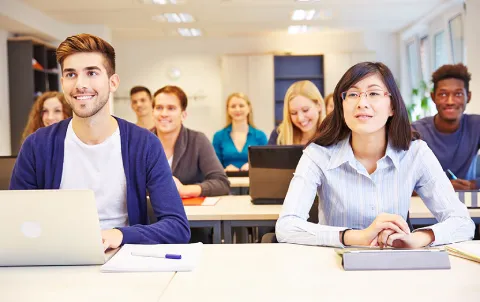 Creating Content (Contact us for Quotation)
Using custom created courses make all the difference – no more off-the-shelf content or generic courseware that just doesn't quite fit your objectives. Our team of experienced professionals can design a training session from scratch and develop workbooks tailored to you. With our bespoke approach, your learners will engage with materials designed specifically for them; increasing effectiveness and improving retention levels – learn how we can create top quality content for your next round of training by contacting our team.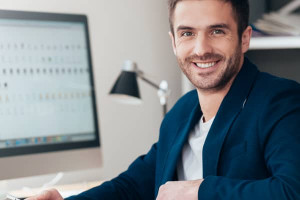 Instructor Led 1 on 1 Workshop
Our expert trainers are here to guide you on your educational journey! Receive tailored instruction and one-on-one guidance, at a time that fits into your schedule. With personalised online sessions via Zoom, our courses provide 4 – 6 hours of training in an efficient yet engaging format.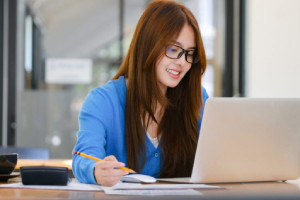 1 Hour Instructor Led Session
Upscale your workplace skills or pick up a new module with one of our experienced trainers! Delivered online via Zoom, this convenient and comprehensive 1hr session can help you gain the extra edge for any work activity.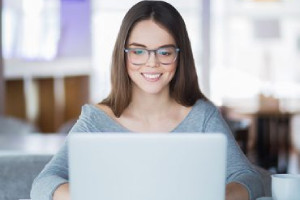 Self Directed Online Course
Take your learning into your own hands with our prerecorded courses featuring a variety of activities, assessments and videos. Create the perfect schedule – complete each course at whatever pace suits you!
Classroom Booking 1 Hr
Book in a 1hr session with one of our trainers
$110.00 AUD (per session)
Book Now