Scheduling and Planning Training
Available Australia Wide: Melbourne, Brisbane, Adelaide, Canberra, Sydney, Parramatta, Geelong, Gold Coast and more.
This Scheduling and Planning Training provides a great opportunity for businesses to equip their teams with the necessary systems, tools, and strategies to plan out projects effectively. Our customised workbooks can be tailored specifically to fit individual workplace needs while our experienced trainers will provide valuable first-hand experience from real world examples. The training is available in multiple major cities across Australia such as Melbourne, Canberra, Parramatta etc., making it more accessible than ever before!
In this training session, teams will gain the know-how and expertise to create an efficient scheduling program that structures jobs according to significance and urgency. Managers, supervisors, team members – everyone can benefit from these skills! With them in your arsenal, it'll be easier than ever for you to attain tangible results with greater efficacy.
Scheduling and Planning Training Outcomes
Tailor This Training Course
Our professional trainer can customise a session to meet the specialised needs of your team. By working on an actual project, they'll be able to immediately apply learned skills and get tangible results from the training – ensuring that their growth is well-rounded and impactful.
Paramount Trainers' IMPACT Training system is your key to success! Our trainers specialise in providing tailored curriculum and custom training packages, so you're guaranteed to get the perfect fit for achieving optimal results. With a team of editors and content consultants available at all times, there's no better way to ensure long-term retention than taking advantage of this comprehensive approach.
Scheduling and Planning Training Outline
This workshop provides an opportunity to foster connections and explore participants objectives. Attendees can expect to gain clarity on their personal learning goals and engage in conversations with one another.
Topics covered in this course
In this session participants will delve into understanding the elements of a successful project and the significant role that consistent scheduling plays in its accomplishment.
The Work Breakdown Structure (WBS)
This session offers participants an insights into the effectiveness of a Work Breakdown Structure. We will discuss how to leverage its capabilities well as explore various formats and numbering systems for optimal efficiency. To delve dipper all participants will put these concepts into practice by creating their tailored WBSs for planning a camping trip!
Estimating Activity Durations
In this part of the session, our experts will share their expertise in time management to help participants accurately estimate the duration of each task and project.
During this session as we accurately assess the effort and resources required for your camping trip project! participants will develop a informed estimation of task requirements.
Uncover the ins and outs of task dependencies in this one of a kind learning opportunity.
Join us to grasp concepts like types of dependencies and their definitions. Through engaging exercises tailored specifically for an understanding Participants will have the chance to apply your knowledge directly.
Learn how to align resources with activities during this training session.
During this part of the session, participants gained experience and a deep understanding of resource management. Dive into topics such as resource breakdown structures, scheduling techniques, leveling strategies and engage in an intriguing case study. This knowledge will empower attendees to optimize their projects for success.
Embark on a journey of project planning success in this session.
In this session, participant explore techniques like creating network diagrams understanding Critical Path Methodology (CPM) and Program Evaluation & Review Technique (PERT). Don't miss out on constructing Gantt charts ! These powerful tools will help your projects soar as you apply CPM to create network diagrams with earliest/ start/finish times and slack time analysis.
Participants in this session, will learn about the pros and cons of using scheduling software in project management.
Uncertainty and the management of Risk
In this session participants will provide participants, with approaches to effectively manage and mitigate these risks. Whether we acknowledge it or not there is always some level of risk involved in any project we undertake.
Strategies for communication
During this session participants will gain an understanding of the fundamental principles that underpin successful communication. They will also receive a framework that will assist them in communicating with their project team members. Moreover, they will learn how to develop a communication plan as a valuable takeaway from this workshop.
This session aims to equip participants with an understanding of the four elements for any meaningful exchange. By the end of this session, attendees will be able to create their communication plan.
Monitoring and updating schedules
To ensure that everyone benefits from this part of session, participants will be provided with strategies to help them manage their schedules efficiently. Participants will learn valuable tips and techniques on staying organised that are guaranteed to assist to improve the final outcome.
At the end of this learning session, participants will be given a change to pose any question they may have to further personal growth. Additionally, each participants will create action plans tailored to their specific needs. 
Customised Training Session For Teams (Included No Charge)
Paramount prioritises client satisfaction; hence, we don't just deliver standard training services – our products and materials are customised to meet the unique needs of each customer. We understand that change is an inevitable part of life: it's how growth occurs! That's why any adjustments needed in order to guarantee a perfect fit can be made free-of-charge. Our promise: balancing work & personal responsibilities has never been easier thanks to us!
In-House Customised training benefits: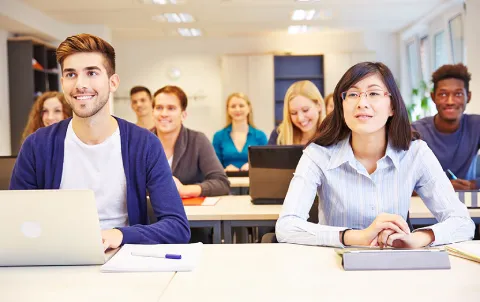 Creating Content (Contact us for Quotation)
At Paramount, we understand that our training course library may not always meet all the needs of our clients. To better serve them and fill in any gaps, we offer a personalised service to build custom courses tailored specifically for their educational requirements. From textbooks to interactive games – no matter how specialised or complex they are – customers can rely on us to produce high-quality materials quickly as soon as possible when requested. Get in touch with us today if you need bespoke content or have an idea for new courseware!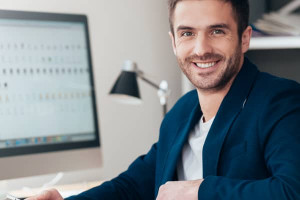 Instructor Led 1 on 1 Workshop
Seize the opportunity to explore new skills and get ahead with one of our expert trainers. You can easily book in for a fully customised course–from 4-6 hours long – on any date that works best for you! Our convenient, online Zoom sessions are designed to accommodate your schedule so there's no need to wait around.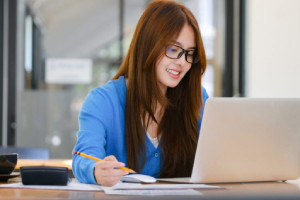 1 Hour Instructor Led Session
Get the most out of your lunch break – use it to boost productivity with our expert trainer! Learn a new module, course or workplace skill in just an hour. Reap the rewards and increase job satisfaction by taking advantage of this convenient online Zoom session today.
Classroom Booking 1 Hr
Book in a 1hr session with one of our trainers
$110.00 AUD (per session)
Book Now