This course and 300 others available in Sydney, Brisbane, Adelaide, Melbourne, Perth, Canberra, Parramatta, Geelong, Gold Coast. Australia Wide. 
People everywhere are instinctively driven to seek understanding and meaning in the world around them. Professional environments can be especially taxing, leaving many feeling unable to cope or continue with their work – unless they engage with key motivating forces which help guide purposeful action towards desired ends. It is this motivation that helps individuals face any challenge life may bring; an invaluable asset for all of us who strive toward success each day. Our training session will show participants how to unlock the power of motivation and use it as a tool for resilience. We'll cover foundational concepts, explore theoretical approaches that drive inspiration, and empower employees with techniques to boost morale at work. At the end of this journey together we hope they'll have developed an unshakable sense that no challenge is too difficult to overcome – enabling them reach their true professional potential!
Our advanced training course is designed to help employees approach the subject of motivation from a scientific and evidence-based perspective. Focusing on topics such as stress management, motivational exercises and relevant litreature analysis, this program will equip participants with resilience in dealing with workplace challenges that can only be acquired through knowledge. Furthermore, upon completion they'll also have the capacity for sharing their insights among co-workers; ultimately helping them remain competitive within an ever-changing free market environment. If you're looking for the right training to help your team reach their potential, customising a course could be the answer. Our range of courses can provide tailored solutions geared towards meeting specific needs – and if any further information is needed, our friendly staff are always on hand to lend assistance.
Motivation Training Outline
Lets kickstart the day with a start! We'll begin by introducing ourselves and setting our objectives. This is also an opportunity for everyone to share their expectations, for this workshop.
Topics covered in this course
In this session we'll delve into theories that greatly influence our understanding of human behaviour and development. By gaining insights into these concepts participants can enhance their growth as well as positively impact those around them.
This session will focus on the relationship between motivation and success. We'll explore how different factors like incentives, consequences and nurturing can inspire individuals to achieve their goals
Using Reinforcement Theory
During this session attendees will receive an overview of the history behind reinforcement theory. We'll also dive into three motivators that can pave the way to success.
In this session we will explore the concept of expectancy theory and its significance, in motivating employees in the workplace. Participants will have the chance to understand and leverage three core components that drive them towards achieving their goals.
Personality's Role in Motivation
In this session we will delve into the personalities of individuals. Explore the diverse range of people around us. By understanding how different personality types interact we can gain an understanding of ourselves and those closest to us.
During this session you will discover the power of goal setting for ensuring success. We will guide you in crafting SMART goals that're specific, measurable and achievable setting you up for triumphs!
Professionals attending this session will learn how to create customised plans that foster growth and drive personal development. Discover the art of building a motivation landscape tailored to your transformation!
Join us as we explore the key factors that ignite motivation and energy within organisations. Our objective is to create a workplace environment where employees thrive. Learn how to build a motivating organisation and seize employment opportunities!
Addressing Specific Morale Issues
Participants will dive into strategies for addressing challenges in the workplace. From struggles to team demotivation on a scale we'll explore techniques for swift recovery that inject energy and enthusiasm back, into everyday work life.
Keeping Yourself Motivated
In this session attendees will have the chance to identify and ignite their sources of motivation for achieving peak performance. Discovering these aspects of oneself can greatly elevate ones drive and determination!
At the end of the day participants will engage in a Q&A session followed by an opportunity to create their individual action plans.
Customised Training Session For Teams (Included No Charge)
Our services are tailored to ensure that participants enjoy the best possible learning experience. Our free content customisation feature allows you to tailor your workbook as desired, with activity type and page design options at your disposal for maximum control over training outcomes. Let us know what elements of your workbook need modification – we'd be delighted to help!
In-House Customised training benefits: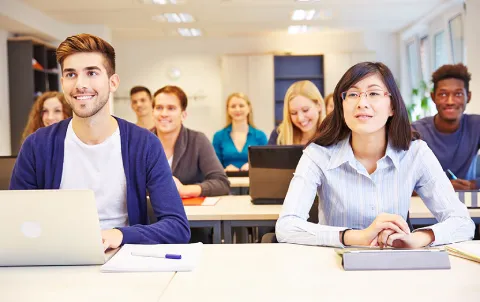 Creating Content (Contact us for Quotation)
Our team of experts will provide you with the best possible training experience. Let us help create a unique content solution specifically tailored to your needs – just tell our specialists what it is that you are looking for and we'll see it done! We have all the resources needed, including logo insertion, statistical data incorporation and case studies additions; plus use any workbook created as yours own via comprehensive rights ownership. Get in touch today for more details about this creative Workbook creation service from our experienced professionals – call now for a quote or pricing information!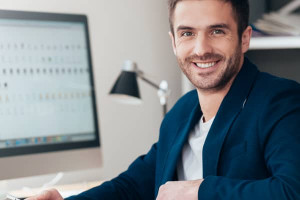 Instructor Led 1 on 1 Workshop
Start your journey towards success with our expert trainers. Get personalised guidance in a course of your choice – all available at the click of a button! Forget waiting for scheduled dates; book onto one tailored to suit you, and join us online via Zoom for up to 6 hours' learning session.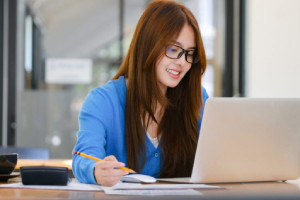 1 Hour Instructor Led Session
Our expert trainers are here to help you enhance your knowledge and sharpen workplace skills. From modules to courses, they'll provide an insightful learning experience in just the hour! Take advantage of any downtime at work by signing up for one of our Zoom-based sessions today.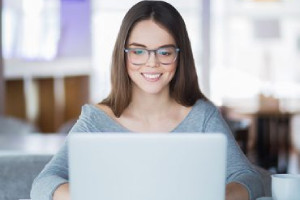 Self Directed Online Course
Unlock new levels of knowledge and enhance your skillset with these interactive courses! Adapt the pace to fit around your own schedule, complete activities and assessments as you go, or sit back and watch learning videos – it's up to you. Expand what is possible in no time at all.
Classroom Booking 1 Hr
Book in a 1hr session with one of our trainers
$110.00 AUD (per session)
Book Now