If you're reading this, chances are you've probably applied a lot of schedules in your life. From going to school to studying on weekdays and meeting up with your friends or just rolling in a blanket burrito-style on weekends, everything just seems to be planned and, let's be improvest, a little monotonous. We all find ourselves looking for that sweet little spot of comfort in our schedule to just relax and forget about everything for a while. Well, we believe in that too! In a fast-paced world where you need to work for your managers and address your customers, you'll need every bit of that sweet spot to relax. This training session is designed to make you a more efficient worker, allowing you to spend less time doing crucial things and organise goals to make the most out of your days as a professional.
Companies and employees often feel the need to work in as short a time as possible and accomplish tasks much more quickly. Learning how to do these things is not only a mark of a great company and employee, but a competitive one able to outpace countless others. Not only that, it can even prepare you for more long-term concerns such as retirement, health insurance and various other affairs. If nothing else, think about the possibilities a more efficient schedules can provide; from a pay raise to career advancements and even longer resting times, the benefits of time management cannot be understated.
We offer customised training sessions in Melbourne, Canberra, Parramatta, Perth, Sydney, Adelaide, Brisbane, Gold Coast, Darwin.
The essence of this training session is to help employees become better assets for their company and even for themselves by learning effective planning, how to lessen distractions and any tendency for procrastination and become more efficient people able to plan far beyond their companies' demands. You can also customise your training sessions to include various other skills you and your team might need. Contact us if you want further information!
Time Management Training Outline
We will spend the first part of the day getting to know participants and discussing what will take place during the workshop. Students will also have an opportunity to identify their personal learning objectives.
Topics covered in this course
Discovering Your Productivity Rhythm
In this session, participants will learn how to discover their productivity rhythm to maximise daily workload and improve overall time management.
In this session, participants will learn the importance of goal setting as a fundamental key to success.
During this session, participants will know how prioritisation is an important aspect in time management. Participants will also know the tips and guides in prioritisation.
This workshop will focus on the causes of procrastination and the ways on how to overcome it.
Organising Your Workspace
Participants will know how an appropriate environment helps to effectively manage the time and be productive each day.
In this session, participants will learn how delegating works to other people is effective and greatly expand the amount of work that can be delivered.
During this session, participants will learn the definition of ritual and its important uses to maximise time.
In this session, participants will learn about meeting management and the purpose it serves to become a productive and enthusiastic team.
Dealing with Time Barriers
This workshop will help participants to reflect on what they can do when unexpected barriers arises, so they can be efficiently gain back their time.
The Benefit of Good Time Management
This session will focus on how good time management is essential.
At the end of the day, students will have an opportunity to ask questions and fill out an action plan.
Customised Training Session For Teams (Included No Charge)
We hold our clientele in high regard at all times, hence our addition of a customisation service for any of the many, many training courses we provide for our clients. These customisations range from changes to the words, to adjustments to the aesthetics of the educational tools. Every bit of these courses is within the customisation range of the company's clientele, as long as it is asked for. We offer this service at no cost with any of our team training bookings.
In-House Customised training benefits: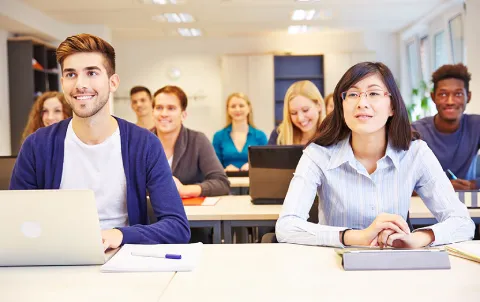 Creating Content (Contact us for Quotation)
The focus of our training course content is always on our clients, and their needs. All they have to do is ask our company for a specific topic that they want to take a course in, and we'll do the rest. We can create courseware based on your needs and objectives. If you want your very own workbook that you own the rights to, we can develop it. Call us for more details on our courseware development service.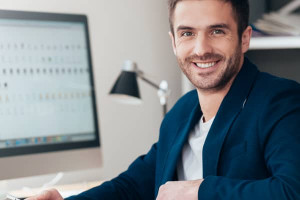 Instructor Led 1 on 1 Workshop
Choose your course and book in with one of our expert trainers. 4-6 hrs on a date specific to you. No need to wait for a date. Conducted online with Zoom. Duration 4-6hrs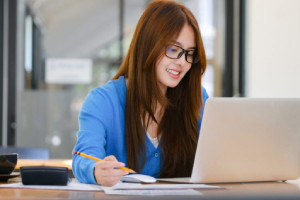 1 Hour Instructor Led Session
Meet with one of our expert trainers and discuss any module, course or workplace skill. Great to upskill and for downtime at work. Conducted online with Zoom. Duration 1 hr.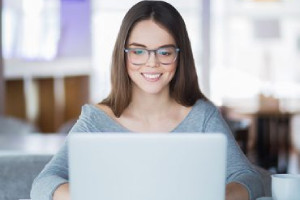 Self Directed Online Course
These courses are prerecorded with multiple activities, assessments and learning videos. Can be completed at your own pace.
Classroom Booking 1 Hr
Book in a 1hr session with one of our trainers
$110.00 AUD (per session)
Book Now