Basic Bookkeeping Training
Basic Bookkeeping Training
A company's growth and long-term success depend on its financial health, which can be best monitored via an accurate bookkeeping system. With it in place, businesses are able to assess their position at any given time; this is beneficial not only for risk management but also the direction of future objectives. Without a proper bookkeeping process in action, companies will find themselves without answers – even as basic as whether they are profitable or suffering financial damage. Businesses have many methods of managing their companies' finances, from responsible record-keeping to the cutting edge tech solutions. Some opt for outsourcing services while others prefer keeping all matters in-house – whatever strategy is chosen, it's vital that records can be both safely accessed and stored.
Bookkeeping is the backbone of a successful business. It keeps companies running smoothly, allows them to make informed decisions for their future and can prevent financial disaster. Considering its importance, our team has crafted an in-depth training course designed to help participants improve efficient bookkeeping techniques, understand legal complexities and learn how to maximise decision making skills – essential tools required in any growing organisation.
Our bookkeeper training course is designed to ensure top-notch professionalism from your team – boosting the quality of work and productivity within your business. With a thorough breakdown of their duties, we'll make sure no detail goes unturned for optimal performance in every task they carry out. We also offer exclusive customised courses tailored to meet any specific needs you have! Get in touch now if you'd like more information on our services or would prefer one-to-one consultation with an expert.
Training solutions available Australia wide in Brisbane, Melbourne, Sydney, Parramatta, Gold Coast, Perth, Adelaide, Darwin.
Basic Bookkeeping Training Outline
To start off our session we'll take the opportunity to introduce ourselves and discuss individual learning goals. Together lets embark on a journey of exploration into what this workshop has to offer!
Topics covered in this course
Learn more about the terminology used. Eg Balance Sheet, Assets and Liabilities, Equity, Income Statement, Revenue, Cost of Goods Sold, Expenses, Accounts Receivable, Accounts Payable, Depreciation, General Ledger, Interest, Inventory, Journals, Payroll
Understanding the Terminology
Get familiar with terms such as Balance Sheet, Assets and Liabilities Equity, Income Statement, Revenue Cost of Goods Sold, Expenses, Accounts Receivable Accounts Payable, Depreciation, General Ledger, Interest, Inventory, Journals and Payroll.
Learn about the distinctions between cash and accrual accounting methods. Understanding these nuances will help you make decisions for businesses of all sizes.
Keeping Track of Your Business
Gain insights into the basics of operations during this session. We'll cover topics like accounts receivable processes, journal entries and general ledgers for bookkeeping practices. Additionally we'll explore cash flow management strategies to optimize performance.
Understanding the Balance Sheet
In this session participants will learn about the components of accounting that set it in motion. We'll dive into double entry bookkeeping. Understand how to categorize assets,
liabilities,
and equity, for a successful financial portfolio.
The next part of the training will focus on examining statements, which can provide valuable insights, into income cash flow and capital holdings.
We will then move on to end of period procedures where we will learn how to balance cash and investments. By working with trial balances we'll gain an understanding of accounting principles that can contribute to our financial success.
Financial Planning, Budgeting and Control
In the session we'll delve into planning, budgeting and control. This session will clarify the reasons behind budgeting. Teach participants how to create a budget while also comparing it to actual expenses.
Another important topic we'll cover is auditing. Participants will explore the concept of auditing. Understand why it may be necessary. We'll discuss when its best to conduct an audit and highlight its benefits.
Finally as we wrap up the course for the day there will be an opportunity for curious individuals to seek advice, from a source.
Customised Training Session For Teams (Included No Charge)
Paramount provides exceptional customer service by offering in-depth customisation options, ensuring clients get the exact training course they are looking for. From page layout and content to font color and size – no detail is too small! Our commitment to quality guarantees that any customised changes desired will be included in your unique curriculum.
In-House Customised training benefits: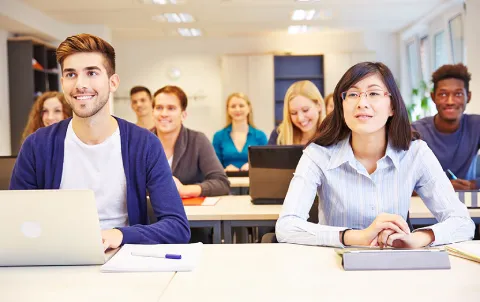 Creating Content (Contact us for Quotation)
Our mission is to soar beyond the ordinary, providing innovative and tailored training courses that will empower your company to reach its full potential. Our team specialises in delivering high-quality content crafted according to our client's specifications: simply tell us what you need and we'll exceed expectations with our professional expertise!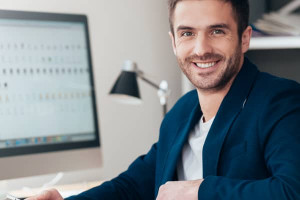 Instructor Led 1 on 1 Workshop
Discover the course offerings of our expert trainers and attend a session tailored to you! Don't wait for an opening: book your slot instantly. Enjoy the convenience of being able to participate via Zoom – in just 4-6 hours, start getting closer to achieving your goals now.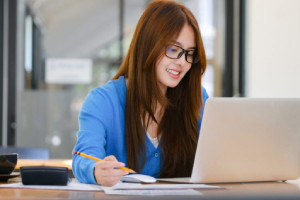 1 Hour Instructor Led Session
Take the opportunity to meet with one of our highly experienced trainers, and learn about the latest workplace skills online! Take an hour out of your workday to benefit from their expertise – all through Zoom. Get ahead by honing knowledge on any module or course available – perfect for upskilling and development in your career.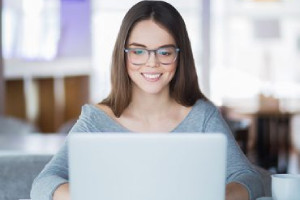 Self Directed Online Course
Our courses offer a comprehensive and customised learning experience. Get up to speed with versatile activities, assessments and videos – all at your own pace!
Classroom Booking 1 Hr
Book in a 1hr session with one of our trainers
$110.00 AUD (per session)
Book Now