"Taking Initiative" Training
Taking Initiative Training
Australia Wide: Includes Sydney, Brisbane, Adelaide, Melbourne, Perth, Canberra, Parramatta, Geelong, Gold Coast.
Machines may be constructed from many parts, but when a skilled professional combines their initiative and ingenuity with the pieces of hardware it can create an entirely new entity capable of reaching heights unattainable before. Initiative is essential for professionals working in this industry as they are trusted to exceed expectations without instructions or direction. Taking initiative and displaying exemplary qualities in the workplace sets employees apart from their peers. It is for this reason that companies strive to nurture such innovative minds. We recognise that having a proactive attitude can be learnt, just as any other skill, so we invest considerable resources into helping our staff develop these abilities – ensuring they are equipped with the necessary skillset to become first among equals; truly standing out at work. This training course emphasises that success is achievable through individual excellence, effective work habits and the ability to set personal goals. It's an opportunity for participants to equip themselves with skills necessary for taking initiative in any situation.
Initiative is essential to success in any realm. By maintaining a mental state of excellence, even the most ambitious goals become achievable with proper planning and goal-setting skills. Stress management strategies are key for harnessing this sense of excellence, propelling individuals toward achieving great things under the guidance of exemplary mentors. Paramount is dedicated to helping employees reach their full potential, offering customised training sessions tailored to specific needs. We will do our best to assist you on your journey towards excellence and ensure that no matter the path chosen, you get the highest quality service from us!
Taking Initiative Training Outline
Lets start with an introduction! In this training session we will delve into the importance of personal learning goals. How they contribute to our growth and development. Together we'll embark on a journey of self discovery that can pave the way, for success.
Topics covered in this course
1. Understanding Initiative
Participants will explore the concept of initiative and its significance in growth. We'll also discuss how having initiative can benefit development and identify obstacles that may hinder its adoption enabling participants to prioritise their actions for a fulfilling life.
 Participants will learn how to be flexible and decisive in making decisions while taking ownership of their choices. By thinking outside the box they'll develop problem solving skills that unlock their full potential.
3. Recognising Personal Strengths
 Through engaging activities participants will gain insights into their strengths and abilities. They'll uncover talents within themselves leading to growth.
4. Embracing Cultural Diversity
 Participants will explore the power of understanding cultures and values as a catalyst for action.
5. Considering Consequences
 We'll examine the importance of weighing the consequences before making decisions or taking action.
By covering these topics we aim to empower participants, with knowledge and skills that contribute to their growth journey.

This session will walk us through the process of understanding risk evaluating impacts or costs that may arise determining when authorization is needed and how to respond if risks are too high.
During this session we will explore the benefits of confidence and how it can empower participants to use their strengths and develop belief systems. We will gain insights, into what it takes to be confident in any situation and understand that practice leads to success!
At this event attendees will learn how to recognise and take advantage of both external opportunities for their growth.
In this session participants will acquire the knowledge and skills needed to adapt quickly in challenging situations. They will learn how to identify issues before they become problematic make adjustments when necessary and reframe ideas, for optimal success.
Following a day participants will have the chance to engage in a Q&A session and create an action plan tailored to their needs.
Customised Training Session For Teams (Included No Charge)
Gain full control of your team's training experience. Our customisation service allows you to modify the design and content of workbooks, as well as incorporate activities tailored to your team's preferences. With a vast selection from our library of courses and methods, we guarantee an enjoyable learning event for all! Connect with us now to get started on making it happen for your next big day out.
In-House Customised training benefits: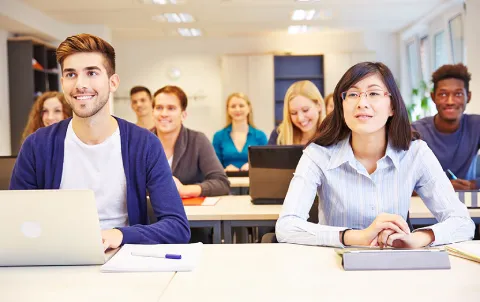 Creating Content (Contact us for Quotation)
Looking to give your team the supplemental training they need? Take advantage of our content creation service and gain control over a customised, tailored workbook. We experiment with various programming languages in order to create courses that offer concise yet effective instruction – we can even develop bilingual solutions if you require! In addition, make use of branding options such as adding company logos or preferred designs for an engaging manual full of scholarly research and knowledge. Get in touch today for more information about how one-of-a kind session just for your business could be crafted.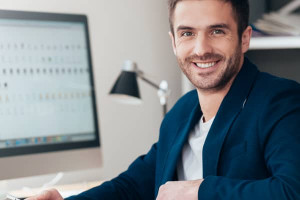 Instructor Led 1 on 1 Workshop
Let our expert trainers help you reach your education goals. With only 4-6 hours of commitment and an individualised date to work with, training via Zoom is ready at a moment's notice – no waiting required!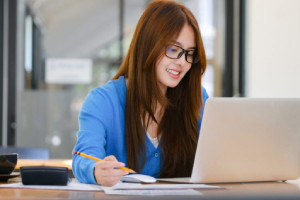 1 Hour Instructor Led Session
Become a lifelong learner with our expert trainers! Take advantage of specialised training sessions to build your skills and knowledge- whether it's related to the workplace or just for personal growth. Our virtual Zoom classes offer an efficient, one hour session that you can use all at once or divide into two separate study periods – perfect for any schedule.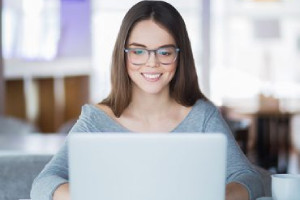 Self Directed Online Course
Our courses are tailored to meet individual needs with diverse activities, assessments and learning videos. Offering you the freedom to progress through your studies at a comfortable pace that suits you best.
Classroom Booking 1 Hr
Book in a 1hr session with one of our trainers
$110.00 AUD (per session)
Book Now