Inventory Management Training
Inventory Management Training
Available Australia Wide: Including Brisbane, Adelaide, Melbourne, Sydney, Canberra, Parramatta, Geelong, Perth.
The Nuts & Bolts
Many roles within the workplace require employees to work with Inventory. This Inventory Management Training is great for those who require help with inventory management within their business. In the session we cover a range of different areas including organisational skills, understanding systems and managing the process. Customised to suit groups in: Parramatta, Canberra, Perth, Melbourne, Gold Coast, Adelaide, Brisbane, Sydney, and Darwin.
Does your business deal with Inventory? Would you like to have your employees managing and working with the inventory in a more effective manner? This session is designed to give a complete overview of inventory management and how employees can become more efficient in the process.
Effective inventory management can become at times a daunting task that tends to be left till last by management. Our training is designed to break down inventory management into a nutshell and provide participants with the skills and techniques to facilitate the execution of inventory management to create well-organised and efficient warehouse processes for controlling inventory levels.
Outcomes For Inventory Management Training
Tailored For Your Inventory Team
We have a range of training sessions that may be relevant to your business. Did you see your objectives above or do you have something specific you are looking for? Our team have a many different training solutions available and can place modules together from multiple training sessions to create something more unique for you.
Learn why Paramount Training provides some of the best range of training solutions and expert trainers to your business. Contact us today for more information or for a sample of our workbooks. We are here to help you build any training package you may need for your business.
Inventory Management Training Outline
The first part of the day will be spent getting to know the participants and discussing the workshop. Students will have the opportunity to identify their learning goals.
Topics covered in this course
To begin, participants will explore what inventory is and what key concepts (including LIFO, FIFO, backorders, and lead time) mean. Participants will also look at the goals and objectives of inventory management and analyze where their system can improve.
This session will explore anticipation, fluctuation, lot size, and transportation inventories.
Next, participants will discuss what roles customers, top management, and employees play in the inventory management system.
This session will discuss the objectives of a warehouse and ways to maintain location accuracy.
What Makes a Good Inventory Management System?
Next, participants will discuss types of inventory management systems and criteria for a good system.
The Warehouse Inventory Cycle
This session will introduce the warehouse inventory cycle of demand, receiving, validation, and put-away.
In this session, participants will learn how to determine order quantities, re-order points, and safety stock through discussion and a case study.
Next, participants will learn what should happen when materials are received into inventory.
This session will explore ways to validate the quality of merchandise.
Participants will discuss the five goals of the put-away process.
Maintaining Inventory Accuracy
Next, participants will learn ways to keep their inventory organized and controlled.
This session will look at the phases of the outbound process: picking, packing, loading, and shipping.
To conclude the workshop, we will explore some of the latest inventory management trends, including online systems and just-in-time principles.
At the end of the course, students will have an opportunity to ask questions and fill out an action plan.
Customised Training Session For Teams (Included No Charge)
Our content is fully customisable, and the service to customise it is completely free of charge. You can change anything on the training course content, from styling to logos, to word choice. You can have fully personalised training course made, and all it will take is your input and request. We believe that a training course that is personalised will put out much better, much more satisfying results than any generically designed training course, and your satisfaction is one of our top priorities. Our client-oriented team is ready to serve your need for specific training course content at any time. We will make sure you are completely satisfied with the training course you get!
In-House Customised training benefits: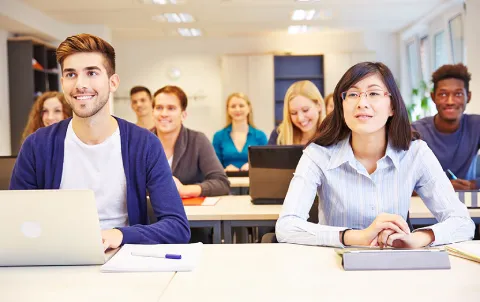 Creating Content (Contact us for Quotation)
The content creation service ensures that you never run out of ways to make your training manual the best and most comprehensive in the world. Your instructions will be crucial here, because we will add everything as you ask including your company logo, personalised colour, images, company data, and other external research materials such as case studies, statistics and qualitative research papers to sharpen your training manual's edge. We can create your very onw unique training workbook, that you can own and use.  Carve out your training solution adn create a perfect fit with the many tools and team dedicated to help under your direction.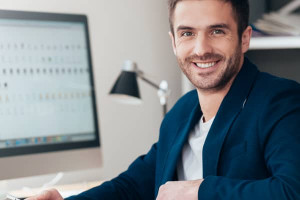 Instructor Led 1 on 1 Workshop
Choose your course and book in with one of our expert trainers. 4-6 hrs on a date specific to you. No need to wait for a date. Conducted online with Zoom. Duration 4-6hrs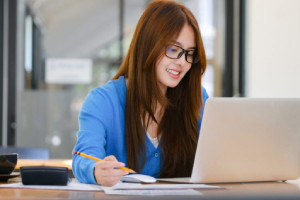 1 Hour Instructor Led Session
Meet with one of our expert trainers and discuss any module, course or workplace skill. Great to upskill and for downtime at work. Conducted online with Zoom. Duration 1 hr.
Classroom Booking 1 Hr
Book in a 1hr session with one of our trainers
$110.00 AUD (per session)
Book Now