Body Language 101: Sending The Right Message
There is more to business or indeed, even real life situations, than just one's rhetorical prowess. Quite litreally so; your gestures, tone of voice, facial expressions, eye movements and even the twitching of your cheeks make up for a large percentage of what you're actually trying to convey to others. Consequently, this percentage can determine consciously and subconsciously whether or not others can look at you and trust you. As a sales professional, you'll need to squeeze every percent that you can get to convince your customers. This training session will allow you to achieve that end. Here, you will learn more about unspoken communication, how this can impact and improve relations with your team and customers and therefore raise profits.
You will want a course that covers all the basic skills, such as body language, gestures, non-verbal communication skills, and verbal communication skills. There are also modules that combine the basics of gestures/body language with the study of emotional intelligence. Emotional intelligence refers to your ability to understand and manage your own emotions. That is why it is so important to learn how to use gestures in your speech.  A good course should teach you how to understand your own emotions and how to manage them. Learning how to stand, speak and convey your ideas will increase and improve your performance at work. The science of body language not only allows us to achieve these ends, but even increase profits and reach more positive outcomes at a much quicker pace. Therefore, masterful execution of body language cues and body language reading contributes to one's efficiency and can give you a much-needed edge in the business world. You may also add more skills to your workshop by including more modules into your training package.
Suggested Outcomes for this Training Course:
Why Choose Our Professional Development Trainers:
We also believe in learning your way, so we've prepared various interactive activities for you. You may also customise this training session to suit specific needs.  Our company provides more than just the fundamentals of Body Language. We also provide sessions on more specific and advanced areas of communication and other skills to suit your team's training needs. For more information on how to customise training sessions and inquiries about how our Body Language Expert can help you further, please contact us. We hold training sessions in Brisbane, Canberra, Melbourne, Sydney, Parramatta, Gold Coast, Adelaide, Darwin, Perth and many other places across Australia.
Body Language 101: Sending the Right Message Outline
Welcome to this day where participants come together to connect and explore their goals. It's a chance to exchange ideas and discover pathways for growth and knowledge expansion.
Topics covered in this course
Unveil the secrets of communication. Gain a profound understanding of yourself and those, around you. Join us as we delve into how subtle body movements can reveal our emotions, intentions and true character.
The Power of Personal Space
Discover ways to use space while communicating in professional settings. Understand where our attention should be focused for interactions. Learn skills that enhance observation capabilities for outcomes.
Interpreting Facial Expressions
Gain insights into the basics of expressions and body language during this session. Learn how to decipher eye signals and micro expressions in others enabling you to understand their state.
The Language of Your Body
In this session participants will explore the realm of body language. Uncover the meanings, behind hand gestures, leg movements and more – allowing you to discover facets of self awareness.
This session offers an opportunity to delve into the art of building strong connections, with others. Participants can expect to discover and learn techniques, such as Neuro Linguistic Programming, the practice of matching and mirroring well as effective strategies for setting up pacing and leading. Start enhancing your relationships today!
Taking Care of Your Posture​
In this session you'll explore the secrets behind maintaining an fabulous physique through posture. Get ready for an invigorating exploration!
During this session you'll uncover how our choice of attire can make a statement and create a first impression. Discover why it's important to present yourself in the way when striving for success!
Lets elevate your impression game! Join us for this session to learn the art of a handshake and how to make an introduction that will leave everyone amazed.
Harnessing Body Language​
Discover how to use body language as a tool! This session will guide participants in becoming skilled, at interpreting and utilising posture, facial expressions, gestures and more to make an impact.
After completing this learning journey students will have an opportunity to showcase their abilities. They can not ask questions, about the topics covered. Also create a personalised action plan to implement the knowledge gained.
Customised Training Session For Teams (Included No Charge)
Whether it's improving customer service skills or honing in on effective communication styles, our customised training options are designed to meet the unique needs of your team. With full workbook and module customisation available for every session you book with us, we guarantee that no two training will be alike – because just like businesses, each individual learning experience should be one-of-a kind! Don't wait another minute; get started now by contacting us today so we can create a bespoke course tailored specifically to your team.
In-House Customised training benefits: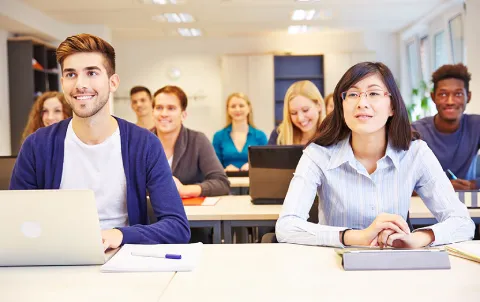 Creating Content (Contact us for Quotation)
Are you looking for the perfect training material to maximise your program's effectiveness? Let us craft a customised workbook tailored specifically for your needs and objectives! Our team of expert writers and designers offer local Australian Case studies, relevant data, and prime resources – so that you can ensure success with every learning experience. Contact one of our representatives now to learn more about pricing options; we're here ready to help make it happen!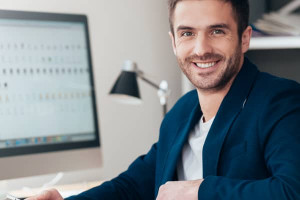 Instructor Led 1 on 1 Workshop
Looking to take your knowledge and skills up a notch? Our expert trainers are here to help! With our personalised sessions, you can choose the course that best meets your needs, pick an available date convenient for you – no waiting required – then join us virtually via Zoom. Get ready for 4-6 hours of learning fun!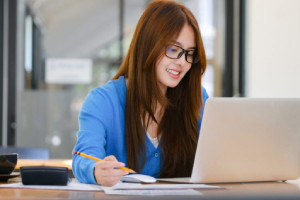 1 Hour Instructor Led Session
Give your professional development and career the boost it needs! Get personalised advice from an industry-experienced trainer and learn valuable workplace skills online with Zoom. Don't miss this unique 1 hour learning opportunity to prepare for modern challenges in today's world.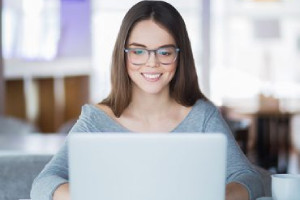 Self Directed Online Course
These engaging courses offer a variety of interactive experiences, from videos to tests! With convenient pre-recordings and flexible pacing options you can explore the material at your own convenience.
Classroom Booking 1 Hr
Book in a 1hr session with one of our trainers
$110.00 AUD (per session)
Book Now