This training can be delivered Australia Wide including Sydney, Brisbane, Adelaide, Perth, Canberra, Parramatta, Geelong, Melbourne. We also conduct one on one or online training for this session.
Social media has given us an unprecedented connection to the world and its inhabitants, connecting people across vast distances who were previously wholly disconnected. With a clever idea and basic technology such as cameras or internet access, anyone can propose their concept to an ever-expanding global audience – what could be more empowering? Social media has truly revolutionised how we communicate on many levels; it is no wonder that this phenomenon continues to captivate our modern society!
Internet marketing offers an unprecedented opportunity to reach vast markets across the world and create new networks of customers. But, it requires a specialist with in-depth knowledge of online culture to properly leverage its potential for success. While navigating this digital space can be daunting for novice marketers, those willing to take on the challenge are rewarded with instantaneous connections, access to never before seen audiences, and powerful interactions that bring about unparalleled growth opportunities!
Paramount Training and Development understands the ever-evolving needs of today's businesses. With an emphasis on digital media, they have created a training module to develop skilled professionals with competencies in both navigating the internet and managing interactions between individuals and companies alike. This unique program arms specialists with essential tools for success; giving them all that is required to confidently tackle even complex projects within this field.
Social media has revolutionised the way we do business. It has enabled consumers to build unprecedented levels of connection with major corporations, allowed creative individuals without huge resources access to a global market, and given companies an innovative method for marketing products at scale which can be accurately tracked. Paramount Training and Development's Digital Media Training program identifies an urgent need for educated professionals who are capable of navigating the ever-evolving digital landscape. From social media platforms to delivering inventive content, they understand that success in this industry demands ongoing growth and development. The course is tailored specifically to thrive in these areas today while also equipping individuals with knowledge applicable into the future – don't miss out on your chance to stay ahead!
Digital Media Training Outline
The early part of the day , participants will focus on creating an environment and allowing them to share their educational goals.
Topics covered in this course
Developing skills in media formats
During this session participants will learn the tools and techniques on how to create impactful advertisements and announcements. Uncover how to maximise your audience reach by utilising a range of media options!
Learning and applying media strategies
During this session participants will attained the skills to use media applications for successful digital marketing campaigns. Participants will also acquire insights into using these tools effectively resulting in high performing campaigns.
At the end of this session, participants will have the opportunity to ask questions and establish an action plan based on what they have learned.
Customised Training Session For Teams (Included No Charge)
Our services are designed to make your training courses fit right for you! Let us know what changes would best suit the needs of your company and our team will be happy to help with everything from font choices, design aesthetic and more. We focus on ensuring that each course is customised so it fits perfectly into its intended environment – giving you a better learning experience tailored specifically for success. Contact us now discover how we can create an ideal solution just for you!
In-House Customised training benefits: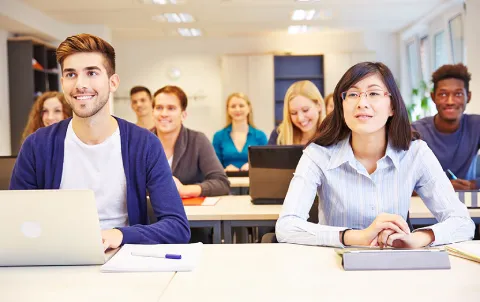 Creating Content (Contact us for Quotation)
Our company is dedicated to providing personalised training courses for our clients. We understand that each business has unique needs, which is why we offer customised courseware and materials if a specific topic or module cannot be found in our library. Our team of experts are ready to build innovative training courses tailored specifically to your requirements – simply contact us today to find out how you can take ownership of the perfect learning solution!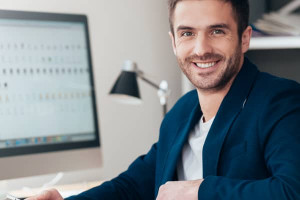 Instructor Led 1 on 1 Workshop
With one of our experienced trainers, you can now select the perfect course and book in for a personalised session! You won't have to wait – these classes are conducted online with Zoom, making scheduling as effortless as possible. In just 4-6 hours become an expert on your desired topics.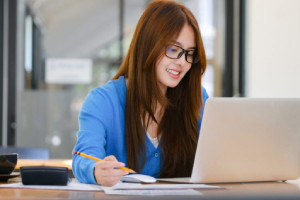 1 Hour Instructor Led Session
Our expert trainers are eager to answer any question and discuss a wide array of modules, courses or workplace skills you may be interested in. Downtime at work can now become an opportunity for growth! An hour-long session with our trainers is just one Zoom meeting away – don't hesitate to join us today and expand your knowledge.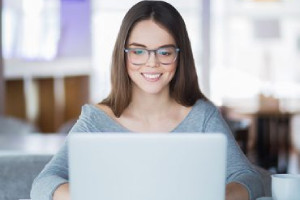 Self Directed Online Course
These courses offer a personalised learning experience, designed to help you develop and grow at your own pace. Each course is tailored with multiple activities, assessments, and videos; so that anyone can take their knowledge-base up a notch!
Classroom Booking 1 Hr
Book in a 1hr session with one of our trainers
$110.00 AUD (per session)
Book Now