Constuctive Criticism Training
Delivering Constructive Criticism Training
Constructive criticism is a cornerstone of professional development. It allows us to identify areas for improvement that may otherwise be overlooked, create higher expectations, and ensure results are achieved. If used properly it can leave everyone in the workplace feeling positive about their contribution and equipped with the skills they need to support future success. This training course is designed to support your team members in giving helpful criticism. Rather than a source of shame, it's meant to provide practical solutions that can help improve future decisions and spur positive growth. Through this program, we will equip them with the tools needed so their feedback comes out as constructive rather than offensive or incorrect – leading to better outcomes for all involved.
Criticism is an essential component for the continual improvement of any workplace. However, it must be wielded carefully in order to ensure that feedback does not do more harm than good. That's why training ourselves and our teams on how to give considered, constructive critiques using a "sandwich" approach – one which focuses on specific issues without causing undue distress ­– is paramount when striving towards creating productive working environments with high morale. With this type of guidance we can encourage progress while avoiding injury or dissatisfaction amongst co-workers at all times. Our courses and services provide the perfect support to enhance social proficiency, communication abilities, and professional development. If you would like additional information on what we offer then please reach out – our team is ready to assist!
Make sure your business is up to date on the latest training with our Australia-wide programs. From Parramatta and Geelong, Melbourne and Brisbane all the way to Adelaide, Perth, Canberra and Sydney – we've got you covered! Get in touch today for more information.
Delivering Constructive Criticism Training Outline
At the beginning of this workshop participants will have the opportunity to get to know each other and set their learning objectives. We will explore what experiences they can expect in the days.
Topics covered in this course
During this session participants will learn the tools for delivering criticism effectively and promoting employee growth.
This session will provide an understanding of components to consider along with strategies on how to best express feedback. Remember giving criticism requires consideration of where and when it should be delivered.
The aim of this training is to equip participants with skills that enable them to share feedback. Through guided exercises and knowledge sharing participants will gain confidence in providing criticism.
Participants will be equipped with tools to improve their performance by understanding the importance of goal setting and its various components that can help them succeed during this session.
Dealing with Anger or Negative Emotions
The aim is to deliver criticism in a manner that's sensitive and beneficial. In this session participants will learn ways to provide feedback that's constructive, tactful and professional.
This session offers participants insights into the art of giving criticism. Participants will gain knowledge on how to communicate their feedback while avoiding any potential pitfalls.
Post Session Considerations
During this session participants will receive guidance on how to move and make an impact after providing constructive criticism. Participants can expect to gain insights, on how to support their employees after delivering critical feedback.
After a day of learning participants will have the opportunity to further explore the course material by asking any questions they may have and creating an action plan. 
Customised Training Session For Teams (Included No Charge)
Achieve progress through adapting to change and maximising data trends. Our customised training courses can provide an optimal learning experience – raising team efficiency with the perfect fit for your company's needs. Choose how you would like it modified, from font style and layout to quizzes or images as well as module selection; our skilled instructors are ready to be of assistance in personalising your course material for maximum gains!
In-House Customised training benefits: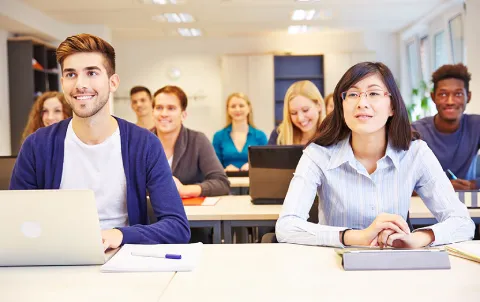 Creating Content (Contact us for Quotation)
Paramount offers custom training solutions tailored to your specific needs. Our experienced team of writers, editors, and researchers can create courses that effectively address any objectives or outcomes you desire – whether it's a module for an existing course or something new entirely. We understand the importance of having complete control over content with proper rights assurance; contact us today to get pricing from our friendly correspondents!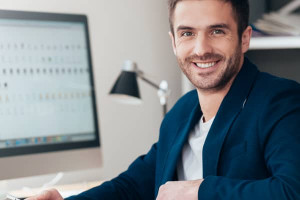 Instructor Led 1 on 1 Workshop
Take your learning journey in a personalised, streamlined way—choose from our selection of courses and book with one of our experienced trainers. There's no need to wait for an available date; we'll craft the perfect session based on timings that suit you! Our sessions are conducted over Zoom, so they're easily accessible while providing all necessary instruction. Get ready to explore 4-6 hours' worth of engaging content tailored specifically for you!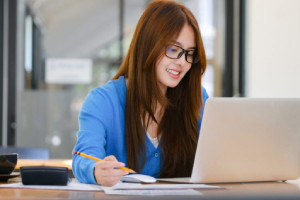 1 Hour Instructor Led Session
Make sure you're up-to-date on the latest skills and knowledge with an online training session. Our expert trainers offer 1 hour sessions tailored to meet your needs, whether it be workplace strategies or a specific course module. Get in touch today for your virtual learning experience!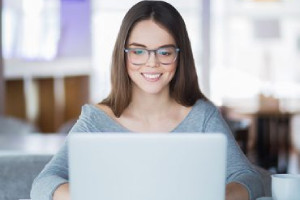 Self Directed Online Course
Our courses not only provide knowledge and skills but also an engaging learning experience with multiple activities, assessments, and videos to explore at your own pace. Unlock the power of self-motivated education!
Classroom Booking 1 Hr
Book in a 1hr session with one of our trainers
$110.00 AUD (per session)
Book Now