The Art Of Reading People
The Art Of Reading People: Body Language Training
Ever been curious about others' true thoughts and motivations? Wondering what it's like to gain insight into someone else's mind? We all have an innate desire to understand one another, which is why these are two of the most commonly asked questions when interacting in social settings.
While we may not directly hear what people are thinking, their body language often speaks volumes. This gives us a powerful insight into the truth of any conversation – whether someone is being sincere or dishonest, as well as allowing us to avoid inadvertently causing offense by taking our cues from another's reactions. It's an invaluable tool in everyday interactions that can yield great rewards!
Keep an eye out for the often unconscious signals that we send to each other! Unveil the secrets of body language with The Art of Reading People sessions available across multiple cities in Australia. Get ready to dive into this fascinating world and gain a deeper understanding about how people interact, communicate, and build relationships.
Effective communication is essential for success in life. It can create a more prosperous future, help land that dream job and unify a team towards common goals. Understanding how to communicate well with others opens doors of opportunity which would otherwise remain closed.
Learning about others can be a powerful tool for self-reflection and understanding. By gaining insight into how those in the business world operate, we discover more about ourselves – even our unconscious patterns of behaviour. As Socrates wisely noted, examining one's life is essential to living it with purpose and fulfilment; by learning from other people's experiences we enable this journey towards greater personal awareness.
If you would like sessions created to be more sales focused, customer service focused or you have objectives that are not covered here, contact our team for more information on how we can assist you with our custom built training sessions. Sessions and training options available in Perth, Canberra, Adelaide, Melbourne, Brisbane, Sydney, Darwin, Geelong, Parramatta, Gold Coast and Australia wide!
The Art Of Reading People: Body Language Training Outline
In this workshop we will embark on a journey of self discovery. We'll introduce ourselves set our intentions for the day and explore how each individual can achieve their personal learning goals. Lets embark together on this enlightening adventure!
Topics covered in this course
Through engaging activities participants will delve into the realm of body language. They'll gain insights, into how our movements and gestures can impact trust building and enhance likeability with those around us. We'll have a brainstorming session as we explore the ways these subtle behaviours influence relationships.
In this session we'll delve into the concept of boundaries. Through exercises and discussions, about space you will gain a better understanding of respectful communication in any setting!
Decoding Facial Expressions
Next up participants will explore the captivating world of expressions and their subtle language. By learning about smiles, angles of head tilts eye signals and fleeting micro expressions they'll uncover a way to communicate using just their face!
What Is Your Body Saying?
Understanding Non Verbal CuesIn this session we will delve into the significance of body language. How our hand movements can enhance our communication. We will discuss how simple gestures and positioning can add meaning and emphasis, to conversations.
During this session participants will have the opportunity to share their thoughts and observations on behaviour in settings.
In this session attendees will gain an understanding of neuro programming principles related to body language. We will explore concepts such as mirroring, matching, leading and pacing which can provide insights, into verbal communication.
Being Mindful of Your Posture
Learn the art of making a impression and projecting confidence through good posture. This session aims to guide you towards achieving a poised demeanor that leaves a lasting impact.
Presenting Yourself Professionally
Discover the power of a executed handshake to make a memorable impression! This interactive session empowers participants to learn and demonstrate greeting techniques.
Lets explore the elements of a captivating introduction, including the significance of body language and situations where shaking hands may not be appropriate. Join us. Acquire this business skill today!
Ever wondered what it takes to leave a impression? Discover the art of delivering a handshake with confidence, in any scenario. This session equips you with all the tools for introductions. From understanding the factors that contribute to a presentation, to knowing when alternative greeting methods are suitable and even practicing that winning introduction. It's time to elevate your business skillset!
In this thrilling conclusion of our course participants will have an opportunity to step into someone Shoes and embody sales tactics through their body language leaving a significant impact.
As we bring the day to a close participants will have an opportunity to engage in problem solving and share any challenges or queries they may have. Together we can develop an action plan that sets everyone up for success!
Customised Training Session For Teams (Included No Charge)
Paramount Training is here to make sure your team thrives with custom-made sessions that can be tailored right down the content, delivery and even modules. Contact us today for a learning experience like no other!
In-House Customised training benefits: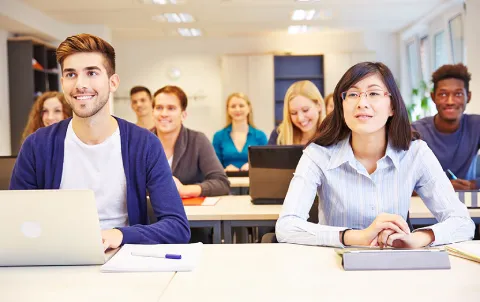 Creating Content (Contact us for Quotation)
Ready to take your team's performance and results up a notch? Look no further! Our incredible team of researchers, designers, developers and content writers are eager to create an effective workbook for you that will give you the know-how needed for guaranteed success. With custom courses tailored specifically towards maximising what matters most – our experts have got it all covered. Get in touch with us now to get started on improving group efficiency today!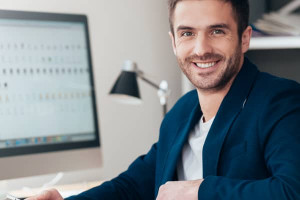 Instructor Led 1 on 1 Workshop
Whether you're looking for a new skill or seeking to refine existing abilities, our expert trainers are here to help. We offer tailored courses and classes that will fit your specific timescale – no need to wait until the next session rolls around – as they can be conducted over Zoom in just 4-6 hours on dates of your choosing!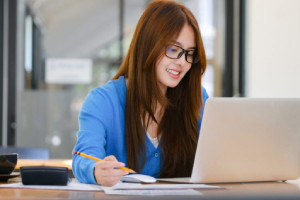 1 Hour Instructor Led Session
Get the skills you need to succeed with one of our professional trainers! Schedule an hour-long online session via Zoom and invest in your future – from studying a module, brushing up on course materials or sharpening workplace proficiency. Take this opportunity to sharpen your toolset for success!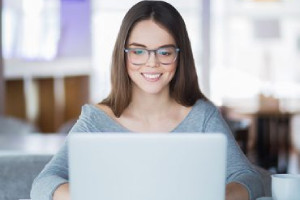 Self Directed Online Course
These innovative courses provide the opportunity to learn and grow at your own speed, with engaging activities such as assessments and interactive videos.
Classroom Booking 1 Hr
Book in a 1hr session with one of our trainers
$110.00 AUD (per session)
Book Now