Teamwork: Building Better Teams Training
Australia Wide: Sydney, Brisbane, Adelaide, Melbourne, Canberra, Parramatta, Perth, Geelong, Gold Coast.
Every organisation desires to have a team that functions optimally, but often finds themselves at an impasse due to the lack of training in teamwork. This Teamwork Session is designed as an effective solution – introducing new skills and helpful tips from our knowledgeable trainers while also including fun activities such as team building games which demonstrate communication strategies, cooperation systems, supportive structures and more. With just minimal effort on each individual's part through this engaging program , teams can strive for greater excellence within their environment!
Teams are what make a great collaborative environment thrive; the key to success lies in finding the right mix of skills and personalities. Does your business have this? Count on us to provide assistance – we'll craft an engaging, interactive course that is tailored specifically for you and your team. With our help, any group can learn how to cultivate strong bonds as they work together towards their common goal or end product while developing tools and skills through fun yet effective team-building activities!
If you find that the sample above does not cover your training objectives, please see our other team building training sessions or contact us for assistance to create a custom session for you. Offering tailored training in Perth, Melbourne, Adelaide, Darwin, Gold Coast, Brisbane, Sydney, Canberra, Parramatta
Teamwork: Building Better Teams Training Outline
Get acquainted with your participants and embark on what promises to be an inspiring journey! We will delve into the workshops agenda allowing everyone to set learning objectives. Lets make this day truly memorable!
Topics covered in this course
Understanding the Importance of Teams
Discovering the power of teamwork is crucial for achieving success. Through engaging activities participants will explore types and definitions of teams gaining experience of the synergy they can create.
This session delves into the advantages and disadvantages of working in teams. Participants will learn about forming bonds and protecting members rights. Additionally they will receive tips on establishing guidelines through team contracts.
Participants will explore the concept of Degrees of Support during this session. This invaluable tool helps teams navigate complex situations. Discover how harnessing its power can bring unity while effectively addressing topics.
Trust is a virtue that underpins both professional relationships. In this exploration participants will uncover strategies, for building trust among team members while fostering bonds with one another.
Discover Your Team Player Type
In this program participants will have the opportunity to explore and understand their individual team player personalities. We will delve into the nuances of how to leverage these strengths, in group settings. By working we will explore perspectives on how to maximise each participants unique traits for successful collaborations.
Understanding the Stages of Team Development
This session offers teams and groups a chance to strengthen their unity. Drawing on Tuckman and Jensens research we will guide participants through five stages for creating a successful team; Formation, Storming, Normalising, Performing and ultimately the Adjournment phase. Through an in depth examination of each step discover how your group can reach its potential!
Ever wondered what it would be like to work on a team without being physically present in the room? Virtual teams are revolutionising collaboration! Join this session to learn about strategies and tactics that make remote collaboration successful. Discover how virtual teammates can establish connections even when they are miles apart!
Communication is crucial for a teams success. This session equips participants, with tools needed to ensure communication from the start of collective ventures.
To conclude the course, on a note participants will delve into approaches to enhance teamwork and foster meaningful relationships within their team.
After a fulfilling day of learning participants can anticipate not getting answers and guidance, for their queries but also formulating a plan of action to conclude the session on a note.
Customised Training Session For Teams (Included No Charge)
Our team is devoted to helping you make the most of your training program. We know that each business has unique needs, so we provide customisable courses and workbooks tailored specifically for our clients. Our designs are effective in motivating better performance while still being relevant to particular industries or teams. Let us show you how – reach out today and experience first-hand how our innovative approach can benefit Australian society!
In-House Customised training benefits: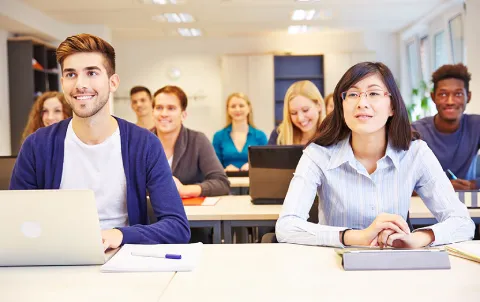 Creating Content (Contact us for Quotation)
Paramount empowers businesses to strengthen their capabilities and grow. Through tailored-made course topics requested by our valued clients, we use our in-house writers and researchers to craft comprehensive training content for those specific needs – ensuring that all materials cover the topic from every angle imaginable. By leveraging us as a resource, you can create strong solutions suitable for any business requirement!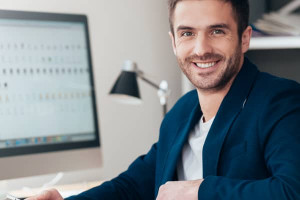 Instructor Led 1 on 1 Workshop
Take control of your training and book an appointment with one of our knowledgeable instructors. Create a tailor-made session to fit your needs – just let us know when you're ready! Zoom in from the comfort of home for up to six hours worth of instruction, available on any date that suits you best.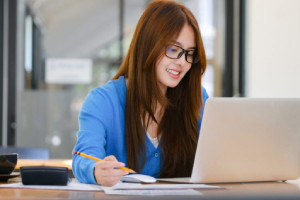 1 Hour Instructor Led Session
Our expert trainers are here to help you stay ahead of the curve! Take advantage of this unique opportunity and explore new modules, courses or workplace skills – all with just an hour's commitment. Sign up for a virtual meeting on Zoom today and discover how much more successful your career can be!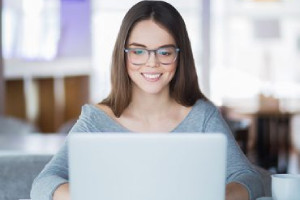 Self Directed Online Course
Transform your learning experience with these courses featuring interactive activities, assessments and videos. Enjoy total freedom as you take each course at a pace that suits you best!
Classroom Booking 1 Hr
Book in a 1hr session with one of our trainers
$110.00 AUD (per session)
Book Now