Archiving Records Management
Archiving and Records Management Training
All successful businesses understand how vital records management is as part of their overall strategy. With proper maintenance and filing, companies gain valuable insights into past performances they may have overlooked while ensuring future goals are met through data analysis. This training course teaches your team members the basics of archiving important financial and employee documents – a fundamental step in keeping an organisation on track for success!
Our archivists are the bread and butter of any company, managing essential records and data behind-the-scenes. To make sure your team is up to effective record management standards this training course will offer knowledge on how best to classify documents, retain them securely with backup plans in place for eventualities like disasters or disruption of information flow. With this kind of preparation a business can keep ticking along without interruption – crucial for success!
Organisations can gain valuable insights about their document storage needs through archiving surveys. This survey, completed by all members of the company, enables managers to identify any areas of improvement and determine optimal places for storing documents. The invaluable data gained from this process helps ensure people have access to necessary files while streamlining organisation-wide operations in a secure manner.
To ensure compliance, archiving staff will need to become familiar with applicable policies and regulations pertaining to document management. Areas such as access control, accessibility dates, accepted documentation types, records retention periods and proper disposal methods should be reviewed closely in order to identify documents worthy of preservation while avoiding redundant storage. Valuable experience can also be gained by exploring digital system options for storing information electronically within the organisation along with secure electronic access protocols when necessary.
Records Management Training can help you guarantee compliance with the law and ensure that your business meets its records requirements. Gain insight into electronic record keeping practices, accessibility methods, and essential legal guidelines for proper methodologies of maintaining documents.
Discover how our professional training courses and services can help your team unlock their true potential. From boosting confidence to becoming top performers, why not give us a call today – you won't regret it!
Archiving and Records Management Outline
Upon starting this workshop, participants will have the opportunity to get to know each other and discuss the components of the course. They can also establish their goals to focus on during their time here.
Topics covered in this course
Participants will gain insights, about records management, learn about the distinctions between archives and records and how they work together.
This session offers participants to gain insights on what defines a record and how to effectively manage systems for efficiency. By implementing this, standards organisations can ensure the protection of documents while also facilitating retrieval of vital information.
The Context of Record Management
This session participants are engaged to explore and understand how analysing records, gathering information, meeting requirements and complying with demands are all integral parts of an efficient routine procedure. Participants will also learn on how to apply strategies for approaching these tasks while maintaining system evaluation practices.
During this session participants will learn practices, for organising and structuring files to maximise efficiency.
In this session participants will have knowledge on how to organize and differentiate files within directories.
They will also learn a skills to navigate file systems with precision!
Participants will be provided an exploration of both innovative problem solving approaches along, with their respective limitations.
During this session attendees will develop an understanding of how to handle physical and digital records. Participants will also learn the importance of archiving these documents, for reference!
Upon completing this course, participants will have the opportunity to address any remaining inquiries and create an action plan.
Customised Training Session For Teams (Included No Charge)
Our top priority is delivering the ultimate training experience. Paramount tailors every course to fit each customer's exact specifications, making sure no detail falls through the cracks – from font size and design images right down to logos! With us, you can be certain that your company gets nothing but top-tier quality service.
In-House Customised training benefits: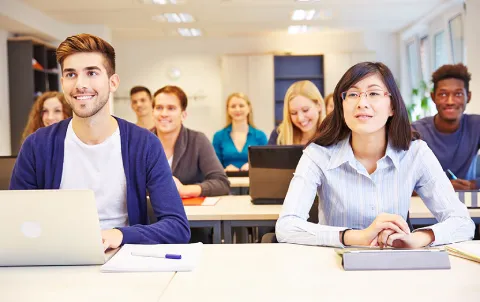 Creating Content (Contact us for Quotation)
By allowing our clients to curate their training courses, we strive to create a tailored experience with content and outlines that meet each individual's needs. If the desired course isn't available on first try, we happily provide this service at no additional fee – simply let us know your precise requirements for an optimal result!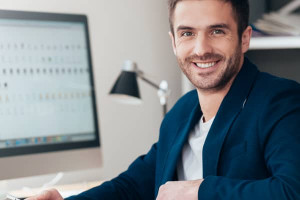 Instructor Led 1 on 1 Workshop
Take the plunge and invest in yourself by selecting your personalised learning journey with our experienced trainers. No more waiting around – you decide when to set sail on this adventure! Get comfortable from home, join us via Zoom for an exclusive 4-6 hr training session tailored just for you.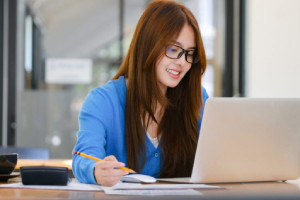 1 Hour Instructor Led Session
Our expert trainers are standing by to help you take your skillset and knowledge-base to the next level with our online Zoom sessions. Whether that's refining a particular module, mastering a course or honing workplace techniques – let us guide you in those 'downtime' moments at work! All meetings last for 1 hour.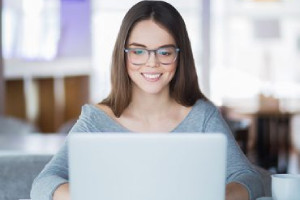 Self Directed Online Course
Our courses offer an interactive and flexible learning experience. Loaded with activities, assessments, and videos that you'll have access to 24/7 – so you can learn in your own time at a pace that suits you best!
Classroom Booking 1 Hr
Book in a 1hr session with one of our trainers
$110.00 AUD (per session)
Book Now