The Power of Interpersonal Skills
Understanding the Value of Interpersonal Skills
While technical abilities, like coding, cloud computing and artificial intelligence often steal the spotlight in todays world it's crucial not to underestimate the significance of skills. These softer skills play a role in our growth and overall performance.
According to the Future of Jobs Report published by the World Economic Forum, the sought after skills by employers in 2025 will include thinking, active learning, complex problem solving, critical thinking and creativity. Most of these skills heavily rely on collaboration and interpersonal interactions. Therefore individuals who have skills are better positioned to thrive in these areas ultimately helping them accomplish their career aspirations. In this article we will delve into what skills encompass and explore strategies for cultivating and leveraging them to foster continuous career development.
Defining Interpersonal Skills
Interpersonal Skills—also known as social skills, emotional intelligence or people smarts—provide us with the tools to communicate effectively and interact harmoniously with our co-workers. Skills hold importance as they facilitate clear communication and mutual understanding among individuals, within an organisation.
When team members face difficulties, in expressing themselves or understanding their colleagues viewpoints on a project, task or challenge it can hinder collaboration. This in turn can have an impact on an organisations productivity, profitability, creativity and innovation.
In particular having skills allows us to achieve the following;
Avoid Misunderstandings; By communicating ideas and instructions clearly we can minimise the chances of misunderstandings.
Gain Support; Proficient persuasive communication and understanding our audiences perspective make it easier for us to influence opinions and garner support.
Enhance Customer Support; Showing empathy towards customers and truly understanding their pain points allows us to effectively solve their problems.
Resolve Conflicts; Conflict is a part of any team but leaving conflicts unresolved can harm morale and productivity.
Having skills enables individuals to see different perspectives find common ground and effectively address serious disagreements.
Expert Insights;
"Interpersonal skills play a role in driving performance within teams. Individuals who can express themselves effectively are more likely to build relationships with their peers resulting in team success. Social psychology research shows that people tend to connect with people on a level; therefore traits such as empathy building rapport and collaboration are all valuable qualities that contribute to meaningful workplace relationships as well, as personal life."
"Developing Interpersonal Skills; Although the significance of skills cannot be denied they are often undervalued by employers when it comes to career growth. Training programs tend to focus on teaching skills, which can make it difficult for employees to improve their interpersonal abilities. However, with dedication and effort it is entirely possible to enhance these skills. Here are four useful tips on how to strengthen your skills and become an attractive candidate;
Sharpen Your Listening Skills; Effective listening involves not just hearing words. Also comprehending the underlying message and responding appropriately. To excel in this area concentrate on understanding what the speaker is saying than preparing your response prematurely.
Recognise Others Contributions; Avoid isolating yourself and solely focusing on your work especially if you don't hold a position. Cultivate the habit of acknowledging your co-workers efforts and congratulating them on their accomplishments. This fosters a sense of teamwork. Contributes to the development of interpersonal skills.
Expand Your Professional Network; To truly enhance your skills engage with individuals who may not be part of your circle of friends or colleagues. Building relationships with people, from backgrounds and perspectives challenges you to communicate effectively with a range of individuals.
Seeking feedback and engaging in self reflection are practices to improve your communication and interpersonal skills. It's important to seek input, from colleagues, supervisors or mentors to identify areas where you can grow. Demonstrating a willingness to learn and develop is a characteristic of people skills. Including these strategies into your interactions can significantly enhance your ability to connect with others contributing to your career advancement and overall success.

Recognising the Importance of People Skills
While having the job related skills and education is crucial for securing desired positions, promotions or recognition like "Employee of the Month " there's another set of skills that play a role in achieving success – often referred to as "people skills." These versatile abilities revolve around communication in environments and situations. Given that communication is vital, for productivity, companies and organisations highly value people skills as they greatly influence success.
Here are some examples of essential people skills;
 The ability to communicate effectively
 Working, in a team
 Collaborating with others
 Resolving conflicts peacefully
 Persuading and influencing others positively
 Being reliable and dependable
 Showing respect towards others
 Having tolerance for different perspectives
 Practicing diplomacy in interactions
 Demonstrating leadership qualities
 Building strong relationships with others
 Mediating conflicts when necessary
 Being self motivated to achieve goals
Despite their significance people skills often don't receive the attention they deserve. Many educational and job training programs tend to focus on skills leading to the misconception that academic excellence alone guarantees career success. In reality the opposite is true. Ignoring skills like people skills can hinder career growth. Surprisingly studies suggest that a staggering 75% of long term job success depends on people skills while 25% relies on knowledge. This emphasises the role of people skills in advancement and overall achievement.
What exactly defines strong people skills? Essentially it involves being a listener, communicating and forming meaningful connections with others. Both in personal and professional contexts. These abilities include not working to overcome challenges but also showing empathy towards others and striving together towards shared goals.
Tip; Strong people skills encompass listening, communication, collaborative problem solving, empathy and a shared commitment, to collective well being.
Having communication skills is crucial, for interactions, both verbal and written. It involves listening to understand the speakers message than just formulating an immediate response. Additionally selecting words carefully providing clarifications when needed and summarising discussions accurately are aspects of effective communication. These skills are particularly valuable in fields like publishing, advertising and the media.
Empathy is the ability to deeply understand another persons experiences and emotions allowing you to genuinely connect with them. It enables you to acknowledge their thoughts, feelings and encounters offering personalised attention and a sympathetic ear. This skill is especially valuable in professions related to healthcare, childcare and education.
Being effective in conflict resolution is important for mediating disputes, among customers or colleagues. It involves clarifying specific issues impartially listening to both perspectives and proposing solutions that lead to compromises. This ability contributes to maintaining workplace harmony addressing conflicts effectively while ensuring levels of customer satisfaction.
Having the skill of patience is highly beneficial, for individuals in supervisory positions. Patience is considered a people skill that can be applied across all professions. It involves staying composed explaining information as needed and managing frustration in situations. This attribute holds importance in roles that involve customer service, complaint management and human resources.
In workplaces tolerance and understanding are highly valued. Embracing backgrounds and perspectives is crucial for long term business success. Being tolerant means being able to recognise and accept differences even when personal agreement or endorsement may not be present. This skill is particularly valuable, in work environments where individuals come from religious and cultural backgrounds.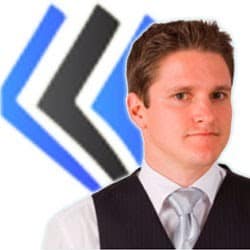 David Alssema is a Body Language Expert and Motivational Speaker. As a performer in the personal development industry in Australia he has introduced and created new ways to inspire, motivate and develop individuals.
David Alssema started his training career with companies such as Telstra and Optus Communications, and then developed Neuro-Linguistic Programming (NLP) within workplace training as principal of Paramount Training & Development.
As an author/media consultant on body language and professional development David has influenced workplaces across Australia. He contributes to Media such as The West Australian, ABC Radio, Australian Magazines and other Australia Media Sources.