Communication and Interpersonal Skills in the Digital Age
Cultivating Communication and interpersonal skills has become increasingly important in todays paced digital era. Whether you're collaborating with a team or working remotely it is crucial to develop these skills for success.
Here are some valuable insights and tips to help you navigate the challenges of communication, in the age.
1.  Etiquette for Virtual Communication –  In the world of video conferences and virtual meetings, understanding and practicing etiquette is crucial. From selecting a background to managing interruptions maintaining professionalism during interactions greatly influences your effectiveness as a communicator.
2. The Art of Email Communication – Emails continue to be a mode of communication. Learn how to craft concise and impactful emails that effectively convey your message. Explore techniques for managing your inbox using language and ensuring that your emails serve as tools for collaboration than sources of confusion.
3. Establishing a Professional Online Presence – As more interactions move online it is essential to curate a identity. Discover strategies for creating a LinkedIn profile participating in online discussions and utilizing social media platforms effectively to enhance your professional network.
4. When working with a team from cultures there are communication challenges–  It's important to understand the intricacies of cultural communication and develop strategies to promote understanding prevent misunderstandings and create a harmonious work environment. One crucial aspect in todays information saturated world is communication.
Knowing how to design appealing presentations, infographics and other visual aids will help you effectively convey your message and capture the attention of your audience.
To succeed in todays landscape it's essential to adapt your communication and interpersonal skills to the demands of the age.
Cultivating virtual communication etiquette, refining email correspondence establishing an presence navigating cross cultural interactions and utilizing the power of visual communication will position you as an exceptionally effective communicator, in any situation.

The Psychology Behind Effective Communication and Interpersonal Skills
Communication and interpersonal skills go beyond the surface level of exchanging information. They delve into the realm of psychology which can greatly enhance your ability to connect with others.
In this article we will explore insights, examples and practical tips based on the psychology of communication and building relationships.
1. The Importance of Active Listening; Effective communication begins with listening. By understanding the principles behind this skill you can build trust strengthen relationships and develop an understanding, between individuals.
We'll provide techniques that will help you become an empathetic listener in various contexts.
2. Nonverbal Communication; Did you know that the majority of our communication is nonverbal? Understanding these cues can offer insights into others thoughts and feelings. We'll delve into the psychology behind body language, facial expressions and gestures so that you can interpret and use communication to your advantage.
3. Emotional Intelligence in Communication; Emotional intelligence plays a role in navigating relationships. Learn how to recognize and regulate emotions in both yourself and others to create an productive communication environment. We'll explore real life case studies that highlight the impact of intelligence, on personal success.
4.Conflict Resolution Techniques; Conflicts are bound to happen but understanding the psychology behind resolving conflicts can transform challenges into opportunities, for growth. Explore approaches to conflict resolution grasp the dynamics at play during conflicts and learn effective strategies to foster constructive and positive resolutions.
5. The Impact of Cognitive Biases; Cognitive biases greatly influence how we perceive and interpret information. Gain an understanding of biases that affect communication and relationships between individuals. Learn how to identify and overcome these biases in order to promote communication and prevent misunderstandings.
In summary by delving into the psychology of communication and interpersonal skills you can elevate your interactions to a profound and meaningful level. From the importance of listening and interpreting cues, to developing emotional intelligence resolving conflicts and navigating cognitive biases these insights will empower you to communicate with greater depth and influence.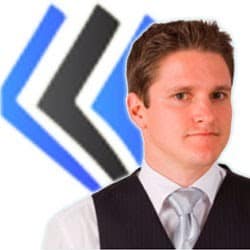 David Alssema is a Body Language Expert and Motivational Speaker. As a performer in the personal development industry in Australia he has introduced and created new ways to inspire, motivate and develop individuals.
David Alssema started his training career with companies such as Telstra and Optus Communications, and then developed Neuro-Linguistic Programming (NLP) within workplace training as principal of Paramount Training & Development.
As an author/media consultant on body language and professional development David has influenced workplaces across Australia. He contributes to Media such as The West Australian, ABC Radio, Australian Magazines and other Australia Media Sources.