Networking Training: Outside Of The Workplace
Outside the Workplace Networking
This session is available Australia Wide: Including Sydney, Melbourne, Brisbane, Adelaide, Perth, Canberra, Perth, Gold Coast, Geelong.
Networking is an important skill to have in business. It allows someone with skills in it to not only succeed more often in business ventures; it allows that person to create more opportunities for himself and other people. The practice of building and maintaining contacts gives one an invaluable resource when in the field of business. The goal of anyone practicing this is to build as extensive a network as possible while maintaining high quality relationships with everyone in it. This isn't just for a single businessperson; this is also for entire companies and their staff to practice. This training session is therefore set to help your team members network as capably as possible.
Socialisation is an absolutely critical skill to have to expand your interests, and your network. Talking to people is the simplest, but most effective way to have investments and resources to request that will help your company grow. These methods will train workers to set priority targets for socialisation, maintain their growing networks, and to be reciprocating to their contacts. This training course is essential to business expansion, public relations, and company interactions. This pairs well with sessions on socialisation,  leadership, and business communication. If you wish to know about our other training courses and services, please contact us. We're helping teams and companies become their very best selves, and your team could be next.
Outside the Workplace Networking Outline
At the beginning of our workshop we will create a welcoming environment for participants to get to know each other and understand what lies ahead. We highly value each persons learning journey so students are encouraged to identify their goals, for this experience in order to maximise their benefits.
Topics covered in this course
The Benefits of Networking Outside of Work
During this session we will delve into strategies for overcoming networking challenges, such as time constraints, uncertain conversations and the fear of rejection. We'll provide guidance on where to find networking opportunities that can enhance your career path.
This session will explore obstacles that often hinder networking; time constraints, communication mishaps and fear of rejection. Additionally we will discuss ways to ensure you know where to go for networking prospects!
Networking is a skill that everyone should develop in order to excel. In this session participants will have the opportunity to master this art by learning how to build relationships effectively organize contacts, for efficiency and maintain those connections through follow ups.
The Importance of Networking in this session you'll have the chance to grasp the importance of building a network outside your circle for advancing in your career and achieving success. Discover how forging valuable connections can propel you towards your goals!
During this session we will guide you on becoming a networking expert. You'll learn techniques to establish connections both in person and online. We'll cover strategies such as forming networking groups attending networking events utilising social media platforms to foster growth and creating referral networks that significantly influence success.
In this part of the session participants will uncover the potential of networking. We'll introduce tools that can be leveraged to maximise personal success.
Towards the end of our course students will benefit from a dialogue platform where they can exchange ideas and develop their personalised strategies, for achieving success.
Customised Training Session For Teams (Included No Charge)
Our company is dedicated to providing tailored training solutions with course customisation services. We have the capability and availability of altering any facet you require in a course, from objectives through to scheduling – giving our customers complete control over their learning experience! With this flexible model, we guarantee an unparalleled level of satisfaction when subscribing for one of our courses in Australia – so book now and get ready to enjoy your unique journey into knowledge today!
In-House Customised training benefits: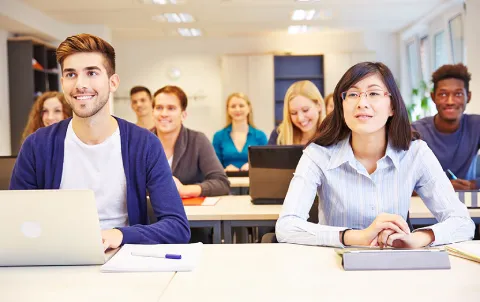 Creating Content (Contact us for Quotation)
Get the personal training course you need when you take advantage of our innovative new service. Our team is ready to craft exactly what your unique goals require – from start to finish, we'll make sure that it's tailored and customised just for you! Don't settle for standard courses which don't meet all your needs; instead book a custom-made solution with us today! With full ownership over the material, increase productivity or discover something entirely new in no time.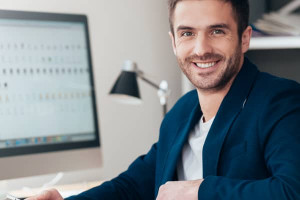 Instructor Led 1 on 1 Workshop
Take control of your learning with a custom course experience. Our expert trainers will guide you through the material tailored to fit any date and time slot that works for you – all online, using Zoom! Get ahead in no-time: just 4-6 hours away from mastering new skills.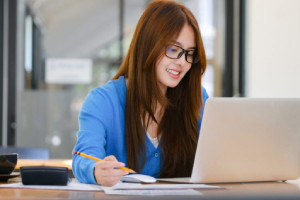 1 Hour Instructor Led Session
Our expert trainers can help you boost your skillset or pick up new ones with our 1-hour online Zoom sessions! Learn from the pros and build confidence in yourself without taking any time away from work. Get ready to take on tomorrow's challenges today – Book a session now!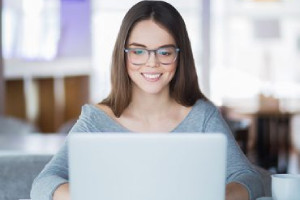 Self Directed Online Course
Get personalised learning with our pre-recorded courses. They come complete with multiple activities and assessments, as well as engaging video tutorials that can be completed at your own leisure – so you have the power to choose when and how often to learn!
Classroom Booking 1 Hr
Book in a 1hr session with one of our trainers
$110.00 AUD (per session)
Book Now