Critical Thinking Training
Critical Thinking Training
If you are interested in enhancing your critical thinking skills and is searching for a training course to improve on this field, then this Critical Thinking Training course is the right fit for you! Through this course, you will be able benefit from a program that was made to encourage team members and participants to make their own thinking style and learn the right methods of critical thinking.
In all professional fields,  critical thinking plays a significant role. Through this training course, participants will be able to examine, assess, elucidate and reconstruct their way of thinking.Our program consists of plenty of training tools which can help in motivating employees and develop their skill set. In case you have certain preferences or specifications, feel free to get in touch with our team so they can assist you.To cater to your needs, we can customise a work book for you coming from our own library. At the event they are not available; we can produce modules for you.
Outcomes for Critical Thinking:
Why Hire Our Professional Development Trainers?
We've been in the industry since 2007 and have done several sessions in different parts of Australia and have one of the biggest information databases available with case studies, data about problems in the work place and true to life samples that are utilised in our training program.The trainers we have are skilled, well-trained experts which help ensure that the participants will greatly benefit from the program and easily apply what they learnt on a day-to-day basis at work.
We can give you additional information regarding this training course or a free personalised outline. Get in touch with us and let us know in what way we can assist you. This can be customised to suit to your team and groups in Parramatta, Perth, Melbourne, Canberra, Darwin, Sydney, Brisbane, Adelaide, Gold Coast.
Critical Thinking Outline
Our workshop day will kick off with a chance for participants to get to know one another, followed by an overview of the in-depth program we have prepared. Participants can also take time during this first portion to identify and refine what they wish most gain from the experience.
Topics covered in this course
Understanding Critical Thinking
The first session of the course will introduce participants to the concept of critical thinking by examining its key components. They'll look into what makes a strong critically thinker, their signature skills and then explore practical ways to nurture them further. All those looking for that extra edge in communication are bound benefit from engaging with this vital skill-set!
Where Do Other Types of Thinking Fit In?
Participants will explore the concept of lateral thinking, or harnessing both analytical and creative strategies to craft effective solutions. Our session delves into left-brain/right-brain approaches as well as whole brain thinking for a comprehensive approach to problem solving.
Pitfalls to Reasoned Decision Making
During this session, we will uncover the various obstacles that can impede sound decision-making and investigate ways to effectively address them.
The Critical Thinking Process
Participants will explore the seven phase critical thinking model and gain an understanding of its essential standards. Through a stimulating case study, they'll have the opportunity to practice utilising this powerful tool in their own problem-solving.
A Critical Thinker's Skill Set
This session will equip participants with the necessary tools to develop their critical thinking capabilities and uncover meaningful insights. From question formulation, probing of assumptions, through to active listening – these skills are essential for unlocking hidden knowledge.
This session is designed to unlock the power of analysis through an exploration of logical explanation – equipping participants with a valuable skill for sound critical thinking.
In this session, we'll explore how to shift from mainly relying on assumptions when thinking critically. Through meaningful dialogue and exchange of ideas, participants will discover strategies for recognising and reducing the number of assumptions they use in their daily lives.
This session will delve into an often-overlooked path to creative solutions: common sense. Let's discover how this timeless tool can open up new possibilities and help us tap our inner wisdom more effectively.
Critical and Creative Thought Systems
Participants will explore a range of systems for stimulating imaginative and analytical thought, such as Edward De Bono's Thinking Hats and brainstorming techniques. These strategies can help unlock innovative ideas and foster more effective problem solving.
Participants are invited to a concluding session in which they will be preparing and delivering impactful, logical presentations as well as evaluating their peers' work with newfound skills. This is an opportunity for them to improve the art of critical thinking!
Upon course completion, participants will have the chance to pose their queries and draft a strategic plan for further development.
Customised Training Session For Teams (Included No Charge)
With a commitment to providing the best possible training courses in Australia, our company offers cutting-edge customisation services. We understand that no two clients will have exactly identical needs when it comes to online course content and delivery – so we offer an array of options for tailoring your experience, from modifying objectives or changing schedule times all the way up through fully bespoke written programs! Book into one of our existing offerings today – or be daring and discover what happens when you create something truly unique!
In-House Customised training benefits: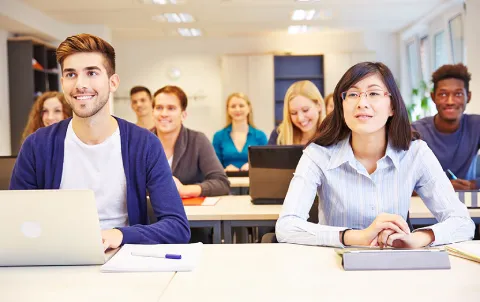 Creating Content (Contact us for Quotation)
Our goal is to ensure your team has access to valuable training material no matter what the topic. With our course creation service, you can request a custom-made training program covering any subject that's most relevant for you and your staff – all with one simple enquiry! Our professionals will create bespoke content from scratch which exclusively belongs to you. Expect nothing less than high quality output from us; we guarantee it every time!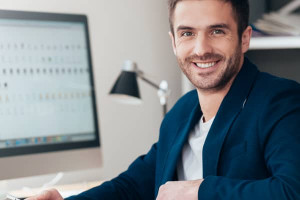 Instructor Led 1 on 1 Workshop
Our one-on-one expert trainers are ready to tailor an individualised course, just for you. No need to wait – choose your desired date and jump start with a 4-6 hour session conducted conveniently online through Zoom!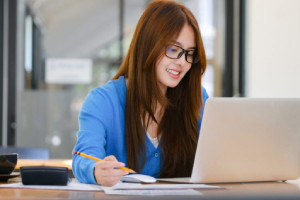 1 Hour Instructor Led Session
Get the tips and tricks you need to upskill in your desired area with one of our professional trainers. Choose from any module, course or workplace skill – all conveniently conducted via Zoom! Make a 1-hour investment into yourself today for improved results tomorrow.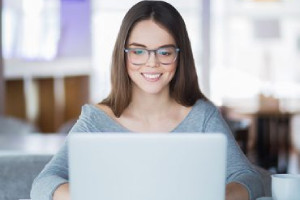 Self Directed Online Course
With our courses, you can learn at your own pace with an array of exercises and tutorials. Our prerecorded modules will help keep you motivated while providing assessments to ensure that the knowledge is absorbed efficiently!
Classroom Booking 1 Hr
Book in a 1hr session with one of our trainers
$110.00 AUD (per session)
Book Now