Understanding the Importance of Interpersonal Skills
This skills also known as people. Soft skills are incredibly important, in our daily lives both personally and professionally. These skills cover a range of abilities that allow individuals to interact effectively with others fostering relationships and communication. While technical expertise is undoubtedly valuable in fields the ability to navigate situations and collaborate harmoniously is equally crucial.
At their core interpersonal skills involve the ability to communicate clearly and empathetically. This includes both nonverbal communication, active listening and effectively expressing thoughts and ideas. In addition to communication, interpersonal skills encompass intelligence. Recognizing and managing ones emotions while understanding and appropriately responding to the emotions of others.
To be successful in skills requires an awareness of social dynamics. This means being attuned to differences understanding cues and adapting communication styles for different audiences. Flexibility and adaptability play a role when navigating the complexities of interaction.
In the workplace, individuals with skills thrive in team settings. They can collaborate seamlessly resolve conflicts constructively and contribute to an inclusive work environment. Employers increasingly recognize the value of skills in fostering an productive workforce.
Developing skills is a journey that requires self awareness and continuous learning. There are resources such, as workshops, training programs and self help books that can help improve these skills. Moreover real life experiences like volunteering and community involvement offer opportunities to practice and enhance abilities.
In terms interpersonal skills form the foundation of communication and collaboration. As our world becomes more interconnected having the ability to navigate situations with finesse becomes an asset in personal relationships, professional pursuits and, beyond.

Unveiling the Power of Interpersonal Skills in the Workplace; The Art of Creating Harmony
In the world of interactions interpersonal skills play a role in shaping the dynamics of the workplace.
This article takes you on a journey into understanding how effective communication, teamwork, leadership and adaptability come together to create an productive work environment.
Communication goes beyond being a tool for transmitting information in the workplace; it forms the essence of professional collaboration. Explores the intricacies of communication highlighting its pivotal role in fostering a collaborative and efficient organizational culture.
When viewed through the lens of skills teamwork becomes the lifeblood of organizations. This sheds light on how collaboration, diverse perspectives and effective communication among team members contribute to achieving shared goals and surpassing competitors.
Leadership is often seen as a role. It truly reflects strong interpersonal skills. It delves into defining qualities that make leadership effective by emphasizing building relationships, inspiring teams and navigating complexities within the landscape.
In business environments adaptability is an element of interpersonal skills at work. It emphasizes how professionals who master adaptability contribute to innovation problem solving and overall success, within their organizations.
Effective negotiation skills play a role, in workplace dynamics extending beyond the boardroom. This delves into how these skills contribute to fostering a work culture resolving conflicts and promoting collaboration among colleagues.
In summary this article sheds light on the interconnectedness of skills in the workplace. It highlights the importance of communication, teamwork, leadership, adaptability and negotiation, in cultivating an harmonious professional environment.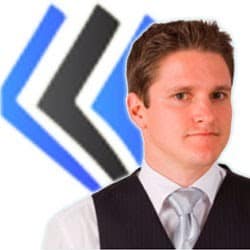 David Alssema is a Body Language Expert and Motivational Speaker. As a performer in the personal development industry in Australia he has introduced and created new ways to inspire, motivate and develop individuals.
David Alssema started his training career with companies such as Telstra and Optus Communications, and then developed Neuro-Linguistic Programming (NLP) within workplace training as principal of Paramount Training & Development.
As an author/media consultant on body language and professional development David has influenced workplaces across Australia. He contributes to Media such as The West Australian, ABC Radio, Australian Magazines and other Australia Media Sources.