Emotional Intelligence EQ Training
Emotional Intelligence (EQ) Training
Available Inhouse Australia Wide including Sydney, Melbourne, Brisbane, Adelaide, Perth, Canberra, Parramatta, Geelong and the Gold Coast. Check the tab for public courses or workshops.
Emotions are the source of immense energy for humans, transcending physical boundaries and giving us a unique edge over other creatures. They drive our interactions with both tangible objects and intangible concepts, allowing us to explore depths that would otherwise remain hidden in our minds. By harnessing this power within ourselves we can influence every aspect of life – from simple everyday operations to complex intellectual processes.
Technology has granted us a great power to better understand and manage our emotions, however the misuse of this tool can bring more harm than good. It is essential that we practice mindfulness when dealing with feelings in all aspects of life – from social encounters to professional relations. If not managed carefully on an interpersonal level, looming resentment could result; if unaddressed at work it may incur losses for both parties involved due to delays caused by emotional outbursts; lastly unchecked stress within peers or co-workers might lead not only to clashes within organisations but also put individuals' mental health in jeopardy.
Paramount Training and Development offers a cutting-edge way to tackle the emotional issues that companies may face – through their Emotional Intelligence or 'EQ' Training program. This course encourages employees to become more emotionally aware, thus helping organisations address concerns related to feelings in an effective manner. With this training, individuals can learn how best respond with empathy when it comes down workplace dynamics – creating mutual understanding and furthering team spirit along the way!
As emotions become more and more scientifically explored, it's no wonder that demand is growing for individuals who fully grasp the power of emotion. These special few must be able to use positive feelings as a fuel for boosting performance in workers' productivity while also managing any potential negative effects. Paramount Training and Development strives to empower people with the tools they need to navigate relationships of all kinds. Our Emotional Intelligence (EQ) training equips individuals with effective communication skills, as well as an intuitive understanding of emotions – both their own, and those around them. We offer our expertise in this ever-growing field so that no one is left behind when it comes meeting life's challenges head on.
Emotional Intelligence Outline
As we get acquainted with one another lets explore the potential of what we can learn and achieve during this workshop. We'll dedicate some time for each participant to share their goals so please come prepared, with your objectives in mind!
Topics covered in this course
The Rich History of Emotional Intelligence
The journey towards intelligence has been shaped by numerous remarkable individuals and achievements throughout the years. From Abraham Maslows Hierarchy of Needs, which introduced the notion that understanding our emotions can lead to self actualisation to Daniel Golemans Emotional Intelligence Theory – this session will delve into key milestones that have advanced the development of EI globally.
Defining Emotional Intelligence
During this session we will delve into existing definitions to gain an understanding of emotional intelligence. Furthermore we will take it a step further by creating our comprehension. Together let us unravel the secrets of EI!
In this phase you will acquire the skills to become a master – comprehending what different emotions signify and assessing your own reactions for effective communication. Discover the strategies behind managing moods expressing yourself accurately with empathy and developing a connection with those, around you!
In this session we'll delve into the ways you can develop a outlook, on life and the benefits of seeing things in a positive light. We'll explore what distinguishes optimism from pessimism so you can begin including it into your routine.
Understanding and validating others emotions
During this session we'll explore how to deepen your understanding of others by examining two approaches to recognising cues. You'll learn ways to connect with those around you and gain insight into their feelings.
Exploring the complexity of emotions
Delve into the intricacies of emotions as we discuss the seven core emotions that shape our experiences and reactions. Discover how each emotion influences aspects of your life in this thought provoking session.
Embark on a journey of self exploration and discovery as we delve into your core principles, values, significant strengths, untapped talents, as well, as potential obstacles or relationships that may impact you.
As we conclude this course each participant will have an opportunity to ask questions and create a plan to apply what they have learned.
Customised Training Session For Teams (Included No Charge)
At Paramount, we provide a one-of-a-kind service to ensure you have the perfect course for your team. Our customisation process begins with selecting from our library of successful training programs and making any alterations or adjustments necessary – all at no cost! Get creative: change up its appearance and ask engaging questions that will help create interaction among participants. Plus, explore samples of previous work so you can trust in quality results every time. Discover how carefully crafted courses become powerful learning experiences – contact us today to get started on yours!
In-House Customised training benefits: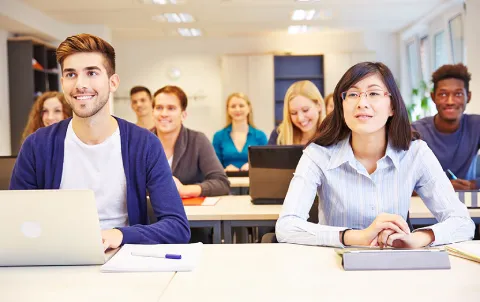 Creating Content (Contact us for Quotation)
Discover how our team of writers and designers can work together to build the perfect training session for your organisation. Let us help bridge any gaps in your library's collection by crafting original content just for you! With every purchase, take advantage of our custom styling with personalised branding options – make it yours today! Get all the information you need on Workbook Creation simply by speaking with one of experienced facilitators.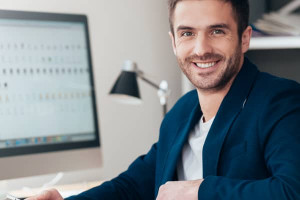 Instructor Led 1 on 1 Workshop
Now is your chance to take the next step and invest in yourself! Select from our variety of expert-led courses, pick a date that suits you best – no need for waiting lists here – then join us online with Zoom. Whether it's 4 or 6 hours, make sure to put aside some time so you can grow further and succeed on your own terms.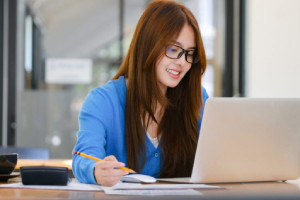 1 Hour Instructor Led Session
Get ahead in the workplace and upskill yourself with a one-hour Zoom session from our highly experienced training professionals! Learn anything you need to know or gain skills that will help your career – book now for an educational experience like no other.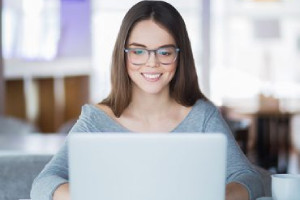 Self Directed Online Course
Take control of your learning journey and experience an educational adventure at your own speed with our prerecorded courses! Loaded with fun activities, challenging assessments, and captivating videos to help you absorb the knowledge.
Classroom Booking 1 Hr
Book in a 1hr session with one of our trainers
$110.00 AUD (per session)
Book Now