Australia Wide Including Sydney, Brisbane, Adelaide, Perth, Canberra, Melbourne, Geelong, Gold Coast, Parramatta.
Effective communication through speech plays an important role in human interaction, from day-to-day conversations between peers to powerful speaking events where one person or a small group captivates crowds of hundreds and even thousands. Its usage is highly valued and respected by societies around the world, making those proficient with it ideal resources for businesses as they are well equipped with both information dissemination skills and motivational tactics that can benefit any organisation.
Successful public speaking is an art. It requires a delicate balance of composure, clarity and engaging delivery to deliver your thoughts in the appropriate context – whether that be addressing large audiences or leading small group discussions. With practice comes comfortability when expressing ideas articulately while maintaining neutrality throughout it all.
Paramount Training and Development understands that speaking to larger groups than two or three can be challenging, but like any skill it is something which can be developed. Our Speaking Skills Program offers those wishing to improve their speech communication an accessible platform on which they may do so. Don't let the fear of public speaking stand in your way – take control today!
Paramount Training and Development has crafted a comprehensive Speaking Skills Course that equips learners with the means to effectively engage their audiences. The course covers topics ranging from proper body language, mastering context in varying environments and understanding how best to sway listeners towards one's favor. With these valuable skillset imparted through this training program, participants will have improved their speaking proficiency prior to exiting its doors!
Speaking Skills Training Outline
To start off the workshop we will encourage our students to acquaint themselves with each other and share their learning objectives. This provides an opportunity for collaboration and personal growth.
Topics covered in this course
The Fundamental Principles of Speaking
During this session participants will gain guidance on developing a solid foundation for their speaking engagements. participant will also learn the elements for successful communication.
This session focused on refining the art of speaking! Our skilled instructors will lead participants through styles and strategies that promote engaging communication.
This immersive session invites participants to explore the subtleties between informal language. Understanding the importance of communication is vital to achieve success. We will provide approaches to apply these skills confidently in interactions.
The Role of Body Language in Communication
In this session attendees will discover techniques to captivate clients interest and secure bookings. Additionally we will present strategies, for adapting in unexpected situations that may disrupt or postpone appointments.
Understanding Non Verbal Communication Skills
Through this part of the session, participants will acquire the skills to interpret non verbal cues effectively. By practicing and learning the techniques we teach every participant will gain the ability to confidently identify cues and understand their significance by the conclusion of this course.
Upon completion of this course participants will have a comprehension of the topic and a practical roadmap, for applying their knowledge. In our session students will have the opportunity to engage in discussions and seek clarifications, on any queries they may have. Subsequently they will be encouraged to develop plans tailored specifically to achieve their goals. 
Customised Training Session For Teams (Included No Charge)
At Paramount, we understand the importance of bespoke training material. That's why you have complete control over every element; from workbook design to certificate color and activity types, with no additional cost! Tailor your team's course content for maximum impact – take advantage of our free customisation service today.
In-House Customised training benefits: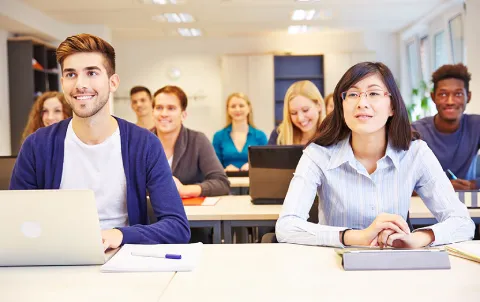 Creating Content (Contact us for Quotation)
Create something all your own and put the finishing touches on it with a custom-made training manual. You'll be in complete control, selecting such features as logos, fonts and colors that bring out its uniqueness! Make sure to include helpful additions like case studies, statistical data or research pieces for an extra touch of credibility. We can make this happen – we handle everything from content writing to producing what you have envisioned according to your exact specifications. Contact us today so our experts can get started crafting a one-of-a-kind learning experience just for you!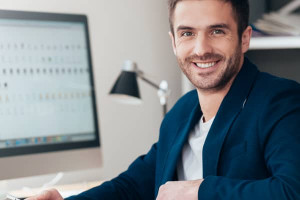 Instructor Led 1 on 1 Workshop
Take your knowledge to the next level with one of our professional trainers – zero waiting time required! Our courses are conducted online via Zoom and tailored specifically around a date that works for you. Get ready to be equipped within 4-6 hours of expert coaching.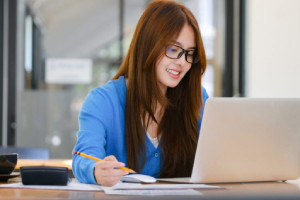 1 Hour Instructor Led Session
Unlock hidden potential and get personalised advice from one of our experienced trainers. Our convenient Zoom sessions can help you deepen your understanding in any module, course or workplace skill – perfect for when times are slow at work! Invest an hour to invest in yourself today.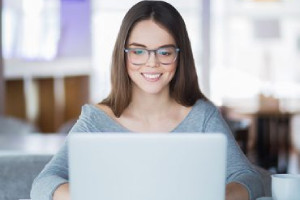 Self Directed Online Course
Looking for the flexibility to complete courses on your own time? We have a variety of prerecorded options with various activities, assessments and learning videos. Find the perfect fit that lets you learn at your own pace!
Classroom Booking 1 Hr
Book in a 1hr session with one of our trainers
$110.00 AUD (per session)
Book Now