Employee Engagement Training
Employee Engagement Training
Enhance the quality of your business and make sure it stands out from competitors by fostering a culture of employee engagement. This training course provides strategies to evaluate, develop, and invest in engaged employees so that their passion for work translates into great results. With experienced staff taking pride in each product they deliver, you can be assured that success is not far away!
With recruiting and retention becoming more challenging for businesses, there is no better time to focus on fostering engagement among employees. Elevated levels of employee engagement can have a significant impact on your company's productivity, turnover rate, and absenteeism – benefits that are too important to pass up!
Engaged employees are the key to a successful business; their happiness encourages productivity which, in turn, drives progress and excellence. Developing an understanding of how your work can be engaging is essential for optimal performance.
How can you increase employee engagement?
Companies wanting to boost employee engagement are presented with numerous elements that must be taken into consideration. From greater career prospects and financial clarity, to more freedom for employees and a clearer understanding of organisational objectives – conscious effort is required in order to succeed.
To ignite fresh enthusiasm and engagement within the workplace, equip your leaders with the necessary tools to successfully introduce an encouraging atmosphere. With proper guidance and processes in place, they can craft a workplace that evokes more energy, enjoyment, and collaboration among team members.
With this training, your team can take their business to the next level! Building employees with a growth mind-set and focus on achievable goals will help them develop into confident professionals. This powerful course also facilitates teamwork initiatives that nurture enthusiasm for success as well as inspiring loyalty within the organisation — all of which are vital components in sparking further development and expansion.
Available in Brisbane Sydney Adelaide Perth Canberra Melbourne Parramatta Geelong Gold Coast and many more. Australia Wide.
Employee Engagement Outline
As part of our day together, we'll start off with a chance to get acquainted and go over the details of what's in store for this workshop. Students will also have an occasion to spell out their personal learning goals – making sure they walk away from here having met them!
Topics covered in this course
Learn to master your attention in this inspiring and informative session. Delve into the different types of awareness and gain new insight on how it influences our everyday lives!
Strategies for Goal Setting
Preparing to reach your goals is far more than just deciding what they are. Join this session as we explore the actionable strategies and considerations necessary for success!
During this enlightening session, attendees will explore the various forms of meditation and gain a deeper understanding into their purposes. Dive to new depths in discovering how these practices can benefit your life!
Participants will explore the techniques necessary to develop their focus and concentration through learning various methods, approaches and strategies.
Discover how to unlock the power of zone models. With this session, participants will gain a deeper understanding of what these powerful tools represent and how they can harness their capabilities for success!
This session will guide participants to understand the essentials of setting SMART goals, enabling them to construct achievable and meaningful objectives.
Feeling overwhelmed is a common yet detrimental feeling. In this session, we will explore effective strategies to help manage overwhelming feelings and learn how two simple rules – the one-minute rule and five minute rule – can be used to restore order in chaotic times.
Are you struggling to beat procrastination? Come and join this session where we will explore the underlying causes behind why it takes such a toll on our productivity, as well as strategies for battling against its effects.
Let's explore how to make the most of our day and optimise productivity by following a few simple guidelines in this session!
After completing this course, participants will have the chance to explore their newfound knowledge through an engaging Q&A session. Then they can put together a personal action plan and make strides towards tangible goals.
Customised Training Session For Teams (Included No Charge)
Our Education program is tailored to meet your needs, with full customisation capabilities. We prioritise collaboration and personal input during the customisation process – enabling you to modify aspects like Colour Schemes, Certificate Styles, Tone of Text & Key Activities at no additional costs! Partnering together allows us to optimally support growth that aligns with your vision for success.
In-House Customised training benefits: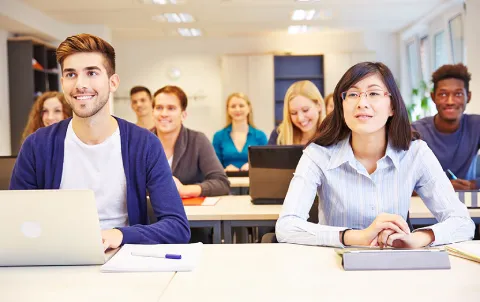 Creating Content (Contact us for Quotation)
With our custom training courseware services, you can easily modify and create new content to help maximise your team's learning experience. Our offerings include additions such as branded color/logos, relevant statistics & case studies, research materials in additional languages for international teams – all tailored towards helping reach the desired goals of each unique customer! Reach out today to get started on crafting a powerful course that's uniquely yours.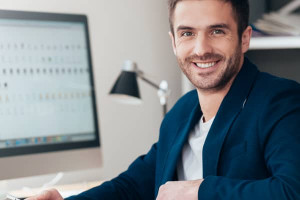 Instructor Led 1 on 1 Workshop
Stop waiting, start learning! Our expert trainers are here to help you reach your goals. Just select the course that's right for you and set up a session at your convenience – online training is available on Zoom any day of the week with flexible hours. Get started today and make strides towards success!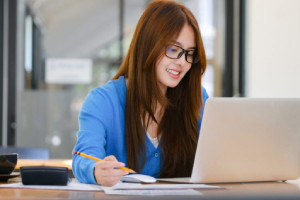 1 Hour Instructor Led Session
Polishing up on your career skills? Our expert trainers can help! Uncover the knowledge and confidence you need to succeed in any field with our personalised 1-hour training sessions. Connect conveniently through Zoom then explore modules, courses or workplace skill sets – all tailored perfectly for you.
Classroom Booking 1 Hr
Book in a 1hr session with one of our trainers
$110.00 AUD (per session)
Book Now