Social Marketing Training
Social Marketing Training
Available Australia Wide: Sydney, Brisbane, Adelaide, Perth, Canberra, Melbourne, Parramatta, Geelong, Gold Coast.
For over 10 years, social media has been revolutionising the way we interact with each other and our relationship to the world at large. Its unprecedented reach allows us to easily make connections between once distant entities and empowers anyone who knows how to use it effectively—such as marketing their product or service. If you want your business venture to have an impact on a global scale, utilising this powerful tool is essential in making that happen.
With its vast potential and reach, the internet has transformed from a simply tool to one requiring professional expertise. However, you'd be remiss if you passed up on such incredible opportunities for your business: unlimited access and audience base, lightning-fast networking capabilities around the globe–even with markets that previously were out of grasp–and never before seen collaboration possibilities.
Paramount Training and Development understands the importance of combining media expertise with internet savvy in order to effectively manage social marketing campaigns. To ensure businesses stay ahead of their competitors, our specialised Social Marketing training session equips participants with both the knowledge and skills necessary for successful online engagement as well as how best to build relationships between customers and followers.
Paramount Training and Development's Social Marketing Training program has become increasingly important in the era of digital business. It recognises that today, businesses need skilled professionals to handle social media interactions with their customers as well as create content for global audiences on limited budgets. This training covers all aspects of managing this new digital frontier – from creating engaging updates through various platforms to disseminating them efficiently around the world. Thinking of taking your business' social marketing to the next level? Our training program can get you there! With tailored solutions designed to meet even the most complex needs, we have what it takes for success. Get in touch with us today and unlock new heights of achievement through our Social Marketing Training services.
Social Marketing Training Outline
We kick off the session with introductions and a discussion of what's in store. It's also an opportunity for participants to set their own learning objectives – helping them make the most out of this workshop experience!
Topics covered in this course
To explore the world of Facebook, participants will uncover a variety of perspectives on this popular platform. They'll unearth likes and dislikes from experts in the field as well as identify key pros and cons related to its use. Articles and links included during this journey provide an even deeper understanding into this influential online network.
During this session, attendees will explore the potential of YouTube as a communication platform. They'll discover how to use channels effectively and develop compelling content that resonates with their audiences – all while understanding both the benefits and drawbacks it presents for businesses.
At this interactive session, explore the full potential of Twitter by learning how to recognise its benefits and drawbacks. Develop your unique voice through careful use of tags and links – essential components for elevating digital content!
Participants will gain an understanding of the advantages and disadvantages of utilising LinkedIn, be versed on how to maximise their profile presence through search optimization strategies , as well as explore ways in which groups and links can expand one's network.
In this session, we'll explore the advantages and disadvantages of using Google+, as well as how to optimize organic search links for maximum impact.
In this session, join us to explore the world of Pinterest! We'll uncover strategies and tips on leveraging pins and boards, discover how to maximise engagement with your posts, weigh out the pros vs. cons behind using it as a platform for discussion – all while getting an understanding of what makes Pinterest so special.
Participants will gain a comprehensive understanding of Tumblr, including the potential benefits and challenges associated with using the platform. They'll learn best practices for crafting eye-catching posts and discover creative ways to incorporate links into their content strategy.
Join us in this exciting session to explore the world of Flickr and uncover how you can gain maximum benefit from its unique sharing capabilities. Along with learning tips on making your experience easier, we will also discuss what potential drawbacks exist when using it – so don't miss out!
Participants will gain an understanding of the advantages and disadvantages uncovered by using Snapchat, as well as learning how to identify its target demographic.
Through this session, attendees will gain a comprehensive understanding of the advantages and drawbacks accompanying Instagram usage as well as the vital role that hashtags play.
At the conclusion of our session, attendees will have an opportunity to gain clarity on any queries they may still have and construct a plan for taking their understanding into practice.
Customised Training Session For Teams (Included No Charge)
At Paramount, we strive to provide maximum flexibility and accuracy in our training solutions. To that end, we offer comprehensive customisation options – change the colors of certificates or workbooks; tweak delivery styles; select activities according to your preferences…and it's all on us! Unlock even more potential by exploring our vast library of courses — pick what works best for you and let us handle the rest. Make sure your team gets tailored training delivered with precision – contact Paramount today!
In-House Customised training benefits: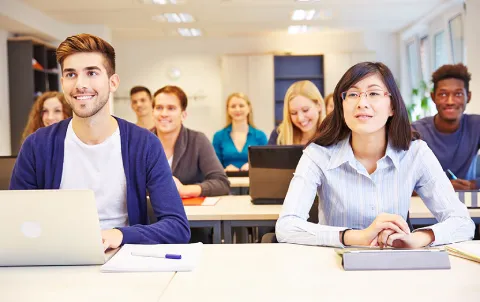 Creating Content (Contact us for Quotation)
Allow us to use our expertise in content creation and craft precisely tailored training materials for you. Tell us how explicit your instructions should be, from the venue where trainers will mentor students to minute details like adding a logo or statistical analysis; we deliver it all with absolute precision! Our services also extend beyond this – opt for bilingual sessions if needed, so that everyone feels included regardless of language barriers. We keep up-to-date with developments in tools used by leading professionals across industries & ensure that your desired outcomes are achieved each time – leaving no stone unturned when it comes to customised execution based on designated specifications from clients like you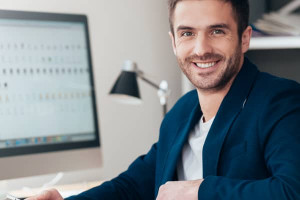 Instructor Led 1 on 1 Workshop
Ready to become an expert in your chosen field? Our convenient course allows you to maximise the time spent with one of our knowledgeable trainers from the comfort and safety of your own home. Just choose when you'd like for us to host a 4-6 hour, personalised Zoom session – no need to wait!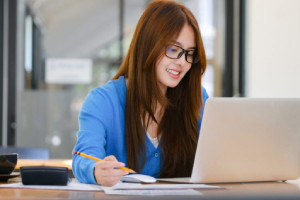 1 Hour Instructor Led Session
Take the chance to broaden your horizons with one of our expert trainers! They're here and ready to help you find new, dynamic ways to expand any module, course or workplace skill – perfect for upskilling during downtime. Book an hour-long online training session today via Zoom; let's get learning!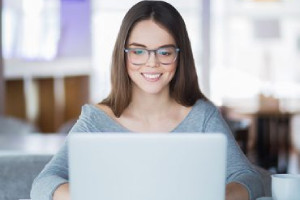 Self Directed Online Course
This course offers a flexible and self-paced learning experience with stimulating activities, formative assessments and engaging videos. Take the time to develop your skillset – at whatever speed suits you best!
Classroom Booking 1 Hr
Book in a 1hr session with one of our trainers
$110.00 AUD (per session)
Book Now