Presentation Skills Training
Advanced Presentation Skills Training
Presentation facilitation is an incredibly useful and valuable ability to have in a professional skillset. It requires poise, confidence, and proficiency on the part of the speaker as they balance between teacher, public speaker, and demonstrator all while keeping their audience captivated. This multitasking effort can be daunting when done properly; however it remains one of many essential tools for success in today's business world.
Successful presentations require both the finesse of consistency and vibrancy of dynamism to capture an audience's attention. Presenters must remain consistent with their material, delivery, and engagement strategies for a successful experience; however, dynamic elements like tailored content suitable for different audiences or creative utilisation of limited resources are paramount in captivating even more sophisticated viewers. Advanced presenters face additional challenges as elevated expectations call for higher levels of insightfulness and impact on their target group.
Corporations are continuously seeking ways to boost their employees' professional presentation skills. To meet the need, experienced trainers can now provide a suite of services – from webinars and workshops to seminars – that build individuals' capacity in public speaking. For instance, Advanced Presentation Skills Training programs focus on developing essential techniques for delivering effective presentations with maximum impact – enabling audiences become more involved and informed about key business activities.
Paramount Training and Development provides an innovative course to help facilitate the growth of presenters. This program seeks to challenge current assumptions, expectations and behaviours so that presenters may learn how best adapt their presentations for different audiences. Through classroom education as well as practice sessions, attendees can make strides toward perfecting their Presentation Skills with confidence!
Advanced Presentation Skills Outline
This session will start by introducing ourselves and discussing the workshop details. During this part students can share their personal learning goals to ensure they make the most of their experience.
Topics covered in this course
Enhancing Presentation Skills
Participants will explore methods to meet clients requests while staying within imposed limitations. Participants will discover solutions and approaches that add value to both parties enabling them to handle each task at hand.
Delivering Impactful Presentations
Advanced presenters are held to a standard. This session participants will explore necessary tools to unleash their full presentation potential. Lets all take advantage of these resources!
Improving Efficiency in Presentation Creation
This session provides presenters with lessons, on how to maximise their ability and productivity when creating inspiring presentations.
Reviewing and Enhancing Presentation Techniques
Participants will have opportunities to refresh and refine their understanding of fundamentals including improving posture awareness and language skills. Abundant practice opportunities await as they meticulously review learnings.
Mastering and Steering Clear of Obstacles
Achieving perfection may be an objective. With advance preparation and understanding you can feel assured in any presentation. This training program will help participants, with strategies to safeguard their message from being derailed by mistakes. It covers techniques, for rectifying missteps during presentations. Avoiding body language that may lead to misunderstandings.
At the conclusion of this course participants will have the chance to seek clarifications ask questions and complete a plan.
Customised Training Session For Teams (Included No Charge)
At this organisation, we understand the importance of small details in achieving positive outcomes. We strive to craft custom training courses that best meet your individual needs and objectives – ready to modify anything from entire course outlines down to specific words or points you desire changed. Speak up anytime with what would make our service more aligned to fit exactly how you envision it!
Our Advanced Presentation Skills Training courses offer the perfect opportunity to learn and improve your presentation abilities right from home. With a mixture of video, text-based tutorials and interactive elements, you can be confident that our program is comprehensive enough to help develop or refresh those important skills – no matter where in the world you have access to an internet connection!
In-House Customised training benefits: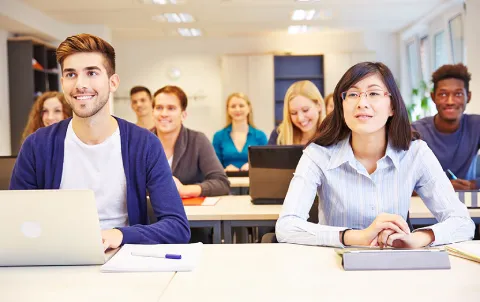 Creating Content (Contact us for Quotation)
Investing in the development of your employees is essential for success. At our company, we understand this idea and are here to help you nurture employee growth through customised courses tailored to each individual or organisation's needs – allowing them to reach their maximum potential. From ongoing training initiatives to specific outlines requested by clients — everything can be found within our expansive library. Contact us today if there's something that isn't listed!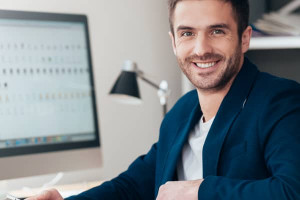 Instructor Led 1 on 1 Workshop
Find your perfect course and get personalised guidance from one of our experienced trainers to tackle the skills you want. With flexible scheduling, no waiting around for a suitable date – start learning right away in an online classroom environment with Zoom that takes only 4-6 hours!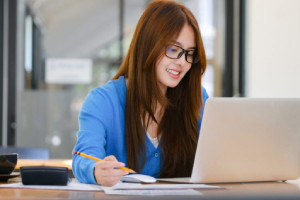 1 Hour Instructor Led Session
Unlock new opportunities to advance in your career. Learn the skills you need with our expert trainers, tailored for any module or course of study – all available online via Zoom! Invest an hour of your time and gain invaluable workplace knowledge that could pay off for years to come.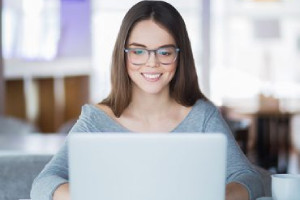 Self Directed Online Course
These customised courses provide an interactive learning experience with various activities, assessments and videos. They can be completed flexibly at your own time for maximum ease and convenience!
Classroom Booking 1 Hr
Book in a 1hr session with one of our trainers
$110.00 AUD (per session)
Book Now