Presentation Skills Training
Advanced Presentation Skills Training
A persons ability to speak to large crowds, maintain their attention, and convey a message is a well used skill in their skillset. Effectively conducting speaking activities and in this case facilitating presentations in general is extremely valuable and highly useful for most companies.  It's a balance between teacher, public speaker, and demonstrator; all of which are already difficult on their own, but increasingly stressful on a speaker when all three are demanded at once. Not to mention how much this effort is required to balance all of these while maintaining their intended audience's attention.
The keywords to effective presentation are consistency and dynamism. Presenters must be consistent with themselves and how they handle their audiences, as well as the material they present, and how they present it. Dynamism comes into play when one considers the kind of audience that the presenter is working with, the environment they're made to present in, and the scarce resources that they are usually limited to. Advanced presenters are under even greater scrutiny, as their presentations must meet all these criteria at a higher level or greater scope and detail, are demanded to be more insightful and impactful.
With the increasing demand for corporate presentations, professional trainers are offering a range of services to make your public speaking event successful. From webinars to workshops and seminars, the professionals offer a wide variety of services to help you become an excellent presenter. Whether it is required for a small or large organisation, the majority of organisations are looking for ways in which they can improve the level of service that their employees offer. The Advanced Presentation Skills Training program can provide the tools and guidance you require to deliver an outstanding presentation, allowing your audience to become more engaged and informed about your organisation and its activities.
To help meet demands and to facilitate the growth of willing and able presenters, Paramount Training and Development developed this specific course with the goal of allowing more presenters to develop and expand their abilities so that one they may put their Presentation Skills to good use.  The aim of this innovative program is to challenge the presenter's assumptions, expectations and behaviours so that they can learn how to adapt their presentations to suit a variety of audiences. We both educate and allow participants to practice the new skills within the classroom.
Advanced Presentation Skills Outline
We will spend the first part of the session getting to know participants and discussing what will take place during the workshop. Students will also have an opportunity to identify their personal learning objectives.
Topics covered in this course
Develop Expanded Presentations
First, participants will be given techniques on how to effectively cater to these demands for more material or greater complexity while also remaining within the restrictions that have been heavily imposed on the presenter by their clientele.
More Effective, Impactful Presentations
As advanced presenters, clients expect them to be far more effective at giving their presentations. Such material and assistance will be made available to participants in this session and is hoped will be fully utilized by them.
Efficiency In The Presentation Creation Progress
In this session, participants are taught vital lessons to help improve the presenter's ability to create these with increased efficiency.
Review And Refine Presentation Techniques
Here, participants will be allowed to go back to basics and relearn and review previously learned material, and be given ample opportunities to review and polish their techniques from posture, language, and use of both therein.
Manage And Avoid Pitfalls
Nothing is perfect. Contingencies can be made, workarounds can be constructed, and a lecturer can prepare for any instance where one component or another of their presentation can end up failing, and to reinforce that participants undertaking this training will be taught how to avoid and mitigate these errors and mistakes, ranging from errors in their presentation to common acts and gestures that can be misinterpreted.
At the end of the course, students will have an opportunity to ask questions and fill out an action plan.
Customised Training Session For Teams (Included No Charge)
We believe in the effect of small details on the outcome of any work. Hence, we are prepared to modify any details, big or small, on our training courses to better serve you and your employee's needs. Your wish is our command, especially when it comes to your custom training courses. Say the word, and our editors will gladly change up anything you wish changed in the training outline. It could be points. It could be wording, or even objectives. Just name it, and we will change it just for you.
Advanced Presentation Skills Training courses are delivered both offline and online so that everyone who wishes to learn how to present can do so from their own home. Offline courses include video-based classes and text-based tutorials that will help a presenter understand how the skills need to be learnt and practiced. Online courses give the same information in the form of interactive tutorials, which can be accessed from any computer.
In-House Customised training benefits: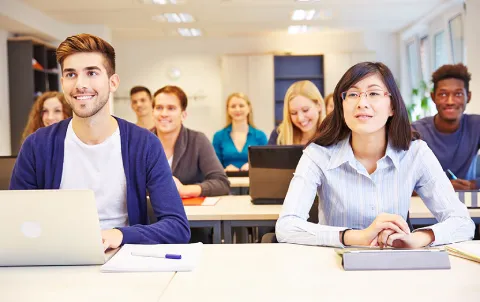 Creating Content (Contact us for Quotation)
Every company needs to have a time and a resource to develop the skills of their employees. It fosters loyalty, and growth in a company, and that makes better results. Better workers, better products, right? We believe that, and we build courses for your needs, so you can have those better workers. We build them on request, so please let us know if you have any particular training outlines that you need, in case it is not already in our extensive library.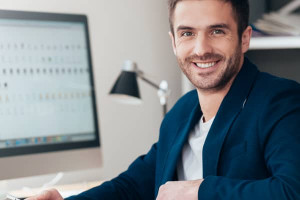 Instructor Led 1 on 1 Workshop
Choose your course and book in with one of our expert trainers. 4-6 hrs on a date specific to you. No need to wait for a date. Conducted online with Zoom. Duration 4-6hrs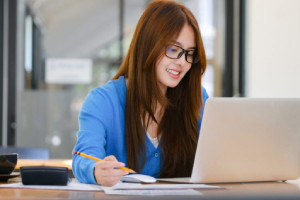 1 Hour Instructor Led Session
Meet with one of our expert trainers and discuss any module, course or workplace skill. Great to upskill and for downtime at work. Conducted online with Zoom. Duration 1 hr.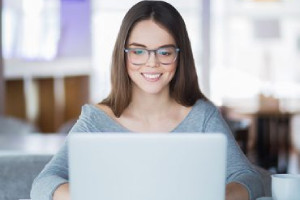 Self Directed Online Course
These courses are prerecorded with multiple activities, assessments and learning videos. Can be completed at your own pace.
Classroom Booking 1 Hr
Book in a 1hr session with one of our trainers
$110.00 AUD (per session)
Book Now