Sales Fundamentals Training
Sales Fundamentals Training
Australia Wide: Sydney, Brisbane, Melbourne, Adelaide, Melbourne, Canberra, Parramatta, Geelong, Gold Coast, Perth.
Strong sales are crucial to the success of any business. Whether it's a service, product or something else entirely – meeting sale targets is key for increased profits and long-term sustainability. To ensure this occurs with top performance we have developed this training program that teaches your team members all they need to know about successful selling and helping the company reach its goals in record time!
Achieving sales quotas can be a daunting task, but it doesn't have to spell disaster for your business. Through resilience and determination you can create an environment of success by empowering potential salespeople with the skills they need: active listening, optimistic yet logical thinking and most importantly passion! Our course teaches these crucial virtues that will ensure meeting even challenging quotas – paired with guidance on mindset, tenacity and customer service- giving any company material for growing their profit margin. If you wish to know about our other training courses and services, please contact us.
Sales Fundamentals Training Outline
In this course we will have discussions where we explore events and areas of focus, as a group. Each student will have the opportunity to express their personal learning goals to ensure progress.
Topics covered in this course
Understanding Communication
To start off participants will delve into aspects of sales and become familiar with proven strategies.
Preparing for Successful Calls
During the session attendees will gain insights on how to find the contacts and conduct a needs analysis to develop effective solutions.
Crafting Engaging Introductions
Participants will learn skills for cold calling including creating impactful opening statements and leveraging referral networks.
Developing Your Sales Pitch
In this session attendees will gain insights into creating a compelling sales pitch and highlighting their unique selling points. They'll also learn how to address customer questions
Handling Customer Concerns
Enhance your skills. Obtain knowledge on managing objections in this session. We'll cover types of objections provide strategies for successful resolution and even explore advanced approaches, for handling complex scenarios with confidence!Sealing the Deal
Closing a deal requires finesse. In this program our participants will learn how to identify the moment when an agreement has reached its full potential. We will also discuss techniques that can gracefully and effortlessly finalize any contract.
In this session participants will gain insights into showing appreciation and gratitude towards customers. They will also learn strategies, for courteously resolving customer service issues well as tactics that foster long lasting connections with clients.
Participants will be guided through the principles of sales strategizing. This includes setting concrete and attainable goals based on targets. By knowing how to measure progress participants can maximise their results by setting SMART goals.
Managing Your Information
Join us for this session where we delve into the advantages and disadvantages of computerized versus systems. Discover which approach works best for your needs!
Unlocking the secrets behind designing and implementing a prospect board is crucial, for any business or organisation. Participants will gain an understanding of techniques that drive success in lifelong learning!
The culmination of this program provides an opportunity to reflect on the lessons learned and develop an action plan that encourages implementation.
Participants can enhance their interaction with their peers by asking questions that help reinforce the knowledge they have gained.
Customised Training Session For Teams (Included No Charge)
We understand the importance of creating a customised experience for our customers, which is why we are proud to give you access to our content customisation package. Here, you can tailor every element of your training workbook – from page design and activities frequency through color scheme and tone – so that it perfectly meets your individual needs. Let us help make sure that your course delivers optimal results without breaking the bank! Get in touch today – we're here to offer any assistance required.
In-House Customised training benefits: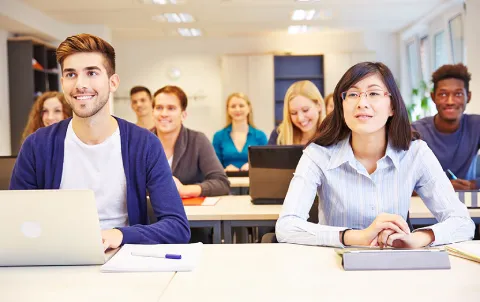 Creating Content (Contact us for Quotation)
Our content creation service allows your organisation to customise workbooks according to specific requirements. From designing the overall aesthetic and activities, to including logos, doing scholarly research or adding bilingual courses – it's all achievable at the click of a button! With our trainers available on-site too, you can be sure that any innovative ideas will become reality with ease – so why not let us create something unique for you?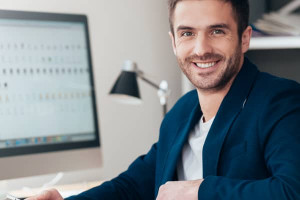 Instructor Led 1 on 1 Workshop
Our expert trainers are here to help you take the next step in your journey by providing personalised one-on-one training tailored specifically for you. Say goodbye to waiting and book a course that fits into 4-6 hours on any day of your choosing, now available online via Zoom!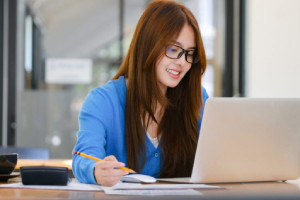 1 Hour Instructor Led Session
Boost your professional development with our expert trainers! During this one-hour interactive session, you will discuss any module or course material that is essential to mastering the skills of today's workplace. Our Zoom sessions make it easy and convenient to upskill – no matter where you are.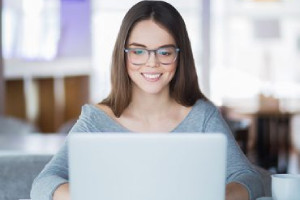 Self Directed Online Course
Explore and deepen your knowledge with our comprehensive, self-paced courses! With multiple activities, assessments and learning videos to choose from, you can progress at whatever speed works best for you.
Classroom Booking 1 Hr
Book in a 1hr session with one of our trainers
$110.00 AUD (per session)
Book Now