Australia Wide Including Sydney, Brisbane, Adelaide, Melbourne, Canberra, Geelong, Gold Coast, Perth.
Success is an elusive aspiration sought out by people from all walks of life. From the everyday salary man to a CEO at a corporation, there is always something that drives us towards our goals and what we hope for in terms of achievement or prosperity when those desires are met. As such, it's no wonder success remains so desirable – both as part of intrinsic satisfaction with one's accomplishments and outward recognition through tangible rewards.
The journey to success is a complex one, and there's no singular solution for achieving it. But having the right attitude can be key in getting you – as well as those around you – closer towards realising your goals. Possess this mindset of ambition and perseverance, and watch your hard work pay off!
Paramount Training and Development provides a Success Training module to give professionals the edge they need in today's highly competitive world. Through this learning experience, you will be trained on essential strategies for success, as well as how to cultivate an attitude that promotes confidence and excellence. Don't miss out on your chance at prosperity – get ahead with our specialised program!
Success is not one-dimensional – it's a complex blend of personality traits, capabilities, ambition and determination that makes some individuals stand out from others. It takes something special to reach the very top in any given field or endeavour; for many successful people there are underlying ingredients to their success which have enabled them step into uncharted territory where they can achieve fame and fortune. Paramount Training and Development provides the resources necessary for aspiring individuals to improve in on their desired success. With a combination of luck, knowledge, determination -all of which can be taught- there is no limit as to what our clients are capable of achieving when they put these skills into action!
The the fist part of the workshop will be creating an environment and provide participants with all the necessary information for a successful workshop. Each participant will have the opportunity to set their goals based on their needs. Exciting times are ahead!
Topics covered in this course
During this session participants will delve into the steps towards greatness and equip participants with practical knowledge that they can apply to strive for success.
Promoting Positive and Cooperative Attitudes in the Workplace
During this part of the session, participants learn strategies to build beneficial relationships with their co-workers thereby positively influencing and nurturing a harmonious atmosphere at work. This session is intends to establish the foundation for creating an environment of growth and success within the workplace.
Overcoming Limitations and Achieving Optimum Efficiency
Participants will be given with tools to identify and address any restrictions they may face ultimately enabling them to achieve efficiency in their endeavours.
Developing Leadership Skills and Becoming Efficient Professionals
Through this session, participants will be able to enhance their skills through a combination of guidance and hands-on experience in resource management and become a proficient administrators. By completing this program participants will have the capability to manage resources effortlessly.
Becoming Better Communicators
Each participants during this session will be guided on a path towards becoming communicators refining their abilities to achieve personal achievements and effectively shape the stories of their lives.
Throughout this program participants will have the change to acquire in depth understanding and practical strategies for attaining success. As the session draws to a close participants can make use of a question and answer session. Create personalised plans that they can start implementing away!
Customised Training Session For Teams (Included No Charge)
At Paramount, we want customers to take control of their training materials and customise them according to specific desires & needs. Customers will be able choose from our expansive library for courses and services with the ability to modify design elements such as color scheme, workbook content type etc., at no extra cost -all in an effort provide a superior learning experience! Let's see what ideas you have cooking and let us put those into fruition.
In-House Customised training benefits: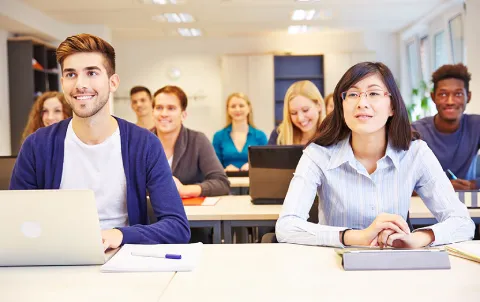 Creating Content (Contact us for Quotation)
With us, you have the ultimate freedom in customizing and creating your own content. From selecting a delivery style to including statistical data – nothing is off-limits! Make sure that no one feels left out by offering multilingual training courses which will help create even more inclusive manuals and modules. Do let us know of any needs or requirements — we'll be happy to accommodate them too! Our trainers are available with flexible venue options as well so that it's easy for everyone involved.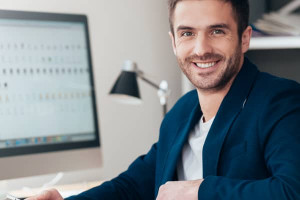 Instructor Led 1 on 1 Workshop
Get the personalised training you need without having to wait! Choose from our range of courses and book in with one of our experienced trainers for a private, secure Zoom session – tailored specifically to your schedule. Learn quickly and efficiently during 4-6 hours on the date that works best for you.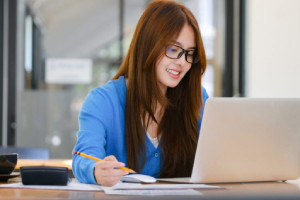 1 Hour Instructor Led Session
Looking to boost your professional skillset? Our expert trainers are here for you! Get the most out of downtime at work and use this opportunity to develop yourself further. Join an online session through Zoom for one hour, where our experienced instructors will guide you in any module or course related query. Enhance your knowledge-base today!
Classroom Booking 1 Hr
Book in a 1hr session with one of our trainers
$110.00 AUD (per session)
Book Now