Sales Demonstration Training
Sales Demonstrations Training
Available Australia Wide including Sydney, Brisbane, Adelaide, Perth, Canberra, Parramatta, Melbourne, Geelong, Gold Coast.
The workplace is full of creativity, which a well-crafted sales demonstration can help unlock. With the proper training in self-motivation, body language and technology use for presentations – not to mention learning about clients' tastes – your team will be equipped with all they need to stand out from competitors and succeed long term. This course has been designed specifically to give participants these vital skills so that each individual's abilities shine through when presenting ideas; offering leaders the chance to tap into novel thoughts that help drive success at their organisation. By the end of this training course, participants will be able to employ technology to help sway anyone to their cause and ideas.
Sales demonstration is a foundational skill for achieving success in any professional field. To help individuals improve this ability, our approach emphasises helping participants build psychological resilience and master body language techniques which will enable them to read their audience better as well as communicate with greater authority and poise. With the right guidance, these essential competencies can be attained by anyone looking to become more self-assured when delivering ideas both personally or professionally. Unlocking a person's potential can be immensely difficult due to the apprehension of conveying ideas and expressing oneself. Our goal is to provide participants with resilient mindset methods that strengthen their presence both mentally and physically – from recognising audience reactions through effective body language, gaining composure when necessary via authoritative poses, upskilling presentation proficiency using technological aid such as applications & gadgets; all while teaching research tactics and communication fundamentals. Does your team require additional help? Our tailored training sessions are designed for just that. Integrate our specialised courses into the program and equip them with the skills to work better, faster and smarter. For further information or queries about any of our services feel free to reach out – we're here to assist in whatever way possible!.
Sales Demonstrations Training Outline
We will kick off our session by introducing ourselves and exploring the topics we'll be diving into. As part of this, participants can share their individual goals from joining the workshop so that each person is set up for success!
Topics covered in this course
Participants will explore how to review their successes and identify potential areas for improvement. Through this workshop, they'll gain the insights needed to bring demos up a notch!
In this informative session, we delve into the essentials of creating demos that captivate and interest your viewers. Creating these segments requires particular processes, techniques and abilities – with one core rule to keep in mind throughout: know who you are targeting!
Questions and Answers: Tips and Techniques
As a presenter, you should be prepared to not just answer but also anticipate audience questions. With the right approach and skill set, addressing hostile inquiries can turn into an opportunity for deepening understanding of prospects' needs and interests. Let's discuss effective strategies on how best to navigate this terrain!
Learn the top strategies and tactics that will help you become a trusted source of information, delivering powerful presentations to any crowd! This session promises an invaluable experience for connecting with both technical experts or executives.
Join us for an informative and valuable session that teaches the most efficient methods of delivering demos for multiple products. Discover how to create engaging presentations in no time!
Let us examine strategies today to address the difficult scenarios which can arise during a demonstration.
With the learning session coming to a close, we have one final challenge for all participants – demonstrate your understanding of what you've learnt by performing an entire demo. As a collective group, let's then review each other's work and identify great techniques as well as areas that require further improvement.
Students will conclude the course equipped with an understanding of its topics, along with a plan to apply their knowledge in meaningful ways. They'll also have ample opportunity to engage instructors through questions and discussion.
Customised Training Session For Teams (Included No Charge)
We understand the importance of your creative and intellectual freedom, which is why we have a custom content package. You can modify essential components of your workbook to fit precisely with what you need – such as lesson delivery types, activity designs or even colors – all without worrying about any extra costs! Let us know how you'd like it done: we'll make sure to provide exactly what suits best for free.
In-House Customised training benefits: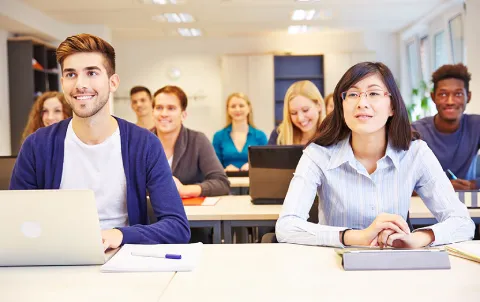 Creating Content (Contact us for Quotation)
With our content creation service, you can make your ideal training course a reality. We provide full support for the creative and technical development of your workbook – from designing an aesthetic layout to including scholarly research and including bilingual courses! Tell us what you need, so that we may bring forth innovation beyond limits at any destination of your choice.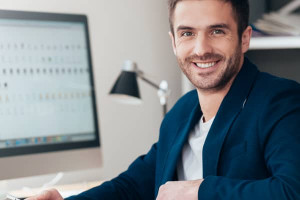 Instructor Led 1 on 1 Workshop
Take advantage of the convenient and comprehensive one-on-one training with an experienced professional. Our course offering is designed to fit your individual needs, allowing you to choose a date specific for you so there's no need to wait around! Enhance your skillset from the comfort of home via our Zoom platform in 4 – 6 hours intervals tailored just for you.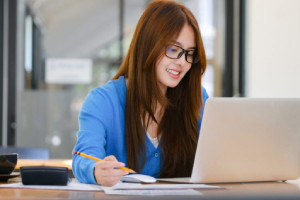 1 Hour Instructor Led Session
Take this opportunity to enhance your skillset! Meet with one of our experienced trainers and gain valuable insight into any module, course or workplace skill. Choose from a range of topics – all conducted remotely on Zoom for the convenience of an hour-long session. Invest in yourself today!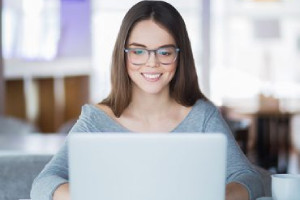 Self Directed Online Course
These comprehensive courses offer a self-directed learning experience with engaging activities, assessments and videos. Enjoy the freedom to work at your own pace and gain invaluable knowledge!
Classroom Booking 1 Hr
Book in a 1hr session with one of our trainers
$110.00 AUD (per session)
Book Now