Business Communication Training
Business Communication Training Course
Business Communication Training provides a valuable resource to ensure that employees understand the nuances of professional communication, both in and outside the office. It equips them with skills for more effective interaction between co-workers, customers and clients alike; even those less familiar with norms surrounding business etiquette will benefit from this core knowledge on acceptable standards within their organisation.
Communication is a crucial component of success in the business world. To excel at it, you need both verbal and written skills to engage with people from different cultures while meeting their expectations. The right training can help prepare businesses for any situation by equipping them with relevant knowledge on how best to communicate effectively.
Professional success is within reach through Business Communication Training. Maxmize your potential by participating in a facilitated on-site course – designed to equip you with the key skills necessary for effective communication and interactions in the workplace. Experienced facilitators will guide each student, imparting relevant knowledge while helping them apply it correctly throughout their business engagements.
Paramount Training and Development is proud to provide an invaluable opportunity for individuals seeking to master the art of efficient business communication. With years of experience in this field, our proven methods offer a unique chance for teams or any willing individual hoping to find success amidst these dynamic complexities. Our course provides specialised instruction that will equip learners with the necessary skillset required if one seeks acceptance amongst their industry's elite!
Our Business Communication Training course offers experienced professionals the opportunity to master and further develop their communication skillset. With this invigorating series of sessions available in major cities across Australia, you can be well-prepared for your upcoming endeavours!
Business Communication Training Outline
During our workshop, we will begin by introducing ourselves to one another and exploring all the amazing things that this experience has in store. We also want to ensure that everyone is able leave here with their own individual goals accomplished; therefore, each participant will have a chance to determine what they'd like out of today's gathering.
Topics covered in this course
Introduction to Business Communication
Good communication is key to achieving success in our daily lives. Dive deep into the nuances of various types of communication and discover how developing these skills can open up a whole world of opportunities!
Essential Communication Skills
Broaden your communication horizons by mastering the art of writing and speaking! Boost your confidence with improved pronunciation, fluency, listening aptitude and even body language. Questions are a powerful tool to convey meaning – discover how you can use them effectively for maximum impact in any conversation.
Crack the code of successful applications by mastering effective communication! Outshine other applicants with a standout resume, winning cover letter, and smooth group interaction – make sure you leave an impression.
Workplace Communication Skills
The workplace can be a complicated place for communication. With the right tools, though, you can easily navigate conversations and find success! Integral skills like email etiquette, business principles of speaking and writing clearly as well as presentation tips will help ensure that your words make an impact.
After their learning experience, students will have the chance to pose questions and develop useful strategies for putting their new knowledge into practice.
Customised Training Session For Teams (Included No Charge)
At Paramount, we believe in delivering training courses that exceed expectations. With our wide range of customisations and attentive customer service, you'll find a course to fit your specific needs – no compromises! All it takes is one booking into any of our world-renowned activities for an experience unlike anything else: quality content tailored just for you so your company can reach its full potential. Come see why everyone's talking about what makes us the clear choice when it comes to top-notch training..
In-House Customised training benefits: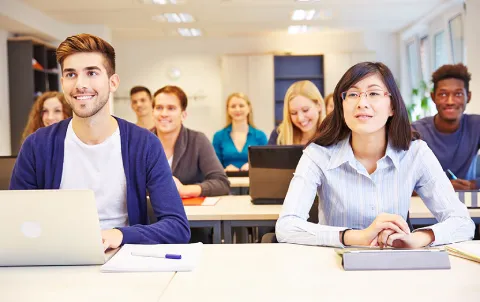 Creating Content (Contact us for Quotation)
Paramount is the leading training course provider in Australia – and if you're looking for something special, we'll go further than anyone else to make sure your needs are met. Our expert team of creatives will craft a custom-tailored program just for you; so whether it's sharpening existing skills or learning totally new ones, our courses ensure the highest quality content at all times! Get ahead with Paramount today – book now!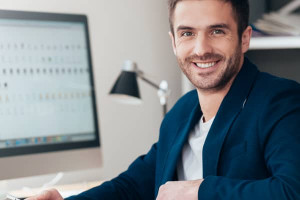 Instructor Led 1 on 1 Workshop
Ready to take the next step? Our expert trainers are here for you- book your personalised course with us today! Experience a customised online training session over Zoom, and get on track in just 4-6 hours – no more waiting around.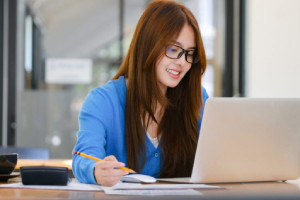 1 Hour Instructor Led Session
Unleash your potential – take some time to collaborate with one of our experienced trainers and gain valuable insight into how you can sharpen a particular module, course or skill that will help boost your performance at work. Connect from the comfort of home in just an hour using Zoom for this essential learning experience!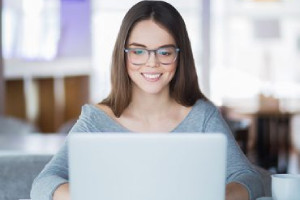 Self Directed Online Course
Gain knowledge on your own time with these self-paced courses featuring a variety of engaging activities and learning videos! Learn as quickly or slowly as you like – tailor your education to fit around the other pursuits in life.
Classroom Booking 1 Hr
Book in a 1hr session with one of our trainers
$110.00 AUD (per session)
Book Now