Customer Service Training
"Customer Service Fundamentals" Training
If you want to watch your business soar and add new potential customers, it's crucial for your team to have the skills needed for exceptional customer satisfaction. Paramount Training and Development is now offering Customer Service Foundations Training – a comprehensive session designed specifically for providing staff with valuable insights into body language principles, rapport building techniques, creating positive clients experiences as well as leadership strategies that help formulate solutions quickly and more efficiently! Get started today on training up your workforce in essential customer service competencies. Our training session offers the perfect blend of materials to suit all types of employees, with added advanced skills provided for those who have a basic understanding in Customer Service.
At Paramount Training & Development, we believe that customer service has become even more essential in today's industry than marketing. Your business needs to provide exceptional services and experiences if you want your customers to stay loyal – not just good products or prices. That's why it is important for businesses of all sizes to invest in our Customer Service Basics training session! Our program will educate, empower and motivate your team with the skillset needed so they can successfully handle different types of customers daily while also winning them over from competitors – ultimately creating an army of devoted patrons who come back again and again!
Tailor-Made Customer Service Training
We also customise training in Gold Coast, Sydney, Brisbane, Melbourne, Darwin, Perth, Parramatta, Canberra, Adelaide
Paramount Training and Development is here to ensure your team get the training they need. Our experts create tailor-made sessions specifically designed for you, with a variety of workbooks, modules and techniques included. If there's something missing from our selection – no problem! Just contact us – we have what it takes to make sure every session meets all requirements.
"Customer Service Fundamentals" Training Outline
Welcome to the Course Overview!
To kick off this workshop lets introduce ourselves and discuss our growth objectives. Feel free to share your ideas ask any questions you may have and get ready, for some inspiration!
Topics covered in this course
Customer Service Best Practices.
By sharing real life stories of customer service experiences we aim to explore the differences between bad customer service.
One important aspect we'll focus on is the Customer Service Lifecycle.
Through engaging conversations our goal is to provide customers with an experience from beginning to end. We want each customer to feel valued and understood throughout their journey with us while emphasizing the significance of service delivery.
Another crucial skill we'll delve into is Questioning techniques.
During this event attendees will learn the principles of crafting inquiries. They will also acquire strategies for presenting questions in any conversation or discussion setting.
Additionally participants will have the opportunity to enhance their Communication skills during a session.
They will develop thinking abilities. Discover how to improve problem solving skills while delivering messages with clarity.
Furthermore we'll explore De escalation techniques in another session.
Participants can reclaim their role in guiding conversations with renewed authority and direction as they focus on addressing issues
Lastly our upcoming session will cover Stress Management—a topic considering todays changing world.
We will discuss coping mechanisms for dealing with stress and maintaining well being.
Get ready for a learning experience that aims to equip you with skills, for personal and professional growth! In this session we will delve into the meaning of stress analyse its root causes and explore strategies, for managing it.
Conclusion of the Workshop
Upon finishing the course participants will be equipped with insights to develop an action plan. Additionally they will have the opportunity to engage in a question and answer session, with our instructors.
Customised Training Session For Teams (Included No Charge)
Our team will help you train and develop your employees to the highest standards of quality. We are committed to attention-to-detail, offering customisation options that ensure our courses fit perfectly with any unique training requirements. If needed, we can also add additional questions, visuals and other content enhancements which will further engage staff members – allowing them to truly connect with material being delivered!
In-House Customised training benefits: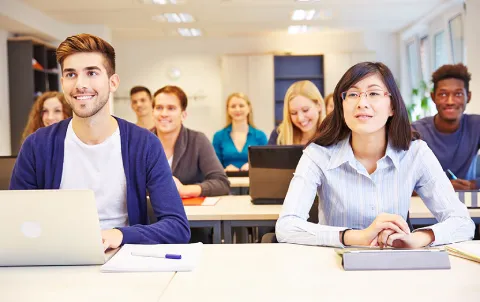 Creating Content (Contact us for Quotation)
Paramount's extensive library of course material has made us one of the leading providers in Australia for corporate training. Our dedicated courses are crafted by professional writers, editors and researchers to ensure its relevance and quality. Furthermore, we also provide customised content tailored to our clients' needs if certain topics aren't available from our library. To advance your personal or business capabilities further, discover more about what owning a courseware entails with us today – alternatively contact us directly so that we may help create an optimal learning session!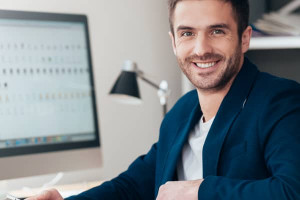 Instructor Led 1 on 1 Workshop
Make sure your skills and knowledge are up to date with one of our experienced trainers. We make it easy – pick a course that suits you, arrange 4-6 hrs on the day most convenient for you, all without having to wait! Conducted via Zoom makes participation effortless – hop online and learn at ease.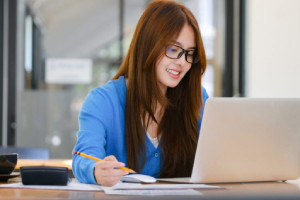 1 Hour Instructor Led Session
Join one of our experienced trainers for a personalised online session to improve your workplace abilities or explore new skills. Take advantage of this virtual opportunity with Zoom and make the most out of every minute in an hour-long discussion.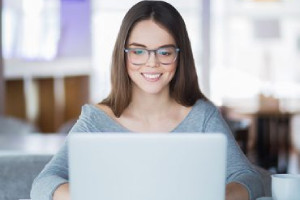 Self Directed Online Course
With our courses, you'll have the flexibility to learn on your own schedule. You'll gain valuable knowledge through engaging activities and assessments that come with prerecorded learning videos.
Classroom Booking 1 Hr
Book in a 1hr session with one of our trainers
$110.00 AUD (per session)
Book Now