For centuries, businesses have adopted a tried-and-true business model to deliver goods and services – bartering. From food products to plastic surgery, this system of exchange is still used today as people haggle and bargain in order to acquire the items they need or desire at prices that work for them. It's clear why it has been successful over many generations; whether coins are exchanged or something else entirely – its staying power speaks volumes.
Keeping in step with changing times is a must for any successful business. To effectively expand the reach of one's products and services, honing strategic marketing approaches can be invaluable to achieving success. Obtaining customer attention, interest and ultimately securing lucrative deals are key steps toward ensuring that customers have access to desired goods or offerings – all while remaining pleased about their investment decision.
Struggling to find the right staff for your sales and marketing strategies? Paramount Training and Development presents its Sales Marketing Training program, designed to offer organisations exceptional personnel who can manage 'wheeling' operations while delivering maximum revenue. Our experienced trainers will educate employees in order that they become charismatic professionals equipped with all the necessary skills -from selling products & services effectively through to optimising product performance- required of them as a modern marketer or seller. Take advantage today!
Organisations of all sizes rely on sales and marketing to grow. The key is ensuring you have the right person at the helm, expertly guiding your brand's message, winning customers over with deals that keep them coming back – it can be a daunting task! Paramount Training and Development has identified this need and offers its Easy Marketing Course: an excellent opportunity for any aspiring entrepreneurs wanting to gain skills related to successful customer acquisition, retention & overall sustainable growth.
This training session can be customised and delivered anywhere in Australia including Sydney, Brisbane, Melbourne, Adelaide, Perth, Canberra, Parramatta, Geelong.
Easy Marketing Training Outline
Participants will have the opportunity to get to know each other and understand the goals of the workshop through introductions. Based on this understanding participants can then establish their learning objectives for the day.
Topics covered in this course
In this session we'll explore what it means to be a marketer! Participants will gain insights, into the differences between marketing and selling as delve into the essential elements of a successful marketing plan.
Different Types of Marketing
During this session we'll uncover marketing strategies that can help achieve desired sales outcomes. We'll explore a range of methods you can use to boost your numbers and reach heights!
In this workshop participants will delve into the components of salesmanship and learn how to effectively influence customers. Discover techniques that can contribute to increased conversions while ensuring customer satisfaction!
Effective Communication Strategies
Attendees of this event will gain insights into building connections with their consumers.
Customer Communication Skills
This session aims to equip participants with knowledge, on delivering customer service while meeting customers expectations and rights.
During this session attendees will gain an understanding of strategies, for brand transformation fostering customer loyalty and generating repeat purchases. Prepare to uncover the tactics required to oversee a branding campaign!
In this session we will delve into the process of mastering every stage of the purchasing decision; creating awareness generating interest nurturing desire and ultimately prompting action. Lets explore how we can design a customer journey!
Common Marketing Pitfalls
In this session we will explore the factors that can lead seasoned marketers astray. Discover how to avoid mistakes and ensure the success of your marketing campaigns!
At the end of the course participants will have an opportunity to ask any remaining questions and develop a plan, for growth.
Customised Training Session For Teams (Included No Charge)
Paramount puts the needs of our learners first. We take pride in actively listening for any aspects that need adjusting or refinement to make sure each course remains as effective and engaging as possible – it goes beyond just font choice! Our team can quickly tailor workbooks with relevant images, questions and data tailored specifically towards your training goals; so you feel confident knowing we've got your back when it comes to delivering a successful program every time.
In-House Customised training benefits: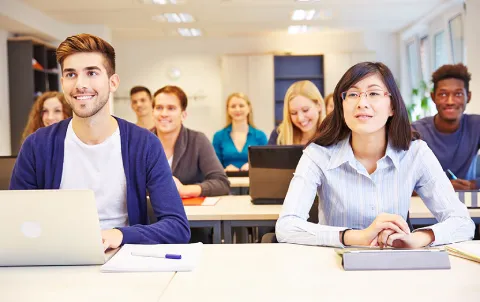 Creating Content (Contact us for Quotation)
Paramount's online library contains a wide array of training courses made to enhance the effectiveness of employees and their teams. We are committed to providing quality content, regularly expanding our current offerings based on feedback from clients. Our experienced writing and research team is ready to customise sessions upon request in order ensure that these training meet the needs of all involved. From designing workbooks or manuals for any upcoming events, we strive for precision when it comes creating solutions tailored just for you! Discover what Paramount can do today by inquiring about personalising your own training session!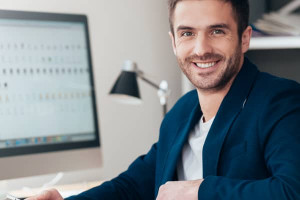 Instructor Led 1 on 1 Workshop
Get ready to embark on the journey of learning with one of our knowledgeable coaches! Schedule a personalised, online training session at your convenience without having to wait for an available date. Our 4-6 hour Zoom sessions will provide you with the skills and knowledge needed to achieve success in your chosen course.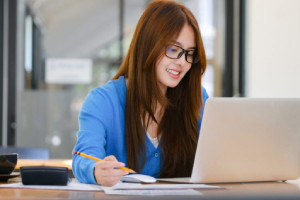 1 Hour Instructor Led Session
Our professional trainers are here to help you get the most out of your workday. Take an hour online with Zoom and improve any module, course or workplace skill – great for both personal growth and productive downtime at work!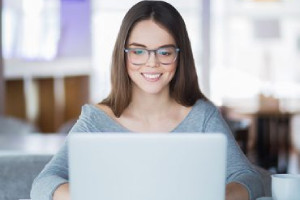 Self Directed Online Course
Leverage our suite of interactive, self-guided courses to further your professional development. With assessments, learning videos and activities designed for you to complete at your own pace, these prerecorded resources equip aspiring professionals with the tools they need for success.
Classroom Booking 1 Hr
Book in a 1hr session with one of our trainers
$110.00 AUD (per session)
Book Now