Australia Wide including Brisbane, Melbourne, Sydney, Adelaide, Perth, Canberra, Parramatta, Geelong, Gold Coast.
Business reports are a vital component of any organisation's effective communication and information flow. Every department – from finance to human resources, transactions to public relations – requires well-crafted documents that accurately convey the desired message. To ensure successful report writing for your team members, this course offers guidance on how professionals can approach their work with purposeful clarity and coherence.
Every business and company relies upon clear, accurate data to make sound decisions. When writing a report it is essential that employees understand the goal of their project; this allows them to stay focused on what information matters most while ensuring that everything else not integral in reaching success can be edited out. By taking the time to focus on clarity and coherence during composition, businesses can ensure they are always making informed choices based off well-constructed reports. Want to ensure your team unlocks their potential? Our training courses are designed to help business minds reach new heights and make an even greater impact in the informational flow within their company. We're offering specialised sessions on topics like objective targeting, report writing and more; contact us today for more details about our services! Your team deserves nothing but success – unlock it with us!
Report Writing Training Outline
In this workshop we aim to create a space where we can connect and explore the topics covered in the curriculum. Our goal is to help you unlock your potential by understanding what makes learning impactful for you! Join us as we discuss how our session will guide students towards achieving their goals.
Topics covered in this course
Participants will delve into the essentials of report writing. Learn how to construct presentations.
Professional Report Structure
During this session you will gain knowledge on creating organised and professionally structured reports. Learn the concepts of designing a layout for your work!
Qualities of a Good Report
This session equips participants with tools to craft reports that meet reader expectations. Gain insights on identifying criteria for creating successful documents.
Addressing Common Complaints About Reports
This workshop provides insights into addressing the five frequent critiques received about reports and offers techniques to preempt them. Learn strategies, for creating documents that consistently exceed expectations!
A Handy Guide, for Effective Reports
Rest assured participants have access, to a checklist that guarantees the submission of top notch reports. This checklist ensures the quality
At the end of this course students get the chance to reflect on their progress and create an action plan. Participants can ask questions. Receive guidance every step of the way.
Customised Training Session For Teams (Included No Charge)
Paramount offers unparalleled customisation when it comes to training. From guide questions and activities, to the color of your workbook or even fonts – we make sure that you have complete control over every aspect of a successful learning experience. Plus, with access to an extensive library filled with modules at no cost? You can't go wrong! Our mission is clear: create an environment where teams feel supported and inspired in order for them get the most out their sessions. Let Paramount be your partner as you gain insight into what really works best for each team member's unique needs.
In-House Customised training benefits: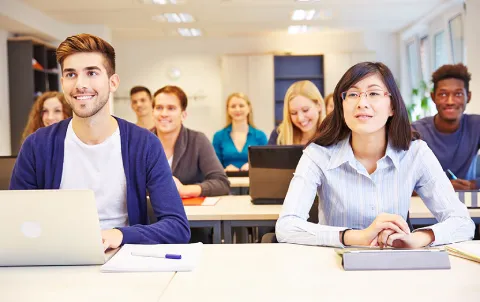 Creating Content (Contact us for Quotation)
At Paramount, we specialise in transforming intricate training needs into powerful learning materials. We understand the importance of scholarly work in bolstering arguments as well as statistical evidence to express requirements with precision and engaging illustrations for a comprehensive understanding. Our writers offer nearly limitless choices when it comes to creating customised workbooks that make your team's next session effortless. From research and case studies through to production – let us tailor-make a unique solution specially designed just for you!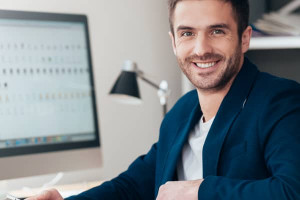 Instructor Led 1 on 1 Workshop
Get the training you need in convenient online sessions with one of our top-tier trainers. Book your personalised course now and avoid waiting for a specified date – perfect for those looking to knock out their professional development goals quickly! Our 4-6 hour Zoom sessions are tailored just for you, so get ready to make progress on day one.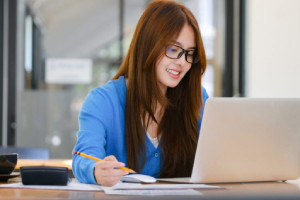 1 Hour Instructor Led Session
Unlock a world of potential opportunities with our experienced training professionals! In just one hour, brush up on any module or course you choose – plus develop the workplace skills needed to excel. Regain momentum in your career and make strides towards success by signing up for an online Zoom session today!
Classroom Booking 1 Hr
Book in a 1hr session with one of our trainers
$110.00 AUD (per session)
Book Now