"Business Writer" Training
Staying competitive in the business world requires skillful writers to craft compelling communication that will captivate any audience. Our comprehensive training course is designed to equip your team with the knowledge they need to take their writing — and your company's potential – to new heights. From website copywriting, advertisements and corporate communications, our program ensures you have writers who can gracefully articulate every message so it resonates beyond words on a page
Regardless of experience level, all aspiring professional writers can benefit from an effective coach. Seeking out a trainer with proven success as a writer is key for understanding how to emulate and develop their writing style. Strengthening one's own skill-set goes hand in hand with the ability to provide guidance to others – be sure that your chosen mentor has both qualifications!
Professional trainers can help you in a number of ways. Some writers will coach you in areas like: developing a career plan, developing a writing style, writing a manuscript,  brainstorming, creating stories, etc. So if you are looking to improve your writing, you should definitely consider hiring a professional.
Writing is an ever-evolving craft that requires ongoing investment to maintain high standards. Hiring good writers from the onset provides a great starting point, yet it's essential to provide ongoing training and support for improvement of writing skills amongst your staff members. This can be achieved through collaboration with co-workers on content development, regular review sessions with editors for quality assurance purposes, teamwork building activities in workplaces conducive towards success – ultimately leading employees down their path towards becoming top-level wordsmiths. Our writing training can help with more than just improvement – let us show you how to turn your passion into a role at the company. With sessions available in many cities across Australia, we invite everyone from Melbourne and Sydney to Parramatta, Gold Coast, Perth Adelaide Darwin and Geelong – contact us so see what possibilities await!
Lets start off the session by getting acquainted with each other and discussing what we will be learning. Each participant will have an opportunity to share their objectives for this workshop. We will allocate time in our schedule to ensure that everyone can achieve their goals.
Topics covered in this course
The Fundamentals of Writing
To ensure that our writing is impactful this session will delve into techniques for making it clear concise and accurate. We will cover the elements required for communication.
In this session participants will have the opportunity to enhance their writing abilities by exploring paragraph length and structure as learning methods, for organising content. Armed with these insights attendees will have all the tools to create captivating passages in any written document.
Addressing Specific Requests
Would you like guidance on crafting an persuasive letter of request? Join us at this workshop to gain insights into practices. Moreover you'll have hands on experience honing your skills while composing a piece.
Effective Online Business Communications
During this session we will delve into the influence of blogging and social media in shaping opinion. Additionally we'll provide guidelines, on source attribution ensuring credibility when citing references.
Lets Explore a Space that Inspires Creativity
During this session we will provide participants, with the tools to unlock their potential and make the most of their productive time.
Always Striving for Improvement
Our trainers offer an opportunity for participants to enhance their content through engaging activities and expert advice.
Mastering Editing Techniques
Participants will have the chance to apply the skills they learn in this workshop by creating captivating written pieces.
By the end of this course students will not have an understanding of the material but also have an open platform to ask any remaining questions. Once all queries have been thoroughly discussed and addressed each student can develop their action plan, for success!
Customised Training Session For Teams (Included No Charge)
Paramount Training and Development provides a tailored experience for our Australian clients with no extra charge. Our flexible, modular structure enables us to adjust according to specific needs or requests from the client. This capability is fundamental to Paramount's core mission of meeting customer demands and ensuring their team always has access to up-to-date information pertinent for use in courses delivered onsite or via technical data/case studies resources available upon request through one of our professional staff members – hassle free!
In-House Customised training benefits: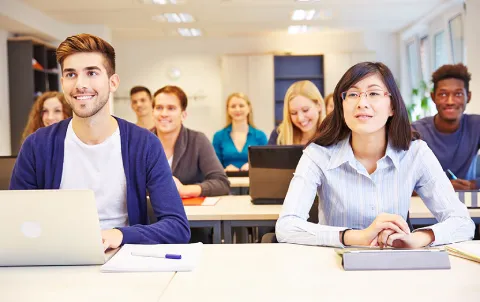 Creating Content (Contact us for Quotation)
Paramount offers an opportunity to customise your training experience. Partner with us and take control of the course creation process, from delivery specifics to research materials and even languages used in sessions – bilingual manuals are available on request! Let's work together for a learning program tailored specifically for you or your industry needs.
Harness the power of Paramount's creative expertise and use it to help maximise your team's success. Develop personalised content that reflects you as an individual or organisation, then own it completely so you can use its full potential.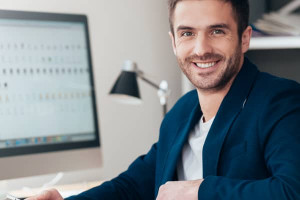 Instructor Led 1 on 1 Workshop
Our expert trainers are here to ensure you get the most out of your chosen course. You can book in for a session tailored to fit both what you want and when it's convenient for you – no need for long waits! Our Zoom sessions last 4-6 hours, so get ready to be engaged with maximum efficiency.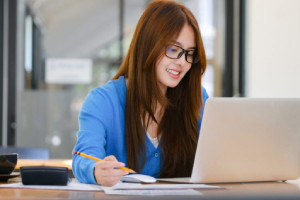 1 Hour Instructor Led Session
Ignite your professional development by getting personalised training from one of our esteemed experts. Whether you're brushing up on workplace skills, mastering a new module or course – this opportunity lets you do it all in just an hour! Enjoy the convenience of accessing quality virtual instruction via Zoom and build your career right now.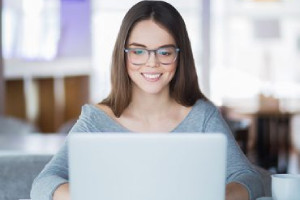 Self Directed Online Course
Transform your learning experience with our self-paced courses! Get access to a variety of activities and assessments, as well as informative videos that you can work through on your own terms.
Classroom Booking 1 Hr
Book in a 1hr session with one of our trainers
$110.00 AUD (per session)
Book Now