Writing Reports and Proposals
Writing Reports & Proposals Training
Does your team need an edge in writing reports and proposals? Let us help you sharpen that skill! We provide tailored training sessions across Australia for businesses looking to elevate their written communication. With our tips, tricks and tools, we can equip your staff with the skills needed to make their documents stand out from the competition! So why wait? Unlock a new level of productivity today by signing up here — available now in Gold Coast, Perth, Melbourne Darwin Brisbane Sydney Parramatta Adelaide Canberra
This unique session offers employees the perfect opportunity to up their game in terms of professional writing. With real-life examples and samples, it gives a fun yet informative introduction into report and proposal preparation – ideal for those with limited formal training or experience. By taking part participants can take comfort knowing this interactive workshop will help them increase both their confidence and skill when it comes to improving written performance at work!
This training option simplifies the often challenging aspects of creating reports and preparing proposals for prospective buyers. By taking this session, you'll gain all the tools necessary to write compelling documents with ease – leaving more time to focus on other essentials!
Tailored Courses and Training Available
Our team of writing experts have created a specialised range of training solutions to meet any learning objective. From established workbooks, to bespoke creations crafted specifically for your organisation, we'll help you maximise the impact and engagement with the material. Get in touch today and let us know how we can make an effective difference!
Writing Reports and Proposal Training Outline
To kick off this workshop we will start with an icebreaker activity to get to know each other. Following that participants will have the opportunity to express their individual learning goals setting the stage for a day
Topics covered in this course
The Four Stages of Report Writing
Prepare yourself to learn the step by step process of creating a winning report! During this session we will delve into the four stages of successful report writing. This includes gathering data during the investigation phase using that information to develop a plan of action ensuring all crucial details are accounted for during the production stage and refining it all through expert revisions.
Stage One – Investigation
In this session we will provide participants with tips on how to ensure their reports are accurate and comprehensive. With guidance you will be well equipped to create a document that reflects your expertise.
Participants will gain the skills to create a report by applying the information gathered in phase one. This newfound ability to synthesize data will help them successfully share their insights, with co-workers and stakeholders.
In this session we will explore techniques to ensure that your writing projects are comprehensive and clearly articulated. Get ready to receive advice, on creating pieces that effectively communicate your intended message!
The Fourth Stage. Revising
In this session we will delve into the power of revision as a tool for enhancing communication. We'll cover aspects, including grammar and punctuation checks. Develop a keen eye for detail to perfect your work!
Elevate the quality of your reports by attending this session focused on developing effective strategies. Learn how small modifications in structure can significantly enhance clarity, accuracy and readability!
Participants will then immerse themselves in the art of including visuals into their reports through mastering the composition of charts and graphs.
Discover the secrets to crafting a proposal designed to captivate your audience! In this session you'll learn what sets a proposal apart, from a report and review ten essential steps to create one that truly stands out.
This session will equip you with the skills needed to take your report to heights by adding that touch of polish.
You will discover techniques for creating a message and learn smooth strategies, for handling challenging inquiries effortlessly.
Participants will collaborate in editing each others work, which allows them to fully benefit from their acquired knowledge.
Acknowledging Contributions
Prepare yourself to explore the world of documentation! In this session we will cover methods and styles that guarantee an organised and efficient approach.
By the end of this experience students will feel empowered to apply their knowledge and develop a comprehensive action plan. They will also have an opportunity to ask questions directly related to their plans!
Customised Training Session For Teams (Included No Charge)
Paramount Training is dedicated to tailoring each training session for our clients, delivering an unparalleled experience. We go beyond standardizing content and delivery – customisations are available from the title page of your manual all the way down into specific modules covered in sessions! With this service included with every quotation for team training, you can be sure that Paramount Training will provide a tailored solution just as unique as your organisation.
In-House Customised training benefits: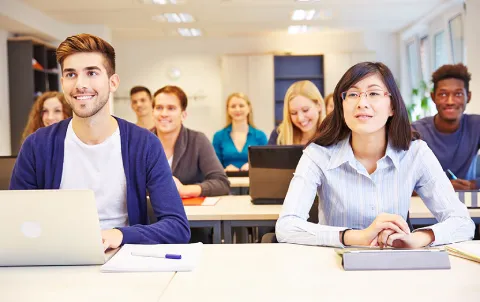 Creating Content (Contact us for Quotation)
Ready to share your expertise? Look no further than our new training manual creation option! Our experts will work with you every step of the way, creating courseware and workbooks that feature case studies, quotes from intellectual thought-leaders, pie charts – all tailored just for you. Plus, we offer bilingual production if needed; a great perk when catering to global audiences. Get in touch today for prices on crafting the perfect training material!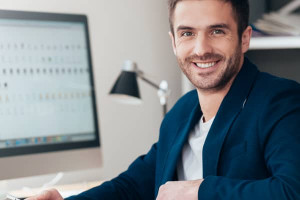 Instructor Led 1 on 1 Workshop
Jump-start your career with personalised training tailor-made to fit into your schedule. Our expert trainers will help you select the perfect course and book a session tailored just for you – no need to wait around! Unlock new skills from home via Zoom in as little as 4 hours up to 6.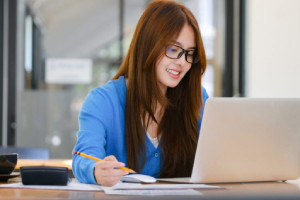 1 Hour Instructor Led Session
Take advantage of this opportunity to strengthen your existing skills and develop new ones with our professional trainers. With convenient, online sessions on Zoom lasting one hour each – now is the perfect time for growth in knowledge and capability!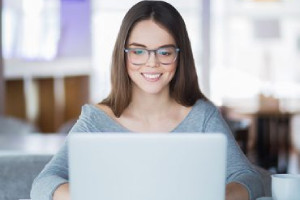 Self Directed Online Course
Our courses offer a flexible and convenient way to learn, allowing you the freedom of completing at your own pace. From videos to activities and assessments tailored for understanding; we provide comprehensive learning materials with incredible focus on detail.
Classroom Booking 1 Hr
Book in a 1hr session with one of our trainers
$110.00 AUD (per session)
Book Now