Business Writing That Works
Business Writing That Works Training
Professional Business Writing
Developing the ability to communicate effectively is essential for successful business operations. With this customisable Business Writing that Works Session, your team will gain the tactical skillset required to convey their messages clearly and efficiently – eliminating any chances of costly miscommunication or conflicts in future. Participants can expect personalised comprehensive materials such as pictures, questions and more tailored specifically towards meeting their individual needs and industry standards.
Want to learn how to be a master of the written word? Join us for this special training session, tailored specifically for professionals who want to improve their communication skills in writing. Increase your experience and technical expertise with our everyday tips on how you can turn mundane words into powerful persuasive statements. Don't miss out – come get all the tools necessary so that you'll always stick the landing!
Writing is a journey of exploration, and the end result represents both our hard work and creative expression. In this training session we will break down how to most effectively embark on that adventure; from useful tips for overcoming obstacles in your writing process to gaining insight into improving the quality of your output. Join us as we uncover all these important details!
Business Writing That Works Training Outline
To start off the workshop participants will introduce themselves share their objectives and create a learning environment. Throughout the day they will have the opportunity to focus on their growth goals.
Topics covered in this course
Understanding the Importance of Writing
Writing is a skill for everyone even though it may seem challenging. In this workshop participants will discover that writing is more than a burden; they'll learn how to harness its potential through the power of words.
The Four Cs of Communication
Through engaging writing exercises participants will enhance their communication skills. They will learn how to achieve clarity for understanding conciseness for messages and completeness for accurate expression. This hands on practice will help them master written communication.
In this session participants will deepen their understanding of word agreement, through lectures and writing exercises.
Many readers prefer voice in writing. Participants will explore both passive voice usage during this session.
In this session we will be exploring the distinctions, between voices. Discussing the most suitable situations for their usage.
Sentences and types of sentences
During this session we will delve into the aspects of writing examining how to construct paragraphs and sentences. Once we have explored these elements participants will have the opportunity to engage in an exercise that combines all their newfound knowledge!
This session will focus on honing participants skills in crafting business correspondence. We'll start with three lectures that guide them through each step of writing an impactful letter. From determining the type of letter to structuring it participants will gain insights. Additionally they'll have access to sample letters that exemplify excellence in order to enhance their writing!
Mastering effective email composition
Email has become a tool for communication in todays world. However, knowing how to manage and compose emails effectively can be challenging. In this session attendees will receive instruction on mastering emails, for both professional purposes.
Regardless of how meticulously written a piece may be simple spelling and grammar errors can undermine its quality.
During this workshop attendees will have the opportunity to enhance their abilities and ensure that every written piece is polished, to perfection!
By the end of this session participants will gain insights and access to tools that can assist them in achieving their goals. Through Q&A sessions and personalised action plans all attendees are guaranteed to leave feeling inspired and ready, for success!
Customised Training Session For Teams (Included No Charge)
Our commitment to personalisation ensures that our clients' team training is tailored for them. We understand the nuances between businesses so we make it easy for customers to share specific aspects they would like us to modify, free of charge! Our service guarantees a bespoke manual specially designed with their business and needs in mind – no two manuals are ever exactly alike.
In-House Customised training benefits: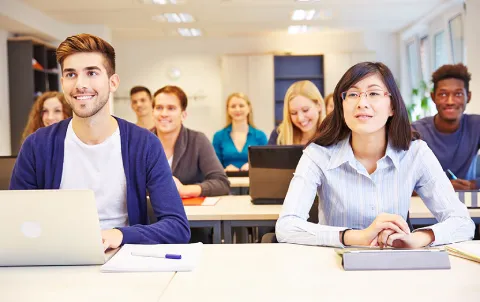 Creating Content (Contact us for Quotation)
Put your trust in our talented team of writers to construct one-of-a kind training materials tailored to meet your unique needs. In no time at all, you'll have a comprehensive outline and optional manual with activities, modules and question sections – plus the perfect cover design! Get in touch for an unbeatable quote on customised course content today.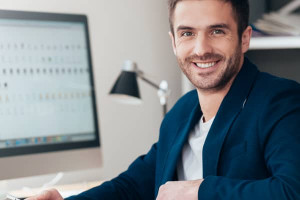 Instructor Led 1 on 1 Workshop
Take your future into your own hands and book one of our highly-qualified trainers to guide you through a personalised course. With the convenience of Zoom, these sessions can be completed at any date convenient for you – no waiting needed! Jumpstart yourself with this 4-6 hour intensive training experience today.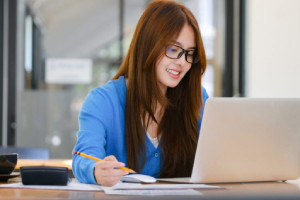 1 Hour Instructor Led Session
Maximise your professional development with our expert trainers and focus on the skills that matter most. With one hour, you can explore any module or course while conveniently connecting online via Zoom – perfect for upskilling during downtime!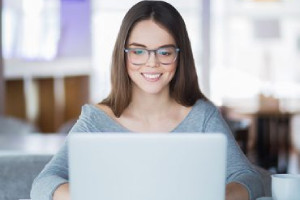 Self Directed Online Course
Our courses offer a self-paced way to learn, with engaging activities and videos that will assist you on your educational journey. Each course also includes assessments so that you can track your progress.
Classroom Booking 1 Hr
Book in a 1hr session with one of our trainers
$110.00 AUD (per session)
Book Now