Advanced Writing Training
"Enhancing Your Business Writing" Course
Give your workforce the edge in writing! Advanced Writing Training will provide invaluable skills to those whose job requires excellent communication and documentation. There's not just an online version of this course – you can also bring it directly into the workplace for a more structured approach. Help your employees master their written craft with our training today!
Take your writing to the next level with a professional one-day advanced writing skills course. This interactive workshop provides experienced writers an opportunity to improve their craft and take control of readability, credibility, and creativity in communications. Through instructor-led practice exercises tailored specifically for each participant's current understanding of effective written communication techniques, students can expect improved results as they apply newly acquired knowledge directly into their work throughout the duration of this training session.
In this comprehensive training workshop, you'll acquire the knowledge and skills necessary to craft professional compositions. Best of all, you will gain invaluable experience in avoiding grammar and punctuation mistakes while constructing more effective sentences that communicate your thoughts with clarity and precision. Plus, learn strategies for meeting tight writing deadlines!
Improve your writing skills and gain the respect of co-workers by articulating complex ideas clearly, concisely and convincingly in documents. Discover techniques that will attract attention with impressive presentations designed to maximise efficiency while producing a powerful argument. Put yourself on track for success with enhanced persuasive writing!
Make a lasting impression on your co-workers with improved writing acumen. Show off an impressive command of the written word and demonstrate aptitude, intelligence, and professionalism in each document or email you compose! Refining your writing skills is sure to have tangible results for both yourself and those around you.
Training and workshops available across Australia including Gold Coast, Perth, Melbourne, Darwin, Brisbane, Sydney, Parramatta, Adelaide, Canberra
Advanced Writing Objectives:
Advanced Writing Skills Outline
We will kick off the workshop by introducing ourselves and laying out our plan for success to ensure students can reach their individual learning goals. Through fostering understanding, we'll make sure everyone is on board with what's happening during this exciting experience!
Topics covered in this course
During this session, participants will explore four distinct qualities of effective writing: clarity, conciseness, completeness and correctness. Let's dive in and get a better understanding of their importance!
In this session, we'll explore the critical characteristics of paragraph structures. Participants will assess what makes a great paragraph and how to create one; from length to content order—the tools for success are ready!
Dealing with Specific Requests
Writing a letter or responding to an enquiry can be daunting, but it doesn't have to be! Come learn the tips and tricks of crafting clear, informative messages. Get hands-on practice with writing letters of request so you'll feel confidently prepared next time one is needed.
Online Business Communications
Uncover the essential elements of writing successful blog posts, navigating social media and properly citing sources to ensure your content is credible. Gain insights into crafting engaging messages that leave a lasting impression from this interactive session!
To wrap up the workshop, participants will have an opportunity to sharpen their skills by applying what they've learnt directly to their individual writing projects.
Students will have the chance to wrap up their day by querying instructors, and creating an individual plan of action.
Customised Training Session For Teams (Included No Charge)
Our ultimate goal is to ensure that your training needs are met with the utmost precision. For this reason, we offer a customisation service for our team training packages – allowing us to pull modules from other courses and tailor-make your manual based on individual requirements. Take advantage of this comprehensive solution today!
In-House Customised training benefits: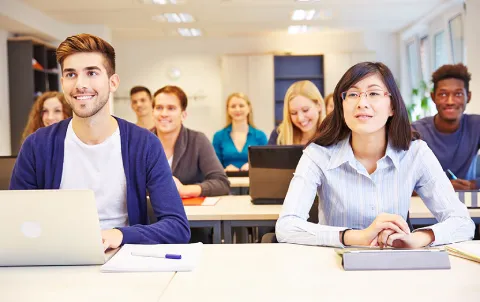 Creating Content (Contact us for Quotation)
Let our experienced writing and editing experts create bespoke courseware and activities built upon your unique specifications. Our team will quickly provide you with a custom outline, followed by the full manual shortly thereafter – all tailored specifically to meet your needs! Get in touch for an individualised quote today.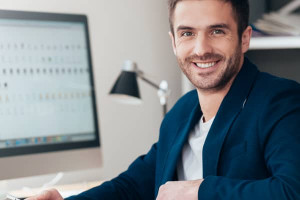 Instructor Led 1 on 1 Workshop
Speak with one of our experienced instructors to select the right course and schedule an online Zoom session at a date that works for you. With no need to wait, your expert training can be completed within four to six hours.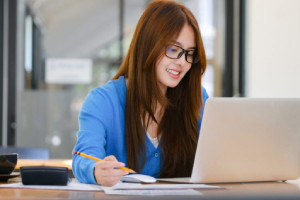 1 Hour Instructor Led Session
Refresh your skillset with a personalised one-on-one session from our expert trainers! Our online Zoom sessions can help you find the right module or course to upgrade and boost your competence in professional areas. Take advantage of this hour long opportunity – perfect for sprucing up anytime during work hours.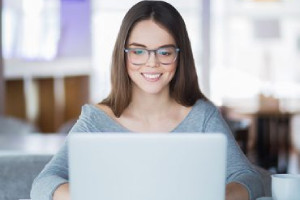 Self Directed Online Course
Gain knowledge and improve your skills at your own pace with our selection of self-paced courses. Our interactive approach to learning provides various activities, assessments and videos to ensure thorough understanding!
Classroom Booking 1 Hr
Book in a 1hr session with one of our trainers
$110.00 AUD (per session)
Book Now