Employee Onboarding Training
Employee Onboarding Training
Available anywhere in Australia including Melbourne, Geelong, Parramatta, Perth, Sydney, Adelaide, Canberra and Brisbane.
Introducing a new employee to the workplace can be an essential part of ensuring their success. Our training course is designed to help your team members learn how best to introduce employees-to-be into your company culture and processes, so that they have all necessary knowledge, skills and behaviours for productivity. This will not only ensure you hire great talent but also keep them on board long term – giving everyone in the office better results!
Onboarding new hires is essential to achieving workplace success. It involves equipping them with knowledge while also instilling a sense of comfort and loyalty – helping make the company feel like home, rather than just an employer. Studies have shown that successful onboarding can lead to increased retention rates among employees. To ensure success, it's essential for every organisation to cultivate their most valuable resource – their employees. Investing in education, knowledge and a welcoming atmosphere helps keep staff morale high while also helping new hires acclimatise quickly. Such initiatives can involve preparing workstations prior to arrival, giving office tours and introducing the company culture as well engaging with them socially outside of working hours.
Strengthen company loyalty and make your team more attractive to potential hires with our essential training course! We offer sessions on human resources, socialisation, and setting the right expectations for employees. Learn about how we can help you unlock the best in your team – contact us now or book a session today to see what makes us stand out above all else.
Employee On-boarding Training Outline
Our workshop starts with an opportunity for participants to get to know each other and establish expectations. During this session students can also clarify their learning objectives.
Topics covered in this course
During this presentation attendees will gain insights into the significance of onboarding and its crucial role, in organisations.
This session will delve into considerations when launching a business, such as managing costs reducing employee stress levels and setting realistic expectations. Join us for a discussion on how to make your startup journey smoother!
In this session participants will receive an overview of the steps to ensure an onboarding experience. Join us as we explore these preparations!
This session will emphasize the importance of checklists. Provide guidance on how to use them. Participants will understand what needs to be included when creating a structured checklist.
Creating an Engaging Program
Participants will design an onboarding program that promotes the integration of new co-workers, into the organisation.
To foster a company culture and support the growth of their co-workers they aim to create an experience.
Follow up, with New Team Members
During this learning session we will delve into the elements of mentoring including building initial connections and providing regular progress checks. Participants will also learn strategies for establishing mentor mentee schedules. Furthermore this course will equip mentors with all the tools to fulfill their role responsibly.
Establishing Expectations
This session will empower participants with skills in defining their requirements identifying areas for improvement and growth setting verbal expectations and effectively communicating them in written form.
Attendees of this session will explore the basics of task assignment. Gain insights into various methods for delegating work effectively.
In this session we will explore the characteristics of feedback discover tools for delivering it effectively and explore different types of feedback. Participants will gain knowledge to facilitate conversations with co-workers.
By the end of todays session participants will have a comprehensive understanding of how to create an action plan and make significant progress towards achieving their goals. They will also have an opportunity to address any remaining questions or concerns with our team, for guidance.
Customised Training Session For Teams (Included No Charge)
Use professional content customisation services to create the perfect training manual for your team. We will adjust and mould materials from our sample library into a workbook that speaks to both you and your cohort's needs, with no additional cost! Our modifications are designed specifically so that you can take pole position against competing teams — let us help you get there by calling today for one of our tailored sessions.
In-House Customised training benefits: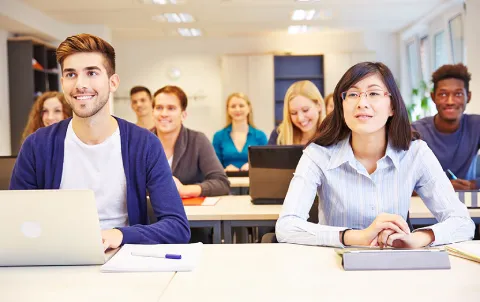 Creating Content (Contact us for Quotation)
Creating quality content has become a necessity for modern businesses looking to increase their efficiency. By leveraging our in-depth understanding of your business, we can provide you with customised training courses that cater specifically to the needs of your team. Our offering includes everything from adding company logos and colors to including case studies, internal data and external research into one comprehensive learning manual – all while giving you full ownership rights over the courseware. To learn more about how we can help create unique training tailored just for you, don't hesitate contacting us today!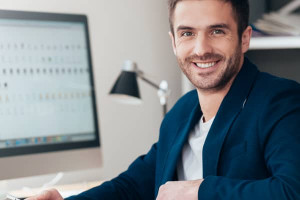 Instructor Led 1 on 1 Workshop
Accelerate your learning and increase productivity with personalised online training from our team of industry-leading professionals. With customisable course lengths ranging between 4 to 6 hours, book an appointment at a date that best suits you – no need for waiting! It will be conducted via Zoom – quick, secure and convenient.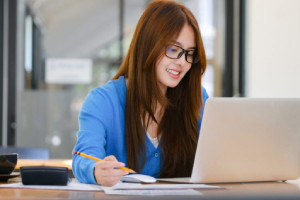 1 Hour Instructor Led Session
Take the opportunity to sharpen your skillset and refine workplace knowledge with a one-on-one session led by one of our expert trainers. Get ahead in work, or use this productive downtime for personal growth – it's all at your fingertips! Make headway from the comfort of home via Zoom; let us help you take that next step forward today.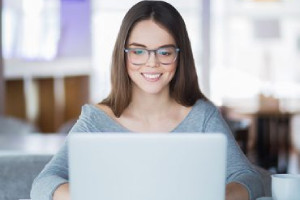 Self Directed Online Course
These courses offer an intuitive and self-guided learning experience. Through a variety of activities, assessments and videos presented in prerecorded format, you can benefit from enhanced knowledge at your own leisurely pace!
Classroom Booking 1 Hr
Book in a 1hr session with one of our trainers
$110.00 AUD (per session)
Book Now