Emotional Awareness Training
Emotional Awareness Training
This training is available Australia wide which includes Sydney, Brisbane, Melbourne, Adelaide, Perth, Canberra, Parramatta and Geelong.
As quintessential components of human experience, emotions serve as dynamic forces that significantly influence our behaviours and interactions. Driven by external factors and internal hormonal responses, these energetic mental states can either inspire personal growth and productivity, or present challenges that inhibit optimal performance. Harnessing the power of emotions fosters self-awareness, adaptability, and a richer human experience.
The modern workspace presents a complex landscape for our minds to navigate. Stress runs rampant among ceaseless social interactions, unforgiving deadlines, and exacting tasks that test us both mentally and physically. As a result, emotions often reach a boiling point, making us vulnerable to impulsive outbursts that we may later regret. The challenge lies in maintaining our composure and protecting our mental well-being amidst this high-pressure environment.
Discover a refreshing approach to managing workplace challenges with Paramount Training and Development's Emotional Awareness Training module. This innovative solution equips participants with essential tools for understanding, expressing, and harnessing their emotions, unlocking greater potential and productivity. Experience the transformative power of emotional intelligence and enhance your professional journey.
Emotions encompass a diverse range of experiences, from elation and repulsion to fury and anxiety. Such feelings are neither innately beneficial nor detrimental, but rather acquire their constructive or adverse nature from the behaviours they inspire in individuals. In various interpersonal contexts, including professional environments, there are accepted norms regarding emotional expression, which can contribute to either productive or harmful outcomes. Inadequate regulation or communication of emotions may result in unfavourable consequences, potentially impacting workplace success and social dynamics. Dive into the captivating world of Emotion Awareness with Paramount Training and Development's groundbreaking module. Enhance your understanding of emotions and master the art of controlling them. Gain invaluable insights into your peers' emotions, and unravel the significant impact they have on both your professional and personal life. Discover the power of emotional intelligence and elevate your life to new heights.
Emotional Awareness Training Outline
Join us on a journey as we start our day by breaking the ice and diving into conversations. Unleash your potential by identifying personal learning goals and setting the stage for an experience.
Topics covered in this course
Exploring the realm of emotions
Come along for an exploration of the world of emotions. Through cutting edge techniques and insights, from experts you'll develop a foundation in understanding their complexities.
Developing self awareness and control
Immerse yourself in an invigorating session that empowers you to handle high pressure situations with grace and finesse. Discover techniques to channel your emotions creating interactions not only at work but also in every aspect of your life. Experience the art of resilience. Unlock your potential.
Empathizing with others emotions
In this captivating session participants will learn how to recognise signs of distress, in others. They will also acquire skills to engage and negotiate effectively with individuals.
Learning etiquette at work and social settings
Next dive into the world of unwritten workplace rules while mastering techniques to maintain composure and regulate emotions even amidst high pressure situations.
Undertake behaviour, decision-making, and consequence training
Engage in a captivating session that explores the connection, between emotions, decision making and their outcomes. Gain insights into how emotional distress can impact our ability to make choices and delve into the long term effects of decisions driven by emotions.
As a conclusion, to the workshop participants will have the opportunity to actively participate in a Q&A session and create their personalised roadmap towards achieving success.
Customised Training Session For Teams (Included No Charge)
Embrace the power of adaptation with Paramount, the leading provider of tailored solutions in the realm of company and employee development. Unlock the full potential of your team by choosing a training course that can be customised to your unique preferences, right down to the finest details – from typography and language, to visual elements and specialised data. Enhance your experience by addressing specific challenges and employee requirements with our expert writers, editors, and researchers. Reach out to us to explore how we can craft the perfect workbook as per your vision, and unlock unparalleled success, together.
In-House Customised training benefits: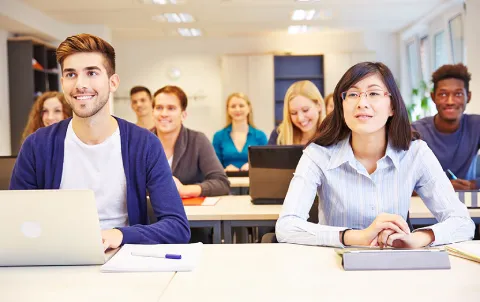 Creating Content (Contact us for Quotation)
Discover limitless learning possibilities with Paramount! Can't find what you're looking for? Not to worry – we're here to cater to your unique needs. Our experts can design and conduct an entirely new course to fulfil your specific requirements or provide you with a tailor-made training manual and workbook for your own use. Together, our developers, designers, researchers, and writers pave the way for a truly personalised learning experience. Reach out to us today and let us shape the ideal training solution for you and your team.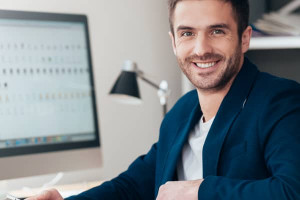 Instructor Led 1 on 1 Workshop
Experience the ease of personalised learning by selecting your desired course and scheduling a session with our highly skilled trainers. Dive into a captivating 4-6 hour online journey, tailored to your convenience – no waiting needed. Connect effortlessly through Zoom and soar beyond traditional learning boundaries!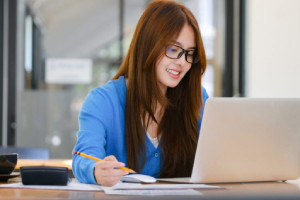 1 Hour Instructor Led Session
Discover new horizons in your professional journey by booking a one-on-one session with our exceptional trainers. Transform your downtime at work into an opportunity to broaden your skills and knowledge in any module, course, or workplace skill. Enjoy the convenience of these engaging online discussions, hosted on Zoom and tailored for an hour of your time. Don't miss your chance to elevate your expertise!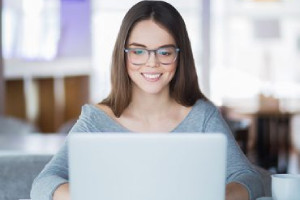 Self Directed Online Course
Immerse yourself in dynamic, pre-recorded courses that feature a variety of activities, assessments, and captivating learning videos. Enjoy the freedom to complete each module at your own pace, making your educational journey truly personalised and engaging.
Classroom Booking 1 Hr
Book in a 1hr session with one of our trainers
$110.00 AUD (per session)
Book Now