Orientation Training: Getting Employees Off to a Good Start
Adapting to change is an essential skill in today's business world. As advancement and experience within a company increases, so too do the amount of new faces, ideas and perspectives you encounter. Though this transition can be difficult at first – especially when becoming attached with previous teams – it's important to learn how best to handle these changes professionally; failure could lead not only to decreased productivity but potential violent outbursts that would damage your career success. In order to maximise success, companies and employees must work together in harmony during the transition phase. This will create a productive environment that facilitates innovation which yields lasting profits for all parties involved.
Orientation is the critical start to a successful integration into our company. We are committed to helping you every step of the way with comprehensive training sessions, informative workbooks and an outstanding first impression!
Those looking for guidance when navigating change – whether a tenured employee wanting to accommodate new team members or someone hoping to familiarise themselves with the culture of their newly joined organisation – this course is invaluable. Through our experienced trainer, you'll gain insight into introducing fresh concepts and build on them through additional sessions tailored precisely to your needs. By the time we wrap up here today, you'll have been taken through every detail needed so that you can welcome inbound changes with confidence!
Customised Orientation Outcomes:
Tailor Made For Your Orientation Needs
Our expansive library of materials enables you to equip your new employees with both the necessary skills and knowledge. Need something more tailored? We can design custom-made training kits, complete with our expertly edited workbooks – providing them a step-by-step guide through any skill they need help mastering! And that's not all: we have assembled some proficient instructors who are ready to train anyone on Customer Service, Retail Sales or Public Speaking– the possibilities are practically limitless!
Get this training and more in Darwin, Perth, Adelaide, Melbourne, Parramatta, Canberra, Brisbane, Gold Coast, Sydney. Information is available by calling 1300 810 725.
Orientation Training: Getting Employees Off to a Good Start Outline
To start off this workshop we'll introduce ourselves and have a discussion about the objectives of the program. This will provide an opportunity for participants to share their goals bringing a perspective to the learning experience.
Topics covered in this course
Finding, Hiring and Retaining Quality Staff
Participants will collaborate on the significance of implementing strategies to attract and retain personnel. Furthermore they explore how this relates to an onboarding program.
Creating Employee Commitment
Participants will delve into the four elements of commitment; gaining clarity, in expectations and desired outcomes; developing competence to handle any challenge; expanding influence by building connections with co-workers or stakeholders and showing appreciation for contributions made.
This session aims to explore how both our own perspectives and those of others shape our outlooks. Participants can expect to gain an understanding of how they view life!
Streamlined Onboarding Process
Participants will examine ways to efficiently welcome short term employees onboard while maximising their productivity during this session.
Creating an Orientation Program
This part of the session participants will have the opportunity to expand their knowledge by exploring a list of pitfalls and mistakes associated with running successful orientations. Armed with this information they can now develop a program for transitions.
Key Elements of a Successful Onboarding Process
During this session, participants will have the opportunity to explore pitfalls and mistakes associated with conducting orientations. With this knowledge at hand they can now create a program that facilitates transitions.
Building Strong Relationships between Employers and Employees
Participants will learn how to establish and maintain relationships between employers and employees using the employer/employee commitment curve. Practical strategies for orienting personnel will also be discussed!
The Nine Traits of Exceptional Employers in Onboarding
In this part of the session participants will gain insights into how these organisations design an orientation program that guarantees a transition into the company. Discover the techniques that leading employers use to ensure their onboarding programs set their hires up for success!
Gaining Approval and Support
Participants will learn insights into obtaining approval from supervisors for the success of the orientation program.
During this session participants will explore ways to enhance the onboarding experience by applying Kolbs learning styles. Discover an approach to effectively engage with members of your organisation!
Exploring Adults Learning Needs
Participants will dive into a session that explores the aspects of adult learning. Uncover strategies to enhance orientation and training programs for maximum effectiveness .
Collaborating with External Partners
Participants will learn on how to establish efficient partnerships with providers, as we proceed with the orientation process.
Building Meaningful Connections
Participants will delve into the significance of building relationships. From acquiring networking skills to understanding the advantages of having a buddy we aim to inspire insights and provide strategies!
Creating Engaging Employee Manuals
Participants will explore the elements that make employee handbooks impactful and effective during this session.
Enhancing Your Onboarding Process
Participants will partner up and collaborate on crafting an action plan for improving their orientation process. Furthermore we will assist in creating a checklist for ensuring success.
To wrap things up attendees can ask questions share any concerns and create an action plan for achieving success.
Customised Training Session For Teams (Included No Charge)
At Paramount, we believe in giving you complete control over your learning experience. With our customisable training courses, you have the power to modify and tailor any aspect of the course – its objectives, material or even scheduling – free of charge! Our dedication to service ensures that all modifications are adapted until they meet your expectations; so book a course with us today for tailored education that meets all needs.
In-House Customised training benefits: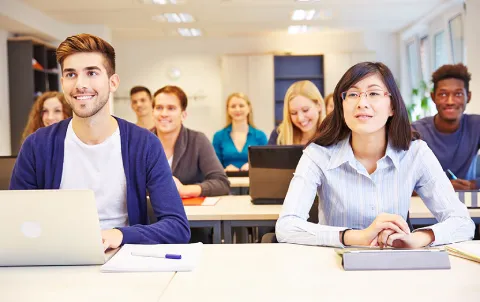 Creating Content (Contact us for Quotation)
At Paramount, we understand how important it is to have the perfect training course for your needs. If what you're looking for isn't already in our library, no worries – simply let us know and a team of expert writers, editors and researchers will be happy to customise one just for you! Once completed and ordered through our Courseware Creation Service , all content becomes exclusive ownership exclusively yours – without any hassle as Our Team do the work on behalf of yourself. Contact us today with questions or inquiries about pricing details!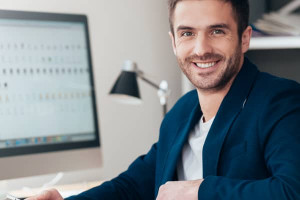 Instructor Led 1 on 1 Workshop
Take control of your learning and book in with a knowledgeable expert for personalised one-on-one tuition. With our convenient online Zoom sessions, customise the duration to fit into 4 – 6 hours on whatever date suits you best – no more waiting around!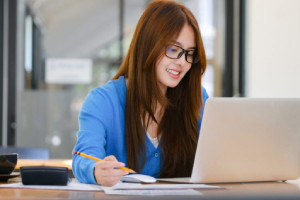 1 Hour Instructor Led Session
Learn from one of our certified trainers and build the skills you need for success in your career. Take a break during work hours to explore courses or modules tailored just for you–all conveniently conducted through Zoom. Each session is only 1 hour long, so seize this opportunity now and unlock new possibilities!
Classroom Booking 1 Hr
Book in a 1hr session with one of our trainers
$110.00 AUD (per session)
Book Now