Human Resources HR Training
Human Resources Training: HR for the Non-HR Manager
People are the key to an organisation's success and HR plays a crucial part in managing that asset. This specially tailored session offers training modules specifically designed for your team of HR professionals, hiring supervisors or leaders – customised with advice on how each individual can become better at their role within the Human Resources department.
Equip your HR Managers with the skills they need to lead their team and maximise performance. Our Human Resources Training Session offers personalised instruction on all facets of leading a human resources department, from pre-employment screenings to effective management strategies for handling employee absences. Elevate your organisation's capabilities by taking advantage of this unique learning opportunity!
Understanding how to maximise the value of a team's human resources is one of the greatest challenges for businesses. This session will provide employees with insights into best practices when it comes to selecting, interviewing and managing personnel so that their skills can be maximised in their given roles.
Objectives for this course:
We can tailor this training!
Our training sessions empower your team to take their skillset to the next level. We have courses tailored for a variety of topics, such as Interviewing Techniques, Profiling and Body Language, Employee Orientation and more – all with the goal of increasing workplace motivation and behaviour! If you'd like us to create something customised especially for your business needs then get in touch today.
Get tailored professional training solutions for your needs and objectives! Our extensive library of information, modules, and courses allows us to create the perfect program for you. Choose from a variety of locations throughout Australia – Parramatta, Canberra , Perth, Melbourne Gold Coast Adelaide Brisbane Sydney Darwin We are always available to answer any questions or provide further details – so don't hesitate call now!.
Human Resources Training: HR for the Non-HR Manager Outline
This workshop offers an opportunity to gain insights, into personal growth and development. As we introduce ourselves and outline our learning goals we embark on a journey of self discovery that promises fulfilling outcomes!
Topics covered in this course
Lets explore the realm of Human Resources as professionals in this field. Through a case study filled with real life challenges we will acquire experience and knowledge that will greatly benefit our careers!
Performing a Skills Inventory
During this session we will delve into how a skills inventory can help manage your expertise and stay ahead amidst changing business landscapes. Discover how this valuable resource enables you to make decisions leveraging what sets you apart from competitors!
Given that the future of businesses evolving Human Resources professionals rely on forecasting to keep ahead and ensure their companies have adequate staffing. By assessing conditions and projecting them forward HR teams can better prepare for employee demand in a changing market.
In this session we will delve into the importance of job analysis, in promoting clarity and ensuring alignment between employers expectations and employees capabilities. We will explore methods to assess the requirements of each role before engaging in a practical exercise.
Identifying Job Competencies
Elevate your development! Discover the techniques and abilities that will propel you towards success in your career. This insightful workshop aims to equip you with a set of skills for achieving your goals at work.
Position Profiles and Job Descriptions
Prepare yourself for an understanding of job descriptions! This session offers a combination of lectures and hands on exercises enabling you to enhance your comprehension from solid to exceptional. Lets embark on this journey together!
Do You Really Need to Hire?
Unleash the potential within your organisation by considering candidates for new positions. In this session we will explore strategies to leverage existing resources while providing an exercise that sheds light on the effort required when bringing an employee on board. Get ready, for an experience filled with enjoyment!
Attention people! Get ready to explore groundbreaking recruitment techniques that will simplify the process of finding the addition, to your team. In this session we will delve into eight strategies that ensure no potential candidate slips through the cracks.
Stay ahead of the competition by joining this meeting and gaining insights into crafting job advertisements that truly stand out. Uncover the strategies that yield results!
Discover the advantages of utilising a resume screening guide in your hiring process during this session. We will provide a dive into how to craft. Effectively employ such a guide.
Preparing for the Interview
Being well prepared for an interview is crucial when it comes to impressing your interviewer. Join us in a fun environment where we offer a list of preparation points and engaging role playing exercises. Gain experience. Enhance your chances of success!
Unlock the secrets to conducting interviews in this session. We'll take you on a journey through time as we explore proven techniques for interviewing. Gain an edge by unlocking insights, into historical approaches criteria evaluation, behavioural methods and critical incident tactics that you can apply in future situations.
In this session let's dive into the strategies, for managing the interview process. We will explore approaches to assess candidates and ensure success in your upcoming interviews!
Employee Orientation and Onboarding​
Onboarding should not be a one time event. It should be a process that sets the foundation for long term success in your career allowing you to evaluate opportunities while maximising your personal growth in each new role.
Join us for an experience that will help you enhance your leadership skills. Through a fun filled activity. Nurture the leader within you!
By utilising a training program any organisation can unlock its potential. This session offers business leaders insights on creating and implementing a development strategy tailored to their specific organisational needs. Learn about components for conducting assessments and explore internal as well as external options enabling you to make informed decisions for your team!
Working with External Providers
Selecting the right partner organisation is a step, towards optimising your businesss success. This session will provide guidance on criteria and factors to consider when making such a decision!
Join us for a session where we delve into effective ways to boost performance enhance engagement and empower employees through impactful evaluations. Through exercises and a captivating case study you'll gain insights, on how to create appraisal systems that foster growth and development.
Discover the hidden costs of absenteeism in your business. Participate in an exploration where we uncover the common causes of absenteeism and explore practical solutions through a guided case study. Learn strategies that can help reduce costs in the run!
Managing a Diverse Workforce
Get ready for an eye opening experience as we dive into the dynamics of workplace diversity! Our comprehensive lecture and collaborative activities will provide an opportunity to explore how embracing our differences can lead to teams. Join us now on this journey of discovery!
In this session we will delve into 10 principles that can safeguard your information and ensure privacy as technology continues to advance. It's time to be proactive. Join us for a discussion, on these pressing issues!
Compensation and Benefits
Join us in our session as we embark on a journey exploring how strategic compensation and benefits can foster employee loyalty.
We will also explore the steps that need to be taken in order to successfully move forward with initiatives.
Managing Disciplinary Issues
During this session we will learn a four step approach, to handling issues, which can be customised to suit any situation. We will gain expertise on the methods of resolving problems and developing practical solutions in an efficient manner.
One of the challenging aspects of running a business is making decisions, such as employee dismissals. This discussion and study aims to provide insights into making these transitions smoother for both parties by exploring ways of handling situations.
Understanding why employees choose to leave a company can greatly benefit organisations. In this session we will assist you in gaining insights into employee turnover through exit interview strategies and tailored questionnaire examples suitable for any business environment.
After completing the workshop each participant will have the opportunity to engage in a discussion and develop a plan, for implementing their newly acquired knowledge.
Customised Training Session For Teams (Included No Charge)
At Paramount, we believe in creating an experience that is tailored to your exact needs. We offer free customisation of all training content: from workbooks and presentations, right through to certificates – this personalised touch ensures you get the most out of our services! With a wealth of choice available when it comes to design as well as word selection – not forgetting completely at no extra cost too – there's never been a better time than now for choosing us!
In-House Customised training benefits: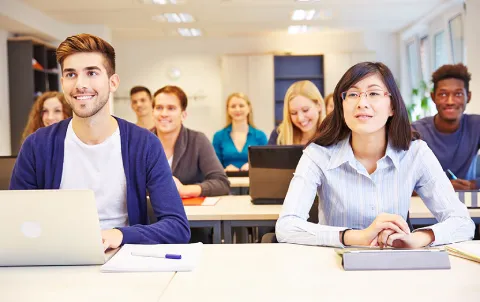 Creating Content (Contact us for Quotation)
Our top-of-the line training courses are designed to provide customised solutions for all of your team's needs. If you're interested in venturing beyond our library, we also offer personalised courseware that can be created on demand and owned by you! Our dedicated staff will help guide you through the process and find the right package at a price point best suited for your requirements. Reach out today to learn more about this unique offering.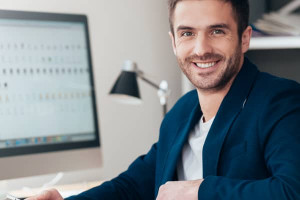 Instructor Led 1 on 1 Workshop
Our expert trainers provide a personalised learning experience that takes place on your chosen date and time. In just 4-6 hours, you can take advantage of our convenient Zoom platform to become equipped with the skills needed for success – without having to wait around!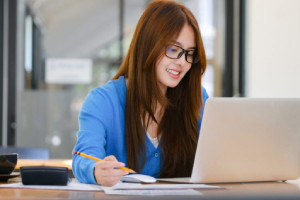 1 Hour Instructor Led Session
Upgrade existing skills or learn something new with an expert trainer. Take advantage of this online training session via Zoom, where you'll have the opportunity to engage in meaningful discussion about any module, course or workplace skill for one hour – perfect for work breaks!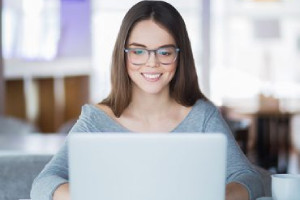 Self Directed Online Course
Our courses offer the flexibility of self-paced learning, with activities and assessments to certify your understanding. Use our prerecorded videos for a comprehensive educational experience!
Classroom Booking 1 Hr
Book in a 1hr session with one of our trainers
$110.00 AUD (per session)
Book Now