Every company's performance is closely linked to how they maintain ethical standards. With business ethics training, employees can gain an understanding of their responsibilities towards others, including customers and suppliers. It also ensures companies choose the right products for consumers and promote themselves in a responsible manner – all contributing to making sure businesses reach peak performance levels with good conscience intact!
The proper behaviour of employees toward each other, as well as their approach to the craft and duties for which they were hired can have an immense impact on a organisation. Ethical practices shown by businesses should not be taken lightly​: it sets standards in terms of morale and productivity, while also creating strong bonds between co-workers that help unite them around common goals. Without such principles at work within business structures, there would likely be chaos – making ethical guidelines paramount when striving towards success.
Business ethics courses provide comprehensive training addressing all of today's key ethical issues – from legal obligations to moral principles. Students gain an appreciation for the importance, benefits and consequences of appropriate conduct in any given business context. They learn how applying sound judgement can not only benefit their organisation but also maintain a competitive edge no matter what company setting they work within.
Business ethics training will give you the tools to navigate through ethical predicaments with confidence. With a strong understanding of what is accepted in business and practical skills acquired from real-world scenarios, it enables you to formulate informed decisions when confronted by such dilemmas. Preparing for these situations ensures that your decision making processes are rationalized and not taken lightly; ultimately keeping both yourself and your organisation safe from any unwanted repercussions!
Suggested Course Objectives:
Paramount Training provides tailored training workbooks that can be customised to meet unique business objectives. Whether you're looking for proper ethics development, or other specific needs – we are able to provide a bespoke solution across all of Australia's major cities: Parramatta, Darwin, Gold Coast, Canberra Sydney , Melbourne Adelaide , Perth and Brisbane! Get in touch with us today and let our editing team create something special just for your organisation.
Business Ethics for the Office Training Outline
During the day of our workshop we will commence by introducing participants to what they can expect from the training. Additionally individuals will have the opportunity to determine how they personally wish to benefit from this learning experience by setting their goals.
Topics covered in this course
Todays discussion will delve into the meanings of "ethics" and "morals," allowing participants to reflect on their beliefs. To begin our session lets uncover what these concepts truly entail, enabling us to gain an understanding of ourselves.
Assessing Your Moral Compass. Part One
To prepare for what lies lets focus on hypothetical scenarios. By examining these situations and discussing responses we will develop the skills needed for making sound decisions.
The Importance of Ethical Behaviour
During this session we will explore the benefits that stem from acting. From building a reputation and fostering trustworthiness to achieving long term success – exploring behaviour can be advantageous, in numerous ways!
Exploring Kohlberg's Six Stages
In this session we will delve into an exploration of Kohlbergs six stages of development. Through a lecture followed by engaging group exercises participants can gain an understanding of these stages.
Some Objective Ways of Looking at the World
Discover the realm of philosophy in our session! We will delve into the timeless principles of "The Golden Rule" and Utilitarianism examining how their teachings remain relevant in todays debates. Join us as we uncover depths, within these pillars of thought!
What does it truly mean to be ethical?
 Merck Pharmaceuticals presents a thought provoking dilemma that holds implications depending on ones perspective. In our lecture and small group discussions we will explore this example to understand how choices can differ when viewed from angles.
Avoiding Ethical Dilemmas
Learn methods for avoiding dilemmas and put your newfound knowledge into practice by engaging with a real world ethical case study. Join us as we dive into approaches for managing commonly encountered moral quandaries!
Making choices that align with our interests can often prove challenging. In this session we will explore the pitfalls of decision making and provide valuable strategies for making sound judgments.
Developing an Office Code of Ethics
Get insights into establishing a code of ethics for your organisation, in this session. We will cover the aspects involved in developing an office code of ethics.
We will cover the components of an system how to determine if your business is prepared to adopt one and examine some illustrative examples that can assist you in developing your own.
Ethical Concerns, in Business
Renowned ethics expert Nan DeMars has outlined 22 principles for promoting practices in the workplace. We will delve into this subject during a lecture. Then explore ways these ideas can be implemented to address any moral quandaries encountered within office environments today.
Essential Tools for Decision Making
During this session we will explore a three step problem solving model. Discover resources that can greatly enhance our ability to resolve issues efficiently. Uncovering these tools can revolutionize the way you approach problem solving!
Tools for Ethical Decision Making
In this segment we will examine approaches to resolving dilemmas – from well known methods like the "smell test" and "shoe test," to more advanced techniques such as the Potter box and Kidder process. Each tool offers a perspective on identifying minded and ethically sound solutions.
Challenges, with Company Policies
By attending this session you will acquire the tools to address any dilemmas that may arise from your companys policies.
Discover ways to ensure that moral standards are upheld in challenging situations.
Dealing with Ethical Challenges Among Co workers
Join us for a thought provoking session where we will explore strategies to address dilemmas that can arise in the workplace. By sharing tips and engaging in a case study exercise participants will gain insights into effectively navigating ethical challenges, alongside their co-workers.
Addressing Requests from Clients
In this workshop we will delve into the underlying motivations behind demands from clients and learn how to handle them confidently with integrity. Through role playing exercises attendees will gain experience in making crucial decisions while maintaining their ethical responsibilities.
Navigating Dilemmas with Supervisors
Designed specifically for supervisors this session aims to equip you with the tools to handle situations that may arise and help you navigate potential dilemmas posed by your superiors.
Managing Mistakes; What to Do Next
We all know the feeling of regret after making a decision we wish we could take back. Join us as we explore approaches, for dealing with mistakes and finding solutions when things go awry.
Nan DeMars widely recognised six step plan offers guidance for recovering from ethical mistakes enabling personal growth and learning. This session invites you to join us as we delve into the exploration of the effective ways to rectify our missteps.
Part Two; Evaluating Your Moral Compass
Now participants will have an opportunity to test their resilience by approaching a series of scenarios, equipped with knowledge gained from this workshop.
As we wrap up this course participants will have a chance to delve into their inquiries and develop a plan, for continued success.
Customised Training Session For Teams (Included No Charge)
Experience the highest level of training with our customisation options. With full control over manuals, delivery and images included – plus your company logo if you choose! We can craft content tailored to meet your team's individual needs for an unbeatable experience that goes beyond generic sessions. Contact us today and unlock paramount difference in skills development through personalised coaching solutions like never before.
In-House Customised training benefits: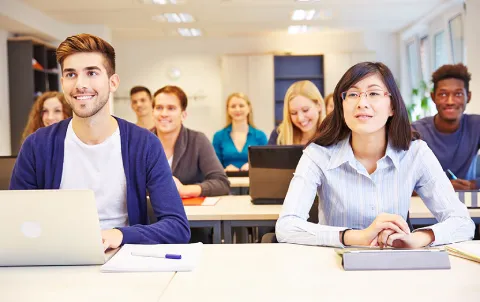 Creating Content (Contact us for Quotation)
Transform your training sessions with our unique Courseware Creation Service! We'll do the hard work for you and create content that will make each session more meaningful. With this service, all rights to the material belong fully to you; we take care of every detail so you can deliver an excellent experience in-house. Let us help enhance your learning environment – get in touch now and find out how!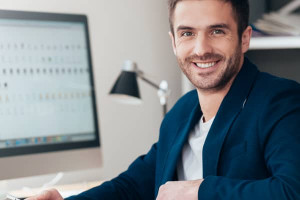 Instructor Led 1 on 1 Workshop
Our expert trainers are here to help you reach the finish line! Choose your course and book in a personalised online training session with Zoom. Get on track within 4-6 hours without having to wait for an available date – it's that easy!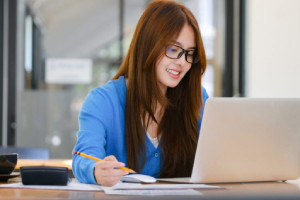 1 Hour Instructor Led Session
Gain the knowledge and expertise to empower your career with a 1-hour online training session from one of our esteemed industry professionals. Get ahead in today's environment by deepening your understanding on any module, course or workplace skill! Boosting skills has never been easier – Zoom into success now!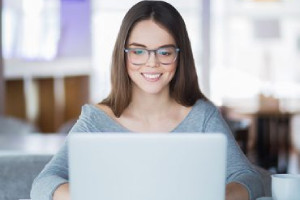 Self Directed Online Course
Our courses provide an interactive learning experience – with multimedia activities, assessments, and videos. Enjoy the flexibility of completing them at your own speed!
Classroom Booking 1 Hr
Book in a 1hr session with one of our trainers
$110.00 AUD (per session)
Book Now