Effective Coordination Training
Effective Coordination Training
Let us help strengthen and empower your team members with our coordination training session! We offer professional assistance that can be tailored to the unique needs of each employee or group, whether it's developing personal skillsets or fostering better communication between departments. Our trainer has experience in many locations across Australia – Gold Coast, Parramatta Darwin, Brisbane Adelaide Perth Melbourne Sydney Canberra – so simply pick one near you for a positive impact on both individual performance as well as inter-team collaboration.
Effective teams don't happen by chance, they are built through a systematic process. This Coordination Training Session will equip your team with the knowledge and skills needed to drive results in an efficient manner. Working together becomes easier when individual contributors understand how their actions affect others within the workplace environments; ensuring that deliverables meet expectations without compromising overall goal achievement. Leverage this training session today so you can all work smarter, not harder!
Effective Coordination Training Outcomes
Our team of training experts are able to craft the perfect learning experience for your needs. If our standard course doesn't meet all of your objectives, talk to us today – we can provide samples and examples or even create custom content just for you! To find out more about how we can help you get started on reaching success in this area, call 1300 810 725 now or contact us here.
Effective Coordination Training Outline
Coordination is fundamental to teams achieving the highest performance levels. This Coordination Training Session will help your people learn how they can contribute, coordinate and collaborate on their tasks so that all expectations are met – leading you closer towards success! Improve individual skills as well as team-level coordination of resources and personnel for effective goal delivery. Unlock organisational potential with this invaluable training opportunity.
Topics covered in this course
An effective coordinator must plan meticulously – something we explore in great depth during the first part of our training session. Through this, participants will gain valuable insight into how to successfully harmonize events, people and tasks within a professional setting.
Coordination with People/Coordination Tasks: Differences
In this module, we explore the complexities of coordinating tasks and people. Participants will gain insights into specific skills necessary for successful coordination in both areas through an engaging dialogue.
Are your skillset more suitable for tackling tasks with a spontaneous can-do attitude, or do you prefer to strategize and plan ahead? Our trainer will help participants uncover the interplay between these two approaches, so they'll be ready whatever comes their way.
Communication is essential for successful coordination and development. This session teaches participants how to make their communication more specific, as opposed to generic, thereby improving its effectiveness. Additionally, attendees will also be trained on methods of boosting the quality of their communication beyond what it currently is..
SMART goal setting is a widely-known and effective method of achieving objectives. In this program, we'll delve deeper into the concept to explore more sophisticated techniques for successful outcomes.
Questioning Techniques to Help People Understand
Effective collaboration demands dedication and communication. At this training session, attendees will explore advanced strategies to ensure everyone is engaged in creating unified results with successful implementation. With the right direction, you can be sure your team goals are achieved!
Resources to Increase Time Management/Planning
Time management is an integral part of the planning and coordination skills we can help participants to develop. Through this section, our team will equip them with the tools needed to effectively manage their time – making any task more manageable!
At the conclusion of this course, participants will be offered a window to not only ask pertinent questions but also construct an action plan for continued development.
Customised Training Session For Teams (Included No Charge)
Are you looking to level up your personal and professional development? Our specially tailored training courses are perfect for self-starters wanting the best of both worlds – no two individual's learning journey is exactly alike, so Paramount offers clients personalised customisation options when making their selections. Whether it's switching out subject matters or deciding on a different approach that works better with your lifestyle, we have something here just right for you! Get started today by booking one of our insightful courses!
In-House Customised training benefits: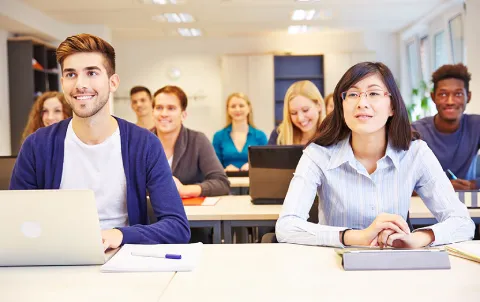 Creating Content (Contact us for Quotation)
Our team treats all clients as the unique individuals they are, never lumping them together. We strive to provide our very best service every single time and help each client reach their full potential by selecting from a seemingly endless library of courses or making special requests for something custom-tailored. Ready to take control with your own training material? Reach out today!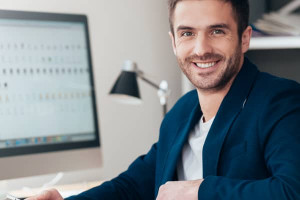 Instructor Led 1 on 1 Workshop
Take charge of your learning journey and join us for a one-on-one consultation with our experienced trainers. Get personalised, tailored instruction on the exact topic you need in just 4 to 6 hours – no waiting around required! Plus, receive premier online guidance via Zoom from wherever it is most convenient for you.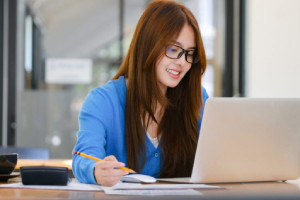 1 Hour Instructor Led Session
Our expert trainers can help you unlock your inner potential! Take a dedicated hour and join one of our online sessions via Zoom to discuss any module, course or workplace skill. It's the perfect way to enhance yourself – whether it be during work hours or in downtime. Don't wait any longer; level up today!
Classroom Booking 1 Hr
Book in a 1hr session with one of our trainers
$110.00 AUD (per session)
Book Now