Diversity/Discrimination Training
Diversity and Discrimination in the Workplace Training
In a modern, inclusive world, businesses recognise the value of diversity and multiculturalism in their workforces. At its core is an understanding that with greater access to talent comes increased economic opportunity – something even renowned CEOs benefit from personally. For employees too there are significant positives linked with cultural acceptance – higher productivity rates, improved morale and broader cultural litreacy amongst them. But progress can still be made; through challenging generations-old stereotypes and equipping staff to handle discrimination constructively when it arises we drive forward our mission for meaningful societal change within the workplace setting.
Achieving a safe and productive work environment requires an understanding of diversity in all its forms. Our courses are designed to give you the insights needed to optimise performance across cultures, improve inclusion within your organisation and equip individuals with the ability to spot workplace discrimination. We have comprehensive training programmes available that can be tailored specifically for your personal or corporate needs – just contact us if you need advice on how best to integrate these into your existing framework. Let's join forces towards creating a better tomorrow together!
Our session is available across Australia, from the bustling cities of Sydney and Brisbane to regional hubs like Adelaide, Perth and Darwin. We also cover key metropolitan locations such as Melbourne, Parramatta and Geelong.
Diversity and Discrimination Training Outline
At the start of our workshop we will introduce ourselves. Get acquainted with each other while also exploring what this experience has in store. After that participants will have the opportunity to set their personal learning goals and broaden their perspectives throughout the rest of the session!
Topics covered in this course
During this segment we will delve into the concept of diversity and its numerous benefits. We will discuss the principles that underlie diversity management well as examine policies that foster an inclusive environment where all voices are valued and respected.
In this session we will deeply explore the topic of diversity along, with its advantages. Additionally we'll provide an overview of initiatives and procedures related to addressing complaints. Join us in this conversation about race to unlock your potential!
Employees with Disabilities
Through an approach attendees will learn insights into recruiting and onboarding employees with disabilities. We'll also discuss practices that promote diversity within the workplace.
During this session participants can become experts on employing mothers. They'll gain understanding about accommodations timing of maternity leave and best practices for managing employees while staying compliant, with their legal rights.
Breastfeeding Support, for Working Mothers
During this session we will discuss a policy that ensures working mothers have the support and time for breastfeeding. We will explore the break times provided by employers and any exceptions related to lactation accommodation.
Handling Sexual Harassment
In this session participants will gain an understanding of harassment and acquire the skills needed to effectively address such situations. The training will cover procedures policies in these cases as well as HRs role in ensuring successful implementation.
Recruiting and Retaining Employees Over 40
With this session we will explore strategies for organisations to recruit and retain employees over the age of 40 while considering salary structures and termination policies. Lets uncover the elements that lead to success when hiring individuals!
Supporting the LGBTQ Community
Participants will have an opportunity to understand and explore the challenges faced by individuals in the LGBTQ community. They will receive guidance on how to provide support through human rights campaigns discover a company's commitment to opportunities, for all and access resources specifically designed with LGBTQ issues in mind.
The Value of Sensitivity Training
This session will delve into the advantages of sensitivity training ranging from hands on delivery methods to assessing its effectiveness.
Lets delve into the ways in which practical approaches can enhance teamwork and foster better relationships in the workplace!
To conclude the course students will have a Q&A session where they can personalize their learning experience by creating an action plan that suits their needs.
Customised Training Session For Teams (Included No Charge)
Unlock your potential with a customised training session, tailored specifically to the needs of you and your business. Our extensive library offers modifications for any course – making it easier for participants to engage in their learning environment. Let us help you get more out of each experience by designing an interactive program that will facilitate maximum impact on both businesses and employees alike! Contact our team today and discover what we can do together when specialising in personalisation.
In-House Customised training benefits: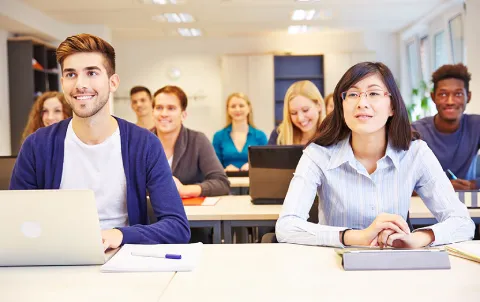 Creating Content (Contact us for Quotation)
Our team of experts is committed to developing customised training courses that meet the needs and desires of our clients. With a dedicated focus on providing comprehensive, high-quality learning materials for organisations across industries and sectors, we are confident in helping your business succeed through effective instruction. Our services include course writing from scratch as well as reworking existing material into something tailored specifically to you – no more generic content! If you're looking for an individual approach with tangible results, get in touch today; let us help write a manual unique to your organisation's requirements.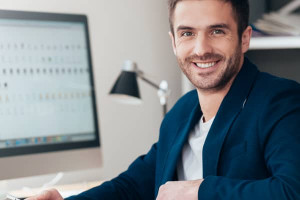 Instructor Led 1 on 1 Workshop
Get the training you need on a date that works for your schedule. Our expert trainers are available to guide you through our courses, with flexible 4-6 hour sessions conducted via Zoom – no waiting required!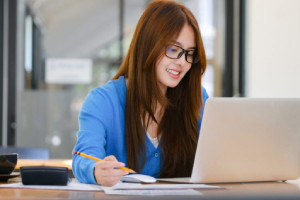 1 Hour Instructor Led Session
Uncover new insights – get the most out of your down time by sharpening skills with a one hour online training session, tailored to fit any module you need assistance in. Connect with an experienced professional and supercharge workplace capabilities virtually! Zoom into success now.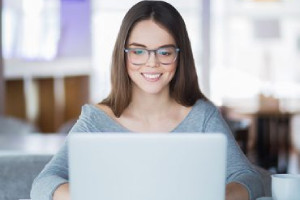 Self Directed Online Course
Our courses offer a dynamic learning experience, featuring multiple activities and assessments to keep you engaged. You can easily tailor the program to your own pace of study – allowing for flexible yet thorough education in one convenient package!
Classroom Booking 1 Hr
Book in a 1hr session with one of our trainers
$110.00 AUD (per session)
Book Now