Corporate Communication Skills
Corporate Communication Skills Training
The workplace demands a level of social proficiency that goes far beyond traditional etiquette rules. Communication and manners between peers play an essential role in the proper functioning of any office, so it is important to understand how each should be used in order to navigate through this complex environment with confidence. Knowing how and when to interact appropriately can create opportunities for success amongst co-workers – mastering these skills will not only bring peace but also allow individuals greater mobility within their organisation.
From complex linguistics to rigid structures, both communication and etiquette demand mastery. Those already accustomed to the traditional rules of social conduct may find they need more than a cursory knowledge in order to properly navigate today's workplace where office etiquette demands an adept understanding of its nuances. Though formidable challenges, becoming proficient with either offers plenty of rewards once it is achieved!
Through Paramount Training and Development, people can be taught the essential fundamentals of workplace communication. With a greater reliance on modern technology to communicate across distances, mastering appropriate etiquette and language use is more important than ever in order to ensure effective interactions between co-workers. Those willing to invest time into learning these skills will find they are building an organic framework that may take years or decades but pays off in successful future communications. Our Corporate Communication Skills Training Course was designed to provide the public with essential skills for successful communication in corporate settings. With this innovative program, we strive to equip our participants with powerful tools and insights that will enhance their professional development.
The art of successful workplace communication is rapidly diminishing as modern interactions demand less and less. Paramount Training and Development understand the importance for organisations to equip their employees with necessary corporate communication skills, in order to maintain a productive working environment. Our Professional Corporate Communication Skills Training course meets those needs, providing comprehensive insight into desirable attitudes, work ethics and language use within a business context.
Corporate Communication Skills Training

Outline
At the beginning of our session we will introduce ourselves and discuss the topics that will be covered in this workshop. Additionally each participant will have the opportunity to share their personal learning goals for the day.
Topics covered in this course
Introduction, to Business Communication
Participants will explore the art of communication. Gain insights into various strategies for sharing information efficiently. We will delve into how communication plays a role in achieving professional success.
Essential Communication Skills
As participants progress through the course they will learn about the core principles of communication. This includes mastering both written and verbal communication as understanding effective questioning techniques and non verbal cues.
The Initial Connection Process
Learn techniques to make an impression! In this segment you will discover communication strategies. Develop memorable introductions for meetings. Moreover you'll uncover ways to engage positively with others during group discussions and interviews maximising your impact. Unlock your potential today!
Workplace Communication Skills
This session focuses on communication skills specifically tailored for the workplace. From understanding business etiquette to crafting emails and delivering presentations participants will acquire valuable tools to navigate any potential communication challenges, with confidence.
At the end of this course students will have an opportunity to receive support, for their learning goals and have any remaining questions answered. Each learner is encouraged to reflect on their progress and create a plan, with steps to achieve their objectives!
Customised Training Session For Teams (Included No Charge)
Paramount understands that "one size fits all" solutions can fall short of expectations. To ensure you get the best training for your employees, we customise our content to meet individual needs – making sure it resonates with staff and has a lasting impact. We offer an extensive library of modules from which to choose; plus font changes and workbook styling come as standard! Put simply: Paramount will make sure your organisation's unique requirements are met so that every learning experience is optimised—and effective.
In-House Customised training benefits: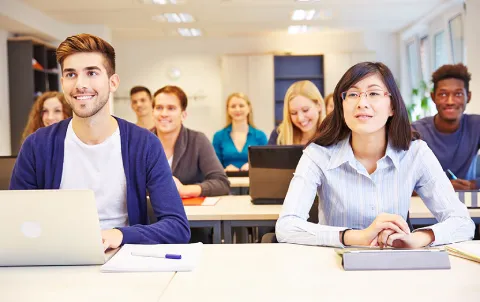 Creating Content (Contact us for Quotation)
Paramount strives to meet all of their customers' unique training needs. To ensure the greatest success, they provide a customised service that creates bespoke courses and modules tailored specifically to each company's individual requirements. The Workbook/Content Creation services is Paramount's commitment to providing industry-leading customer satisfaction by ensuring no request goes unanswered! Paramount doesn't just offer off-the-shelf training, but will create custom content that is tailored to your company's needs. We can design and develop comprehensive workbooks so you'll have the resources needed for all of your future sessions. Get in touch with us today and let our experts craft a specialised solution that fits perfectly with what you need!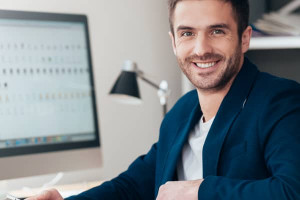 Instructor Led 1 on 1 Workshop
Secure your seat in one of our informative and interactive online classes, offering 4-6 hours' worth of expert skills training. You have the choice to select a course at your convenience—no need to wait for set dates! Gain insight with Zoom's live virtual platform.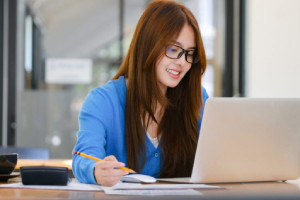 1 Hour Instructor Led Session
Discover new workplace skills and gain the knowledge you need to succeed with one of our expert trainers. Our online Zoom sessions provide an opportunity for professional development during your downtime at work; allowing you to make strides towards career growth in just 1 hour!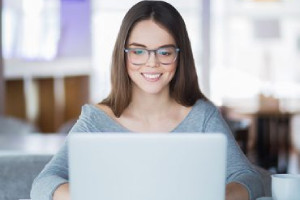 Self Directed Online Course
Our courses are designed with your learning needs in mind. Enjoy personalised assessments, videos and activities at your own pace!
Classroom Booking 1 Hr
Book in a 1hr session with one of our trainers
$110.00 AUD (per session)
Book Now