Corporate Communication Skills
Corporate Communication Skills Training
The workplace is a social environment. Much like any other social environment a lot of things are demanded of it such as encouraging certain mannerisms while discouraging others, communication between peers being of paramount importance, and providing and rendering the right kind of services to the right kind of people. It's a complicated mix; it involves etiquette, which is to say, how one carries themselves in the workplace environment, and how one can communicate most effectively with one another in said environment. Both need to be performed with a degree of proficiency, and if mastered, can allow a person a surprising degree of movement within the office.
It's not easy to do however as communication and etiquette, while similar and do often enough intersect, are worlds apart from one another. Etiquette follows rigid structures that most people spend their entire lifetimes mastering; and this is only for general etiquette and not work-related office etiquette, which in itself takes a fair bit of learning to even practice. Communication meanwhile is well within the wheelhouse of linguistics; which means it has many factors to consider to be even remotely effective, these can range from the obvious, to the complex and often obscured.
As was stated before, workplace communication is a careful but volatile mix of etiquette and language use, as such lessons learned from it and proper application can take years, even decades to master. Thankfully however any lesson that can be learned can also be taught, and there are ways to teach the core fundamentals of these lessons for one to effectively and organically construct a framework of their own to operate under. Paramount Training and Development sees the potential need for people proficient with both attributes and how with the rise of modern technology and distancing of social interaction, these lessons will become more and more necessary in future. This was the impetus behind the creation of our Corporate Communication Skills Training Course and why it was made available to the public.
The demands of the workplace are great and many; from desirable attitudes, work-ethics, and language, to the effectiveness of language and language use in its environment. It's a careful balance of many elements that is quickly becoming a lost art as social interaction in the constantly shrinking modern world demands less and less of it. Paramount Training and Development has developed this Corporate Communication Skills Training course to meet the demands of organisations in need of better workers and workers that desire to better integrate themselves into the workplace environment.
Corporate Communication Skills Training

Outline
We will spend the first part of the session getting to know participants and discussing what will take place during the workshop. Students will also have an opportunity to identify their personal learning objectives.
Topics covered in this course
Introduction to Business Communication
First, participants will learn about the role and importance of communication and understand the different modes of communication.
Essential Communication Skills
Next, participants will learn the principles and techniques of written and verbal communication and the art of questioning and the power of body language.
The Initial Connection Process
Here, participants will learn how to communicate powerfully and stand out during first impressions and meetings, from performing well during group discussions and interviews to simple techniques to build better connections with people.
Workplace Communication Skills
In this session, participants will learn integral communication skills for the workplace including the principles of business communication, email writing etiquette, presentation skills and navigating communication roadblocks.
At the end of the course, students will have an opportunity to ask questions and fill out an action plan.
Customised Training Session For Teams (Included No Charge)
Have you ever had a training solution that didn't hit the mark? Was it the presenters fault or was the material too generic? Paramount wants to help you with that; we offer customisation services for all our content, both new and old.  We let you choose the modules from our library and help build a custom session. Don't like the font on the communication course? We'll happily change it for you and style the workbook for you.  We make sure you are the first priority. You know your employees better than we do, let us know what we can do to customise the training and we will help deliver and effective session.
In-House Customised training benefits: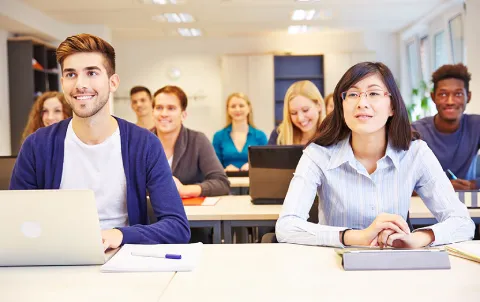 Creating Content (Contact us for Quotation)
Paramount specialises in providing other companies with training courses that actually suit their training needs. Often, when people browse our large library of courses, they may not always find what they are looking for. We know this and that's why we created the Workbook or Content Creation service. Our team seeks to rectify any lack of content or module by offering a content creation service. That's right, if you don't find what you're looking for, Paramount accepts requests from you to make that training content. Don't be afraid to ask us to write up any training courses you or your company needs. We can also create your very own workbook so you become the owner and can use it in future training sessions. Designed and developed to suit you. Contact us for more information or for pricing on content writing and creation service.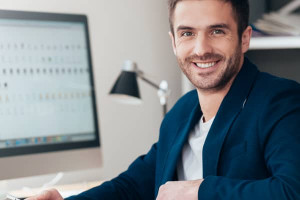 Instructor Led 1 on 1 Workshop
Choose your course and book in with one of our expert trainers. 4-6 hrs on a date specific to you. No need to wait for a date. Conducted online with Zoom. Duration 4-6hrs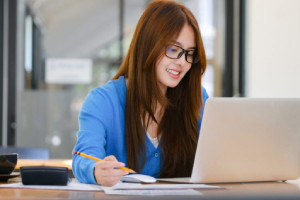 1 Hour Instructor Led Session
Meet with one of our expert trainers and discuss any module, course or workplace skill. Great to upskill and for downtime at work. Conducted online with Zoom. Duration 1 hr.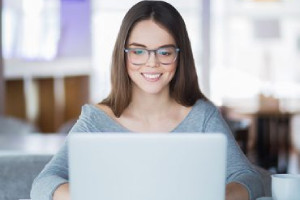 Self Directed Online Course
These courses are prerecorded with multiple activities, assessments and learning videos. Can be completed at your own pace.
Classroom Booking 1 Hr
Book in a 1hr session with one of our trainers
$110.00 AUD (per session)
Book Now