Diversity Series: What is Inclusion?
Diversity Equality and Inclusion
It is clear that companies will continue to invest more resources and attention in advancing diversity, equity and inclusion (DEI) in 2021 and beyond.
What is Inclusion?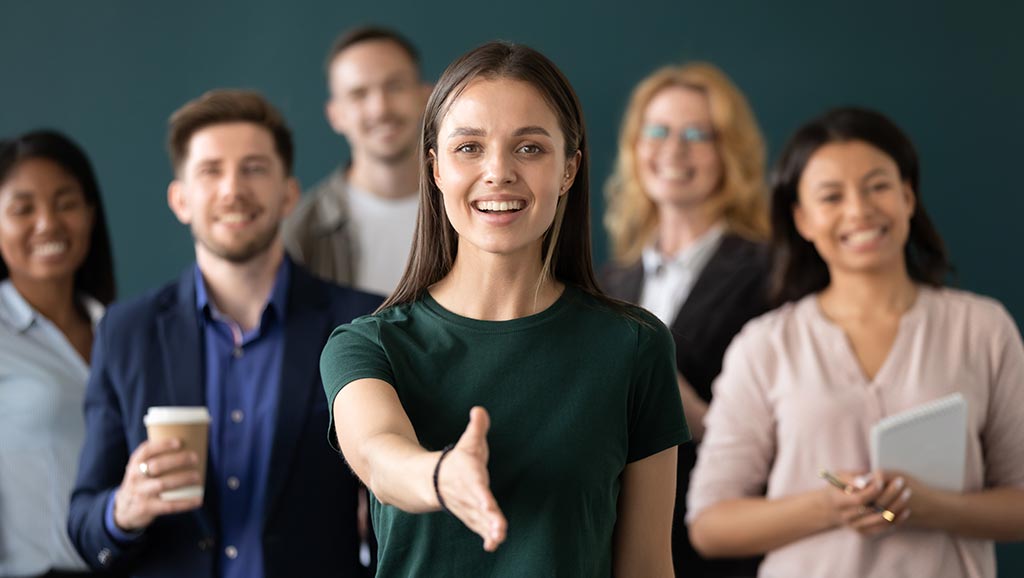 Global Organisations have always believed in inclusion at work. However today we still face the greatest challenge of creating inclusive and diverse workplaces. It is possible. It is however difficult for many organisations. While many organisations are aware of the importance of diversity, not enough have considered inclusion. Inclusion is becoming a hot topic in the workplace. Conferences have been highlighting the importance of inclusion in today's workplaces.
Diversity refers to the presence of different perspectives within an environment. This can be a difference in race, gender, or any other characteristic. Inclusion refers to the practice of making sure that employees feel included and supported by the company. Diversity and inclusion are a grouping of individuals who get along and integrate. Diversity efforts won't succeed if there isn't inclusion at work.
Inclusion is crucial to the success of diversity efforts. However, creating an inclusive culture will also benefit employee engagement and productivity. Inclusion is more than just putting employees together with differences. It is about communicating with and including all members of the organisation.
Leaders agree that an inclusive workplace is essential. However, what inclusive means and how it is implemented varies from one company to another. It may mean hiring and retaining diverse employees. Others may host unconscious bias trainings, or launch employee resource groups. D&I can even be a leadership role in some companies.
There are several ways to create an inclusive environment.
Education of staff and leaders
Effective communication and listening
Inclusion Council
Encourage employees to be authentic
Recognise Employee Differences
Organise more productive meetings
Communicate your goals and measure progress
Why Inclusion Matters:
Inclusion brings many benefits to a company, beyond the moral associations
More trust between employees and employers
Stronger connections between the brand's audience and its customers
Loyal customers, greater repeat sales
More discussions lead to more unique ideas. A creative team develops a product that addresses the market's concerns and gains market share.
The Benefits of Inclusion:
Engaged employees – Employees who aren't actually engaged are just showing up to collect their paychecks. Teams can stay connected by having real conversations on real topics and achieve organisational success.
Empowered employees – Employees feel more empowered when they are able to share their ideas and speak up. Different backgrounds and opinions can offer new perspectives, which fosters innovation and evolution.
A dynamic work environment – Employees feel heard. This helps employees feel more confident and opens up the possibility for them to become change agents for the betterment of the organisation. This fosters loyalty and decreases turnover, which is something that every HR department would love.
Personal Growth – Inclusive organisations bring people from all walks of life together. Employees are exposed to people they might not have met before. Each employee can gain a wider worldview by working together and partnering with others. Your employees will grow and bond together, strengthening and unifying your team.
Human life is about feeling included. Many of us can remember feeling excluded. These were times when we felt different, out of place or not appreciated. Inclusion is the opposite: Making people feel safe, allowing them to express themselves freely and showing appreciation for their contributions; working together with them; and showing that we care.
Diversity and Inclusion (D&I), is more than just policies, programs, and headcounts. Equitable employers surpass their competition by respecting all the needs, perspectives, and potential of their employees. Diverse and inclusive workplaces are more likely to win trust and greater commitment from their employees.
Diversity and inclusion at work is now more important than ever. We still have much to do. Contact our team to learn more about our customised courses and training in Inclusion and Diversity.