Performance Reviews Training
Conducting Performance Reviews Training
Performance reviews can be nerve-wracking for some employees, making it important that businesses provide a structured and comfortable environment to ensure the best possible outcome. This training session aims to equip personnel with the necessary skills to create such an atmosphere – teaching them how to read body language and offer constructive feedback in order maximise employee satisfaction during review processes.
Organisations must strive to reach and enhance their employees through performance reviews, providing a platform for feedback that is meaningful. By connecting the company's objectives with those of its staff, both parties have an opportunity to grow in unity and harmony – which leads everyone towards greater achievements. With the famous words of Goethe, it's clear to see that with a strong connection between management and employees there is limitless potential. No challenge or barrier can stand in its way – together we are capable of greatness!
This course ensures your business reaches its highest potential through thoughtful performance reviews. Stay ahead of the competition with strategies tailored to you and backed by real results!
Conducting Performance Reviews Objectives
Tailored To Suit Your Performance Reviews
All our training courses can be customised to suit different team needs. This training session can be modified to include other skills which you or your team may require. If you need more information on how to do this, please contact us. Our editing team would be happy to provide you samples of our sessions and show you how we can change material to suit your business.
Conducting Performance Reviews Outline
This workshop will start by introducing ourselves and discussing what we can achieve together. This workshop will also provide an opportunity for each participant to share their goals for this workshop.
Topics covered in this course
The Importance of Performance Appraisals
In this session participants will explore how performance appraisals contribute to building trust. Why they are essential for growth and development in any organisation.
In this session participants will explore into the three errors that managers make when evaluating employee performance. Take part in as we uncover insights on conducting appraisals
Different Types of Performance Reviews
In this discussion participants will learn about the four types of performance appraisals; reviews, informal assessments, probationary evaluations and 360 degree feedback. Participants will have the opportunity to understand how each method measures productivity and provides feedback to employees is crucial for achieving success.
The Performance Management Process
During this session participants will be able to explore the four stages of the performance management process – from lectures, to group reviews. By using sample appraisal forms each participants can gain insight into methods of assessing employee progress and development.
Setting Goals with SPIRIT
This session will empower participants to establish objectives and ambitious aspirations through an approach based on an acronym. We will discuss the SPIRIT methodology, which focuses on setting both short term goals that deliver outcomes and long term plans that encompass visions of success!
The Performance Management Cycle
 In this session participants will uncover the two steps of performance management; establishing an evaluation framework and defining expectations. Additionally participants will explore into the utilisation of basis for Achievable Results (BARs) and Key Result Areas (KRAs) to support performance monitoring.
Crafting a Performance Development Plan
 During this session participants will be guided through the process of creating a designed performance development plan. Participants will acquire the tools to effectively develop and implement plans aimed at maximising employee productivity.
Feedback and Communication
This session will help participants to be equipped in communication skills they will be provided with the tools to become successful communicators who can deliver constructive feedback.
Enhancing Listening Skills
Participants will have the opportunity to explore deeper into the captivating world of listening skills.
Strategies for Communication
Participants will acquire techniques to enhance their communication and interviewing abilities. They'll discover how questions can be tools refine their probing skills and master non verbal cues for exchanges!
Providing Constructive Feedback
By examining its six characteristics this session emphasises the significance of delivering feedback. Through case studies we aim to understand how these concepts can guide our communication effectively in any context.
Taking Constructive Feedback
In this session participants will explore ways to handle criticism positively and gain benefits from it.
Preparing for the Interview
Today participants will delve into steps to ensure delivery of performance evaluations. Join us for insights, on how to excel in this aspect!
Participants in this session will acquire knowledge about conducting interviews. They will also have the opportunity to engage in hands on role plays for experience.
 This part of the session participants will dive into a role play that initiates our performance evaluation process. Afterward there will be instructor feedback and open discussions among participants to share insights on goal setting!
This session participants can practice providing feedback while gaining an understanding of the stage of performance appraisals. Through role plays they can refine their skills in an supportive environment!
In the stage of the performance appraisal process participants will gain insights, into effective coaching methods. Role play scenarios will further enhance their understanding and allow them to experience hands on learning within an environment.
In this session we aim to assist participants in building their confidence and acquiring the knowledge for a mock appraisal. Get ready to improve your performance skills!
Participants will conclude the performance appraisal journey by engaging in a simulation of an interview scenario refining their skills in the process.
This session will equip participants, with the tools they need to maintain peak performance in the workplace. We will explore strategies that help employees stay productive, profitable and successful over time.
Addressing Performance Challenges
During this session participants will be provided with tools to effectively address any performance gaps, among their employees and guide them towards achieving excellence.
This session offers participants an opportunity to sharpen their skills in handling employee terminations. By the end of it they will have gained an understanding of measures to take and even put them into practice through instructive role play activities.
Reviewing Pre Assignments
Participants will have a chance to reflect on their pre assignment and identify areas where they can strive for success. They will then create an action plan that guides them towards achieving those goals.
Performance Management Checklists
To conclude the workshop participants will take stock of their performance management skills. Arm themselves with checklists to guarantee success, in future projects.
By completing this course attendees will acquire a comprehension that they can confidently put into practice. To ensure success students are encouraged to ask questions and devise a plan, for progress at the end.
Customised Training Session For Teams (Included No Charge)
Are you ready to optimise your "Conducting Performance Reviews" training session? Our customisation design team can help transform any material and workbooks into a tailored solution suited for your industry or business. From module adjustments, visual enhancements to question personalisation – we've got everything covered! Unlock the potential of this program with our free customisation service today.
In-House Customised training benefits: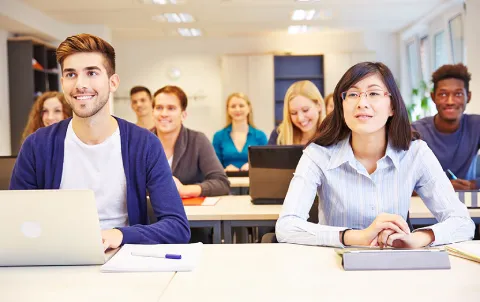 Creating Content (Contact us for Quotation)
Make every training session a success with our exclusive courseware creation service! With this solution, we will provide you the content necessary to achieve all of your objectives. We guarantee that each and every workbook is tailored precisely to meet your needs – so not only can you reuse them in future sessions but they're always unique to YOU. Discuss comprehensive details and pricing options simply by reaching out today – Our team would love nothing more than helping make any educational journey perfect for everyone involved!.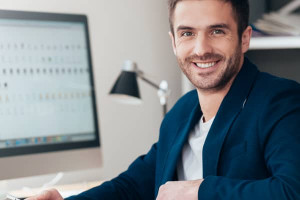 Instructor Led 1 on 1 Workshop
Enhance your professional development with a tailored course created by our experienced trainers. Book today and benefit from the convenience of an online Zoom session catered to your schedule, allowing you to maximise efficiency without wasting any time!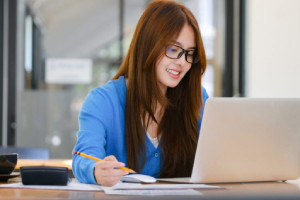 1 Hour Instructor Led Session
Ready to develop your professional skills? Our expert trainers are only a Zoom call away! Schedule an hour-long session and get personalised advice on any module, course or workplace topic. Perfect for career enhancement – without stepping out of the office!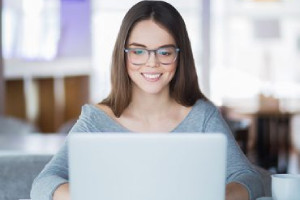 Self Directed Online Course
These immersive courses offer a flexible, self-paced learning experience with engaging activities and assessments to ensure an enriching educational journey.
Classroom Booking 1 Hr
Book in a 1hr session with one of our trainers
$110.00 AUD (per session)
Book Now