Multigenerational Team Training
Our custom training is available Australia-wide. From Canberra in the South to Darwin up North, and everywhere else in between – Adelaide, Brisbane, Geelong, Gold Coast Melbourne Parramatta Sydney and Perth! You won't miss out on getting quality instruction no matter where you live.
Great workplaces recognise the value of diverse perspectives and experiences. By drawing from a broad range of voices, organisations can benefit from incredible insights spanning different generations. Unfortunately, there is often difficulty in bridging generational gaps which can adversely affect workplace morale and productivity. Connecting age-old wisdom with modern knowledge paves the way for an even brighter future. This training course seeks to bridge the gap between generations, casting aside preconceived notions and teaching communication skills tailored specifically to each group. Participants will dive into history in order understand previous generations' experiences and outlooks before exploring how different approaches can be used for effective team-building today. Adaptability is key as this course provides an opportunity to learn from differences within teams so members of all ages can work together effectively towards shared goals.
Work has been a cornerstone of any civilisation since antiquity, but with the advent of new cultural, political and scientific advances in society, it's becoming increasingly dynamic yet fractured. This is because generational divides have given rise to conflicts that can be harmless elsewhere – until you're at work! Problems like this often come down to philosophical or moral clashes within teams which ultimately affects productivity and bottom lines. However, these issues are conquerable as long as proper education bridges generation gaps – allowing for collaboration instead of competition between co-workers from all different walks life. Companies and teams now have the chance to learn invaluable lessons in organisational techniques, generational understanding and diversity awareness all from within a classroom setting! Our unique courses enable businesses to customise their sessions for maximum benefit; pairing packages tailored specifically with each team's needs. Not only will this help foster an atmosphere of inclusion amongst employees but open up greater possibilities through which we can effect change on a global level – let us be your guide as you explore these exciting new opportunities! Reach out today if you need any assistance – our friendly staff are here waiting to provide quality service whenever you're ready.
Multigenerational Team Training Outline
To begin the workshop we will start by getting to know each other and discussing our learning objectives. This is an opportunity for us to connect and set ourselves up for success!
Topics covered in this course
Understanding Multi-Generational Issues
In the morning session we will have the chance to meet participants and explore the complexities of dynamics in todays workplaces. We can learn from each other. Gain insights.
Enhance Interpersonal Management Skills
This session will provide the foundation, for fostering a culture of trust and understanding among co-workers from generations. Participants can expect to gain insights into how different management styles impact relationships across age groups enabling them to collaborate effectively.
Handling Difficult Multi-Generational Workplace Situations
During this session we will delve into how generations interact in the workplace. We'll focus on recognising perspectives and uncovering management strategies that promote harmony rather than conflict among age groups. Lastly we'll explore approaches for addressing issues head on.
Build Solid Multi-Generational Teams
In this session we will discover the key elements for creating a successful workplace with teams composed of individuals, from different generations. Participants will learn how to create an environment where everyone can thrive and contribute their perspectives.
Get the Most Out of Multigenerational Employees
In this session we will delve into ways of setting goals and offering feedback to employees of all age groups helping them reach their fullest potential. Additionally we will evaluate performance levels to pinpoint areas, for improvement and recognise accomplishments.
By the end of the course participants will have an opportunity to voice any questions they may have and develop strategies, for achieving success.
Customised Training Session For Teams (Included No Charge)
With our cutting-edge customisation options, you are offered a training session that is tailored to your exact needs. From modifying the page design of your workbook and selecting activities to changing writing style and color scheme – anything can be done! Our staff will make sure everything turns out exactly how you envisioned it so as to ensure an outstanding training experience.
In-House Customised training benefits: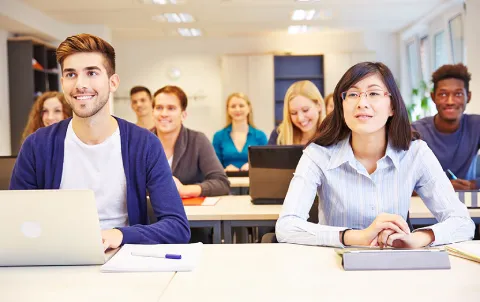 Creating Content (Contact us for Quotation)
Get the full-service treatment when you choose to customise your training program with us! You can design it from top to bottom, including small touches like corporate logos and color themes that perfectly represent your brand. We'll do all the hard work too – our experienced team will research and develop content tailored just for you so that nothing is overlooked in creating a unique learning experience. At our company, we offer custom bilingual training sessions to break down cultural barriers between learners. With close collaboration with our teams and tailored content under your supervision and approval, you can are sure that the courseware displays exactly what you desire it to be. If this sounds like something of interest for learning within your organisation, get in touch today – pricing details available upon request!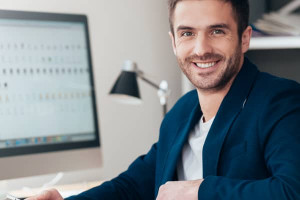 Instructor Led 1 on 1 Workshop
Our expert trainers are here to help you reach your personal and professional goals. Don't let distance or time stand in the way of reaching those objectives – join our conveniently scheduled online course today! Receive tailored instruction from one of our knowledgeable instructors for as long as 4-6 hours, with no need to wait around for a single date – just choose what fits best into your agenda!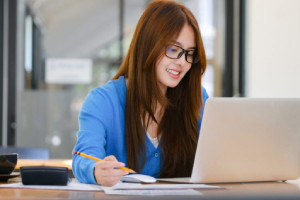 1 Hour Instructor Led Session
Whether you're looking to further your skillset, or if you've got an hour of downtime at work, why not have a one-on-one session with one of our experienced trainers? Gain valuable insights and learn something new as the trainer helps guide and support you through any module, course or workplace skill – all conducted securely online via Zoom. Get upskilling today!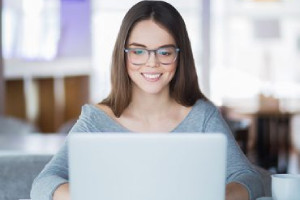 Self Directed Online Course
Experience learning on your own terms! Our courses are prerecorded with a variety of activities, assessments, and videos. Take the time to progress in each course at your desired pace for personal growth and understanding.
Classroom Booking 1 Hr
Book in a 1hr session with one of our trainers
$110.00 AUD (per session)
Book Now